Fizzing like sherbet in Sherburn
With more fizz then a big bottle of bubbly, last weekend saw the fifth annual meeting of the Yamaha FS1E owners club. They've met at various locations over those years and this time around they gathered at Squires cafe near Sherburn in Elmet.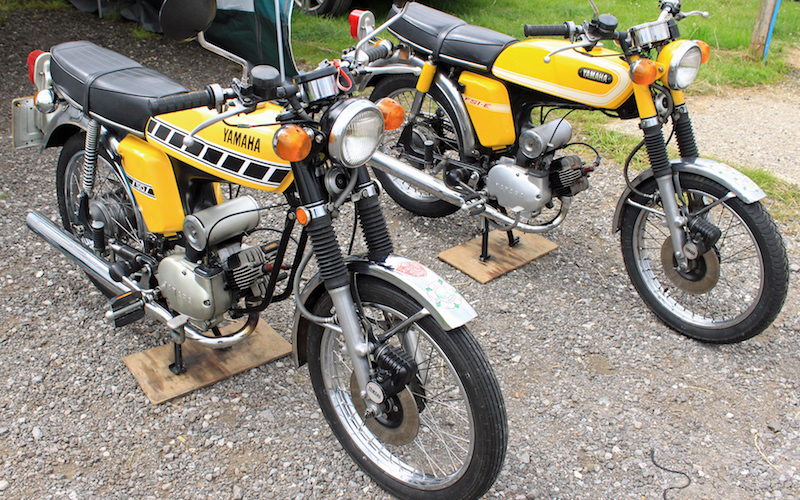 They came from as far afield as Bournemouth and the Isle of Man and camped or caravanned overnight on Friday in order to be ready for the ride on Saturday morning.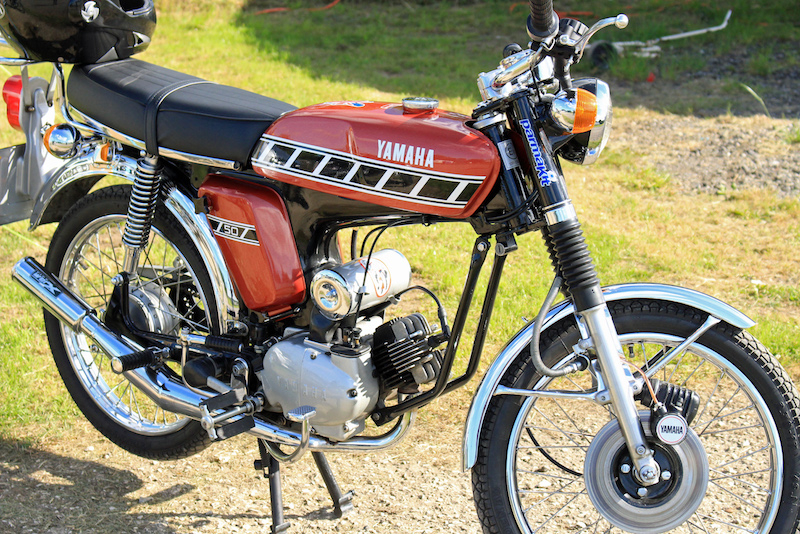 Generally they end up at a museum or airfield and this run, to the National Coal Mining Museum near Dewsbury was open to anyone who fancied a ride out regardless of bike or engine size.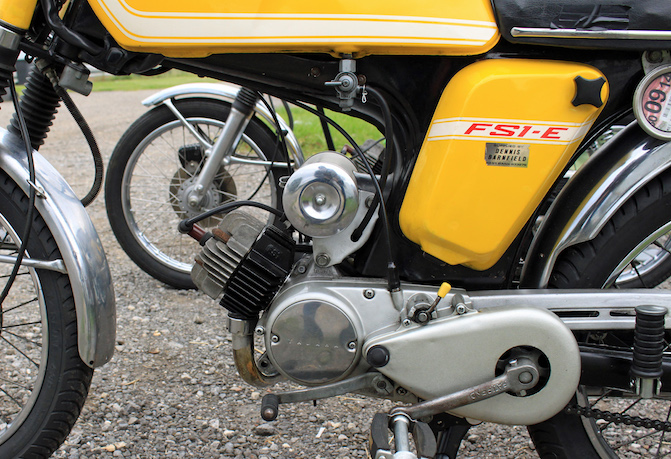 Mark from Bedford had brought a couple of his bikes along, one a pristine Honda 50 in blue – though now fitted with a 90cc motor in order to keep up – and a 2012 Chinese made Sky Team Ace 125cc. Both bikes were polished to perfection.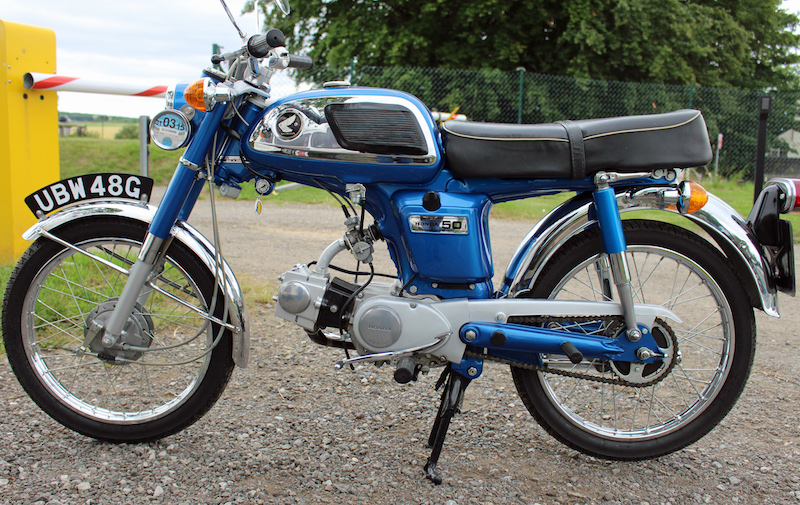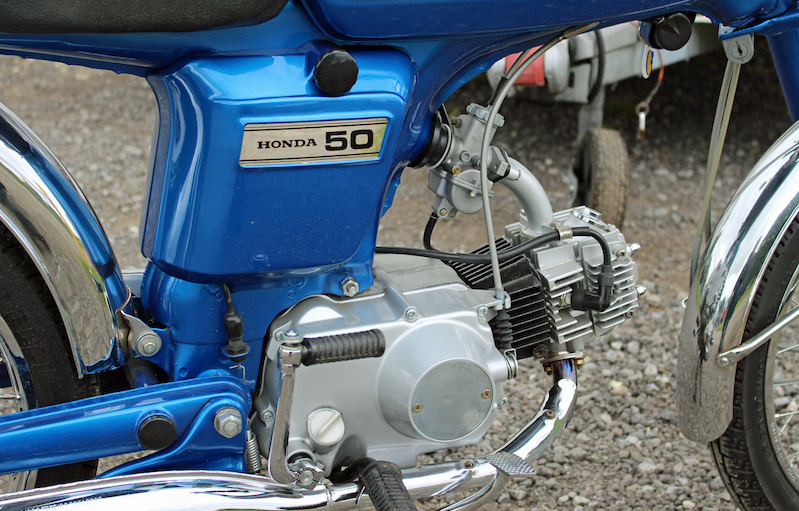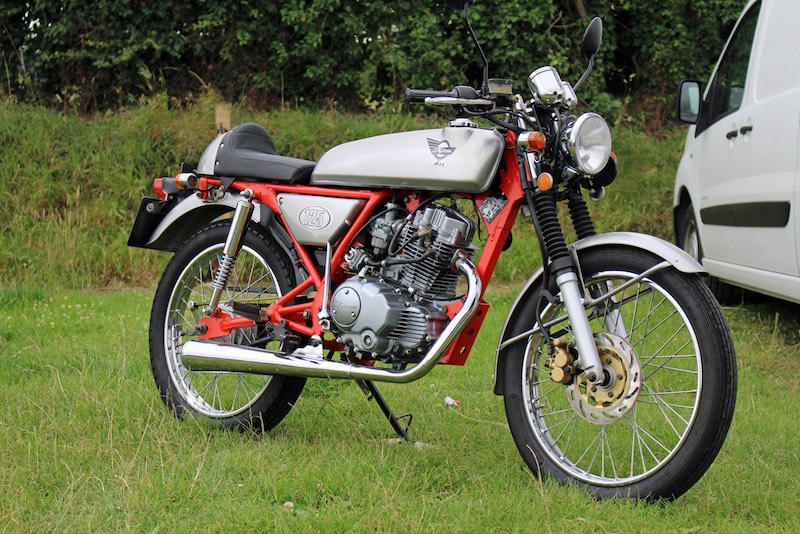 A Suzuki arrived on a trailer and a family comprising of father, son and grandson, displayed their FS1E in a fetching burgundy and white livery next to a Honda MB5 in black.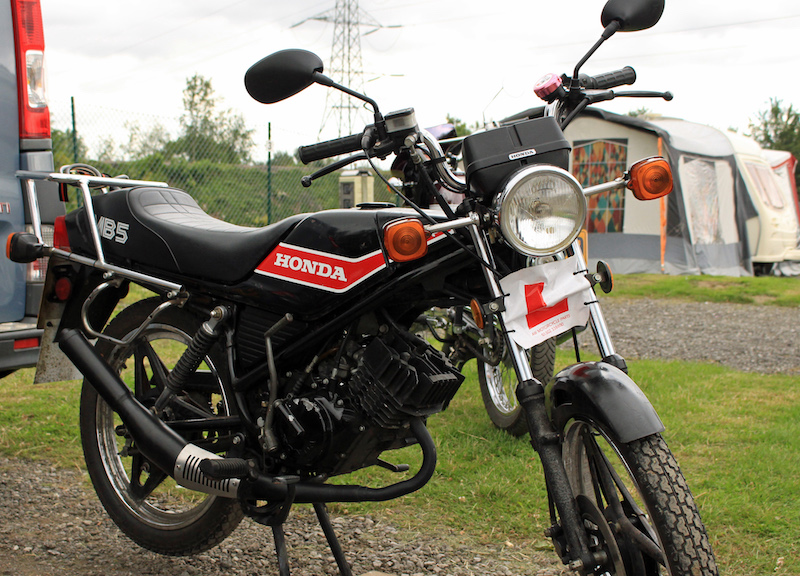 All the while the air buzzed with the sound of more Yamahas as they continued to roll up. Tales of miss-spent youth were rife amongst those of us old enough to know better whilst the younger riders flew around on bikes that were twenty years older than them.
Nick Lojik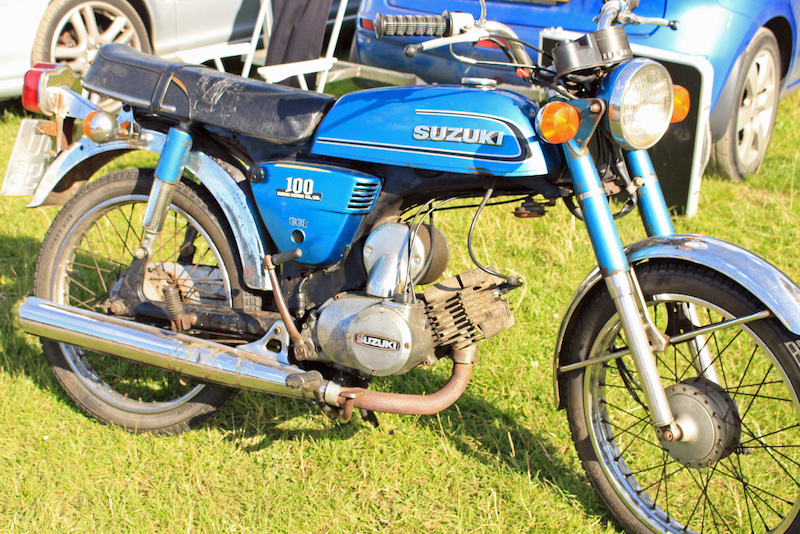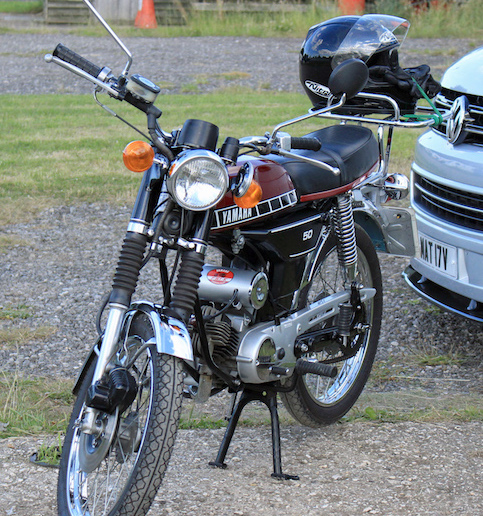 Please follow and like us: