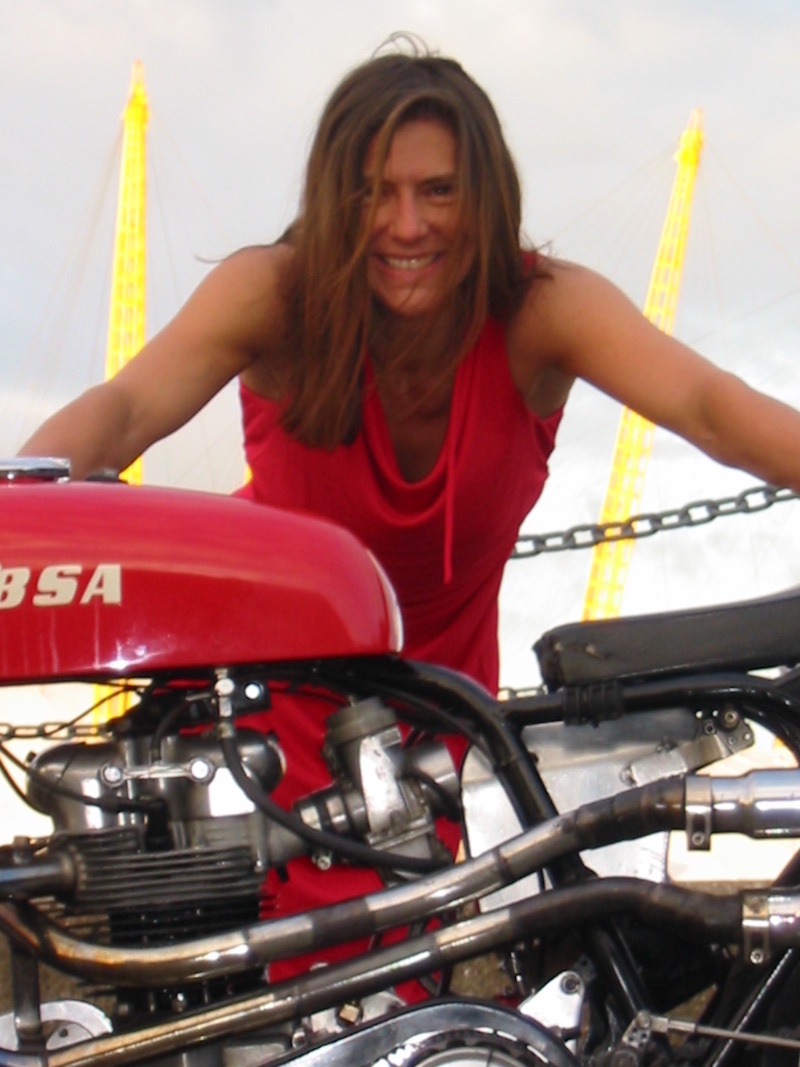 1. What was your first motorcycling experience?
An RD200 that never ran at all despite all my amateur mechanic's skills, does that count? The first one that actually moved was a CM125 with a disgusting brown saddle.
2. What is your current bike?
A Fireblade, an XT600, and a 1970's Triumph I've owned for 20 years. All of them black.
3. What bike would you most like to ride/own?
I've got a soft spot for old Guzzi's, maybe an S3, or perhaps a Ducati 750 SS – the Duck-egg blue one they've loosely based the new Paul Smart retro thing on.
4. What was your hairiest moment on a bike?
Having the frame of a bike snap clean in 2, on the way down Mount Everest. It broke just below the headstock and the weight of the engine pulled the break apart, which stretched the throttle cable all the way. No brakes, twisty track, loose gravel, sheer drop ahead, throttle stuck open, ignition switch out of easy reach in the side panel. It doesn't get much worse.
5. What was your most memorable ride?
The first time I rode through Delhi. Absolutely unforgettable.
6. What would be the ideal soundtrack to the above?
"Release the Bats" by the Birthday Party, it has the same frenzied feel, and too many different things going on.
7. What is the best thing about motorcycling?
Going through gaps. It's the whole point as far as I'm concerned.
8. What is the worst thing about motorcycling?
When your waterproof trousers aren't, and you arrive somewhere posh with a wet arse.
9. Name an improvement you'd like to see for the next generation of riders.
There are loads of things that would make life on the roads better (for everyone – not just bikers) and generally they all boil down to a shift in the attitude of a large proportion of road-users, and a bit more lateral thinking from the planners and lawmakers. How we go about achieving these is an even more difficult question.
10. How would you like to be remembered?
In other people's wills.
First appeared in issue 101, February 2006
Please follow and like us: