On Sunday 24th September 2017, to quote official figures: "We had 92,000 participants in 581 cities and 95 countries raise $4.4 Million."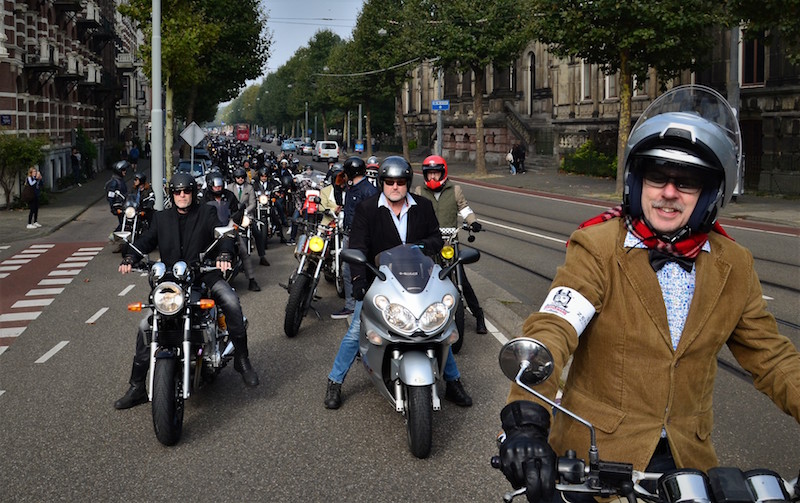 That's 92,000 people who have 'dressed dapper' in cities around the world to raise money for and awareness of prostate cancer and men's mental health generally on behalf of the Movember Foundation.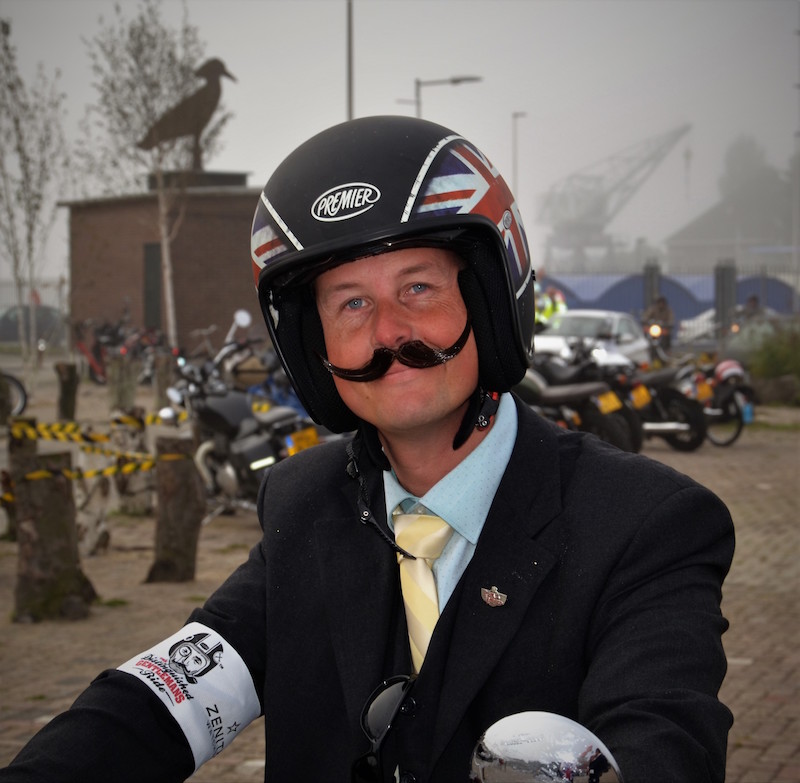 For reasons I will explain in a forthcoming feature entitled 'Going Dutch' I decided that this year instead of joining the hustle and bustle of my nearest big city (London) once again, I would head across the channel and join the DGR in one of my favourite cities – Amsterdam.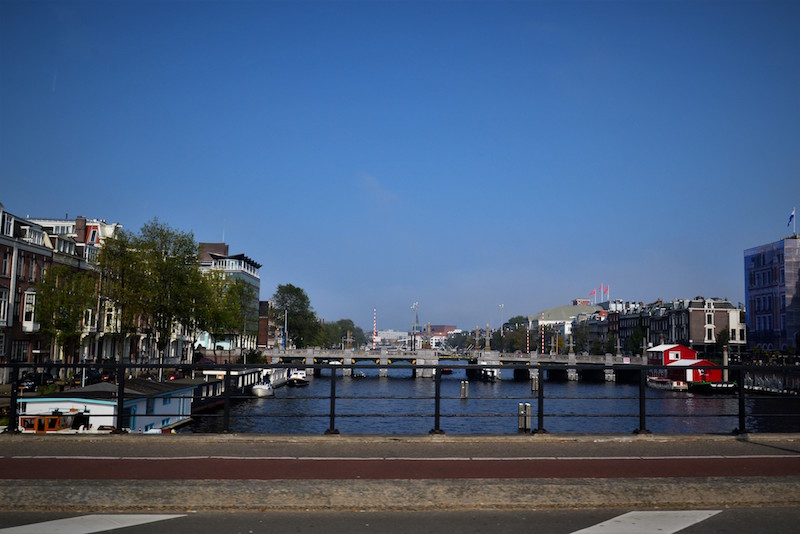 And I wasn't disappointed. The ride there was fantastic, the atmosphere very cool, the weather just about perfect, and with a mixture of riding between the tram lines in the heart of the city and then through the parks and open countryside alongside rivers, dijks and past the odd windmill on the edge of town, the scenery was absolutely outstanding. What a great way to see the local area!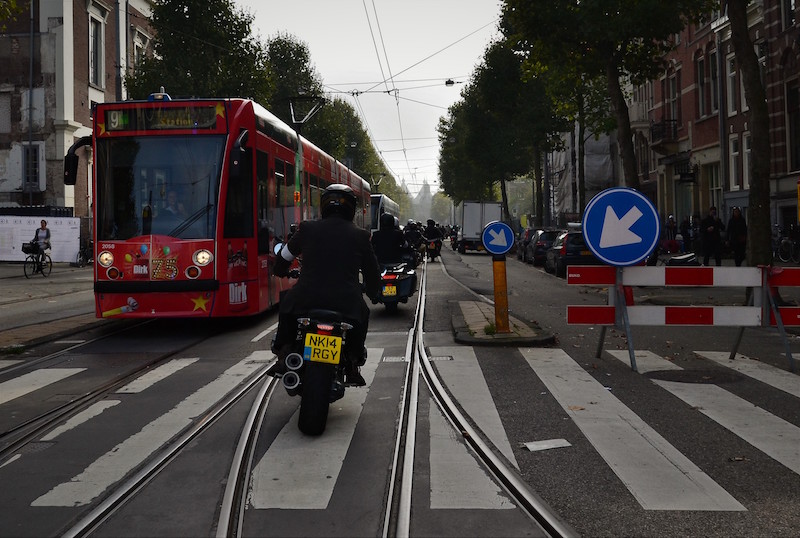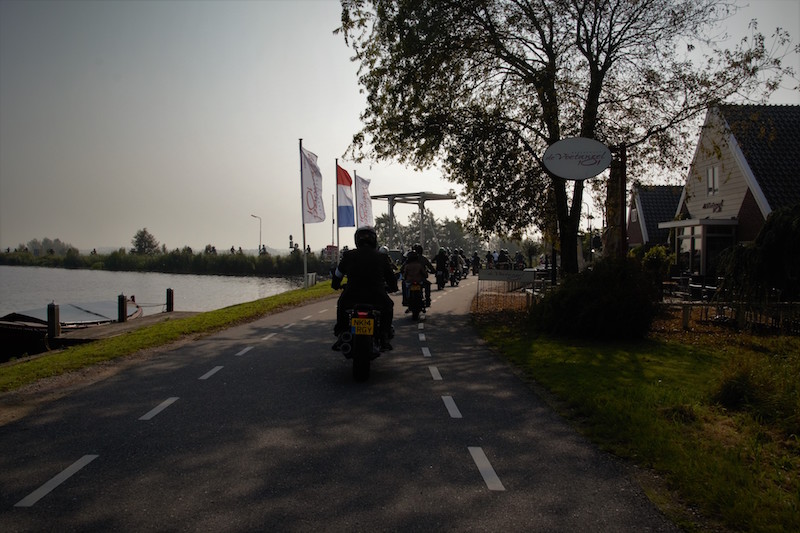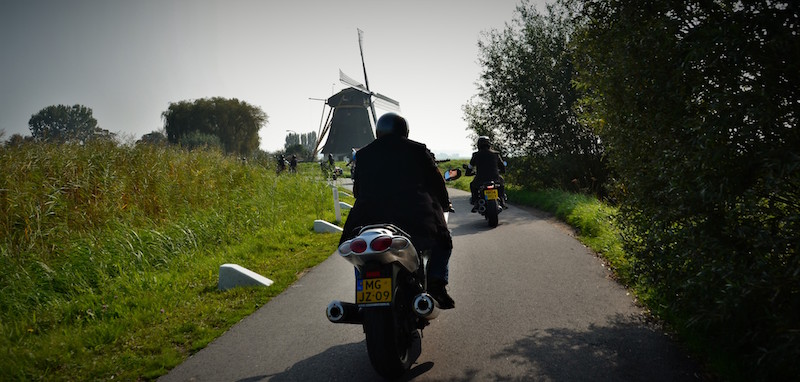 The icing on the cake? All 731 motorcycles and scooters taking part were escorted by police outriders, who rode ahead, stopped traffic – including trams – for several minutes at a time to allow us to pass through without stopping and even arranged several rest breaks along the 55km route.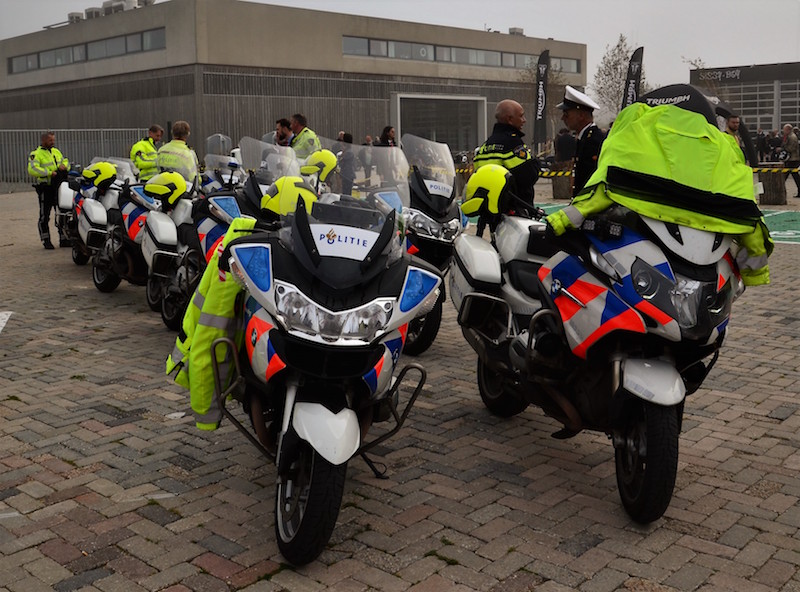 The DGR in Amsterdam was an absolute credit to the organisers, the ride was safe, interesting and made good progress.
From my point of view, with this ride being my fourth DGR, it was the best yet.
Enjoy the pics!
Martin Haskell
[vc_row][vc_column][dt_photos_masonry type="grid" column_width="120″ columns="5″ loading_effect="scale" number="70″ category="dgr-amsterdam-2017″][/vc_column][/vc_row]
Please follow and like us: