Riders' Lives ~ Steve Parrish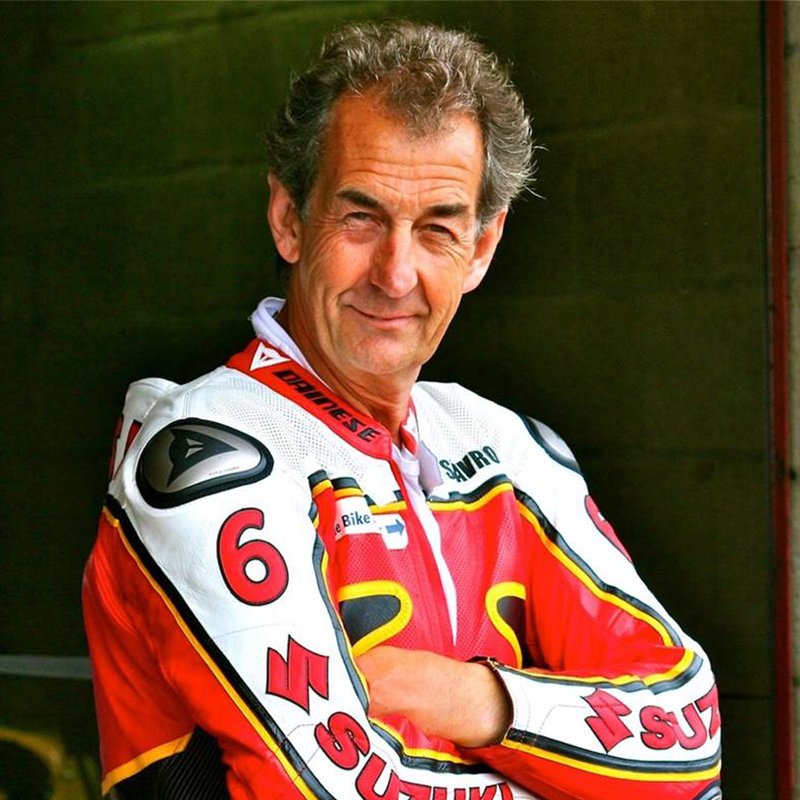 1. What was your first motorcycling experience?
8 year old on a James 250cc belonging to a mate who was older and had a field
2. What is your current bike?
Yamaha R1, Triumph Tiger, Kawasaki Z1 CHiPS police bike, Honda CRF450 Enduro, Banshee Quad
3. What bike would you most like to ride/own?
Yamaha M1. Ridden it, but want one
4. What was your hairiest moment on a bike?
Handlebar broke off at Quarry bends in the 1980 TT. Shit myself
5. What was your most memorable ride?
Can't remember her name! And British GP at Silverstone 1977. Crashed while leading with one lap to go. Got the sack from Suzuki for that
6. What would be the ideal soundtrack to the above?
Faster by George Harrison
7. What do you think is the best thing about motorcycling?
It often scares me
8. What do you think is the worst thing about motorcycling?
Getting wet and cold
9. Name an improvement you'd like to see for the next generation?
Putting a roof on the UK so it's warmer and less wet
10. How would you like to be remembered?
For knowing you can only be young once, but immature all your life
Please follow and like us: