Have you ever wondered what sort of people make their final journey in a motorcycle hearse?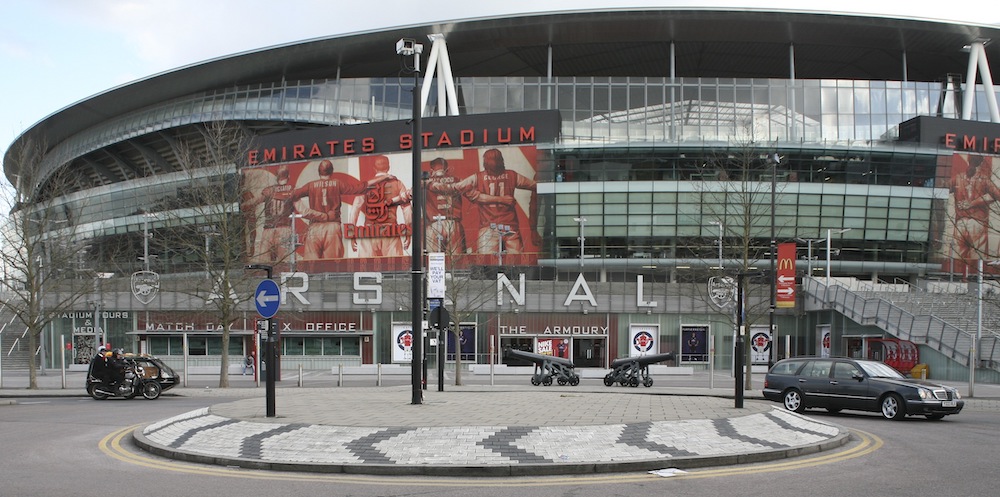 Before I first spoke to the Reverend Paul Sinclair, way back in 2006, I'd always kind of assumed that most of his punters would have been motorcyclists who'd come to a sticky end on their machines; which only goes to show how the tabloid, "Shock horror, death and destruction!" attitude to bikes can sneak below your intelligence and pollute your thinking, because the truth is if Paul was actually relying on motorcycle casualties for business, he'd struggle to find regular work rather than having a steadily expanding fleet (he currently has seven combos; four powered by Triumphs, one by a Harley, and the other two sport Hayabusas!).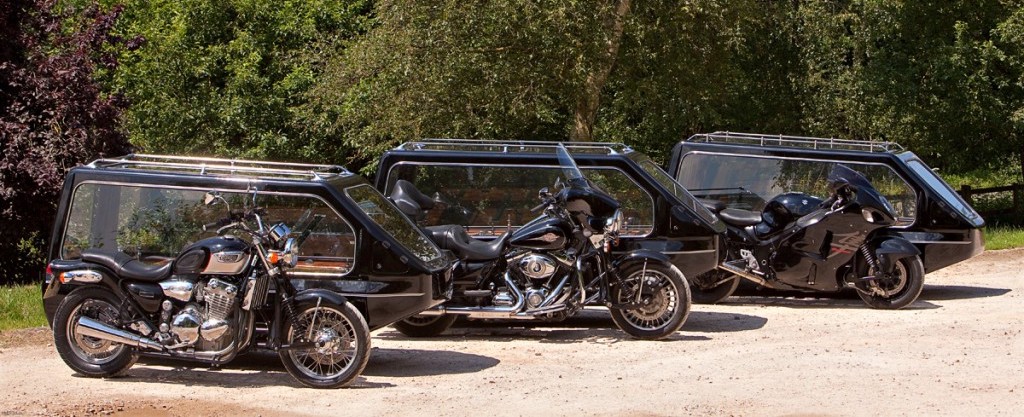 That kind of non-thinking also ignores the fact that a funeral, by its very nature, is all about the people who are left behind (unless of course you subscribe to a belief system that says that you will be present and aware throughout the proceedings) and it's not every family that will want to be reminded that their loved one was riding their motorbike when a texting twat in a Range Rover turned them into strawberry jam.
So returning to my original question, the answer is quite simple really: dead people. Other than that one significant common factor, they are likely to be every bit as unalike as you'd expect given the kind of diversity that exists in the UK in the twenty-first century.
In issue 175, the Rev. Paul wrote an account, "Arthur's Despatch Box", telling the tale of his battle through snow and ice to deliver the final remains of a 97 year old ex-army despatch rider – a man who had ridden a motorcycle throughout the Second World War and continued to do so right up until nine years before he died.
This month I'm reporting on the funeral of a man who was over sixty years Arthur's junior when he passed away; a young man who had never been on a motorcycle at any time in his short life – not even as a pillion.
Josh was a few months shy of his 36th birthday when he died on March 4th. As a result of complications when he was born, he never had sufficient control of his body to walk or talk so riding a bike was never even a remote possibility; then again he never played football, but that didn't stop him being a season ticket holder at Arsenal.
The simple fact is that just because he couldn't ride one, it didn't prevent Josh – who enjoyed few things quite as much as racing around in cars with his brothers – from recognising that motorcycles could deliver speed, excitement and the ultimate sense of freedom! I'm assuming that most of you – like me – are lucky enough that you've never really stopped to think how attractive that prospect might be for a young man who spent his life largely wheelchair bound.
Josh's family were well aware of the things that he loved most, so whenever they were travelling to or from Kingsmead Lodge – the wonderful care home where he stayed with his "second family" – they always went via Boxhill so he could check out the bikes. Consequently when they came to plan his funeral and they discovered that it was possible to stipulate a motorcycle hearse, they were aware that it would be the last chance Josh ever had to travel by bike so it seemed like the perfect vehicle for his wicker coffin.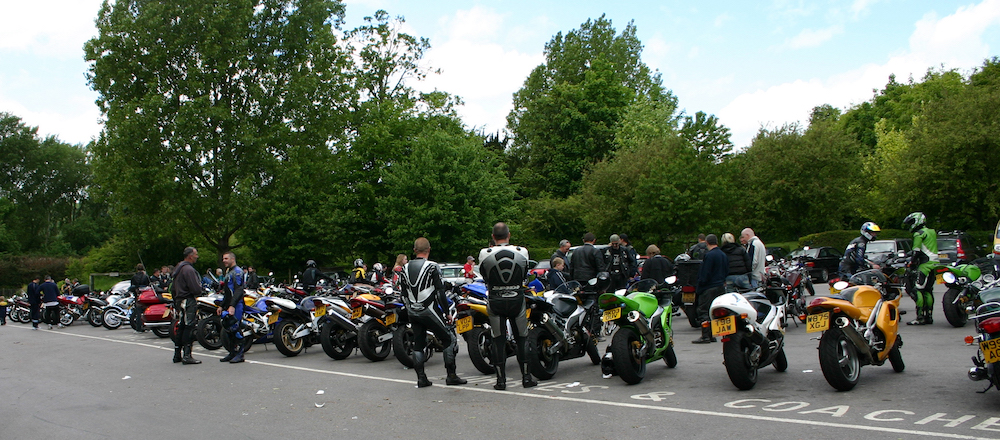 His full name – Joshua Luis Molina – reflects the Spanish half of his heritage but Josh is a very much a North London boy. He was born right in the middle of town in the University College Hospital, as was his mum and all of her brothers and sisters. My sister and brothers and I were all born there too. That's how I came to be attending Josh's funeral, because my mother and his grandmother met in UCL when they both had their fourth child in the same ward on the same day in 1957. They renewed that passing acquaintance a couple of years later, when both families moved into a brand new block of flats on the Peckwater Estate in Kentish Town (which is how come Josh's Auntie Debbie got to introduce me to her mates as her 'first boyfriend', because I'd claimed that honour at the grand old age of six!).
That's all by way of background (unnecessary maybe, but it's a good illustration of the 'organic' way things tend to happen at the Digest) to explain just how far back my history with the English half of Josh's family goes. I'd met his father Jose and his three brothers Ben, Dan and Sam quite a few times across the years too, both at family occasions over here and in their home on the Costa del Sol.
So when my mum heard that Josh's mum, Wendy, was looking for a couple of sidecars so that her other three grown-up boys could follow their brother to the crematorium in style, she naturally got on the dog and bone to me and told me to sort it out – and I naturally reassured her that she'd come to the right person and it was as good as sorted.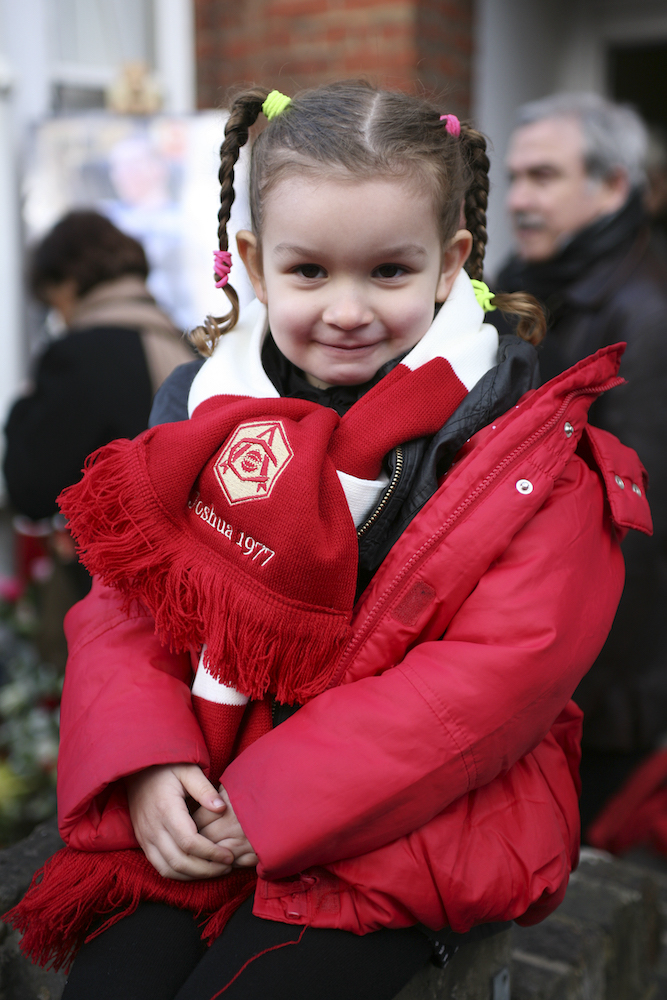 Turns out my mum didn't even know I was editing TRD again; she knew that I had quite a few biking connections but that was as far as it went. It also turns out that my confident assumption that it would take no more than a few phone calls to sort out a couple of combos for the cortège was off the mark too.
Our very own Nuts & Bolts columnist Rod Young was my natural first port of call because he is of course Mr Motopodd – manufacturer of modern stylish sidecars; but it turned out that having recently sold his XJ1300 powered combination, he doesn't even have a demonstrator at the moment. No worries I know a couple of people with Urals and even if they weren't available on the day, Dave Newman, who's one of my nearest and dearest, is a very experienced chair pilot, and he can always be relied on to weigh in when help is needed – he's even got an off-road chariot type combo if it came down to it.
So I rang Chris, who's the Boy Biker's dad and a long time Ural aficionado, to enquire after the availability of his various machines. It turned out that he only had one that was roadworthy but he suggested that I speak to Matt, another mutual friend, if I needed another because he'd bought a Russian combo of his own since I'd last seen him. Matt told me that he had nearly finished rebuilding it but there was no way it was going to be done in time for the funeral.
OK just the one then. I rang the family and told them what the situation was but went on to explain that by utilising the pillion on the hearse and both of the spare seats on the Ural, it would still be possible to accommodate all three brothers.
Unfortunately I got a call from Chris a couple of days before the funeral, informing me that his Ural wasn't very well and he wasn't at all confident that it would make it all the way from Catford to Camden then on to the crematorium in Golders Green. That was when I put a desperate appeal on TRD's Facebook page, asking if anyone anywhere could help. I rang Dan Sager, the man who takes care of Watsonian's publicity, but their closest combo was way down in the Cotswolds and the weather was so bitter cold in the middle of March that it seemed a bit much to ask a friend to chug all the way up to London and back with a chair attached to a Royal Enfield.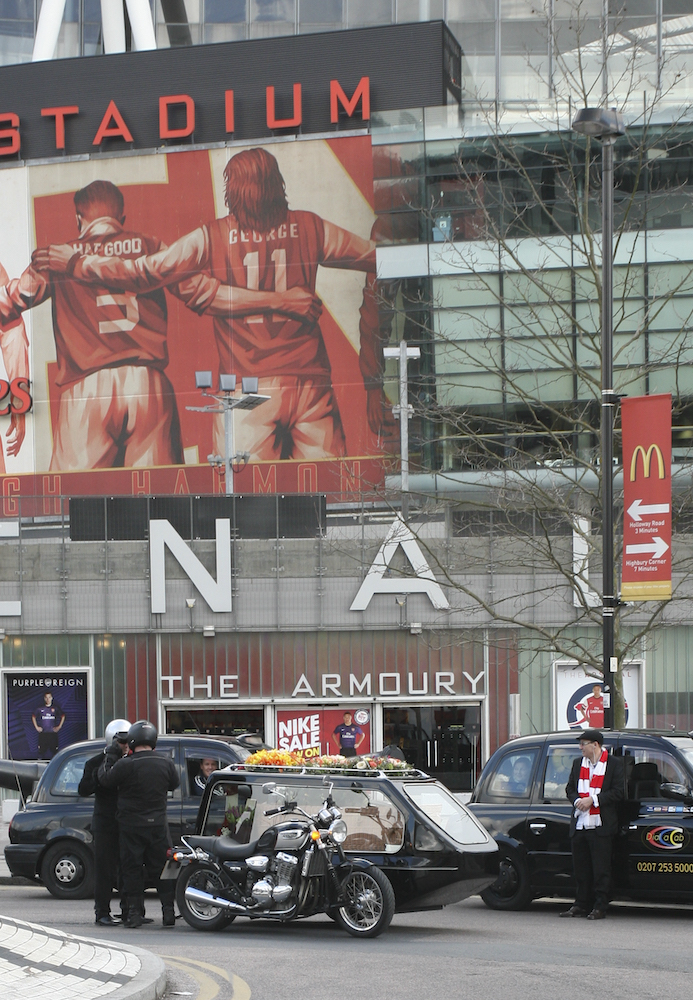 I felt awful having to get back to the family the day before the funeral to tell them that I had failed miserably in my mission to arrange the sidecars. They knew that I'd tried my best – and I really had – but it just wasn't going to happen. They agreed that one brother would ride pillion alongside the hearse, while the other two travelled in the first of the half dozen London cabs in the procession and they would swap places at a couple of points along the way relay style.
After at least a week of really appalling weather, the day of the funeral dawned bright and dry and the ride from my place to Kentish Town was an unexpected pleasure. I approached their street wondering if I'd remember their house number but there were already loads of people spread across the pavement. There were even more in the front garden and in the hallway, as well as both the downstairs rooms and up the stairs.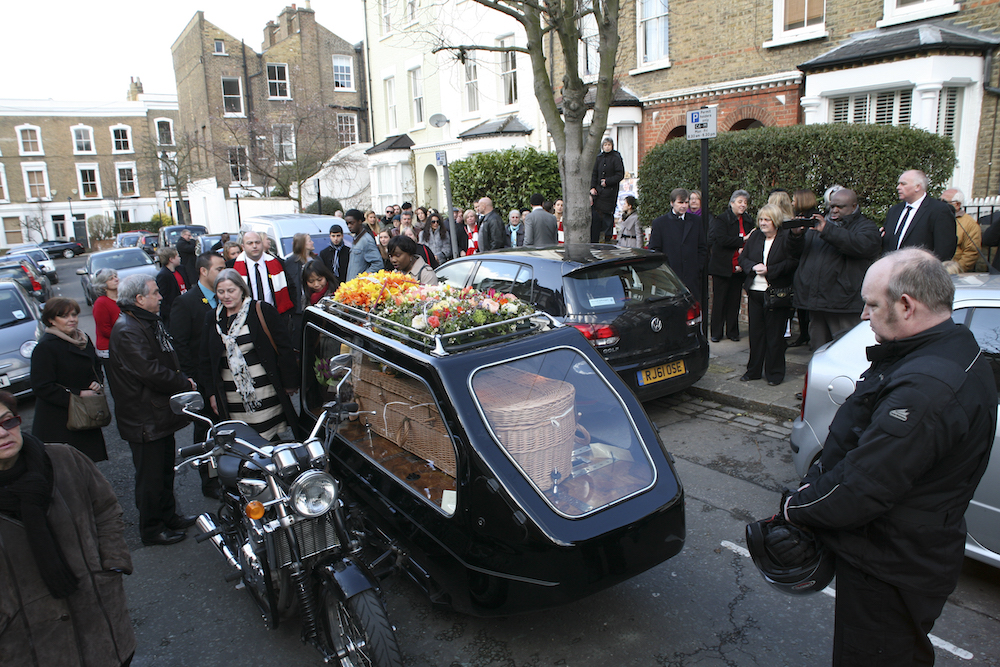 I paid my respects to the family and found my mum – who'd been picked up by one of the cabbies – to let her know that I'd made it and in good time for once. Back out on the street I was pleased to see Paul Sinclair arriving with the hearse. It was strange seeing Paul who I've got to know a little over the last seven years, among people that I've known just about ever since I was old enough to remember.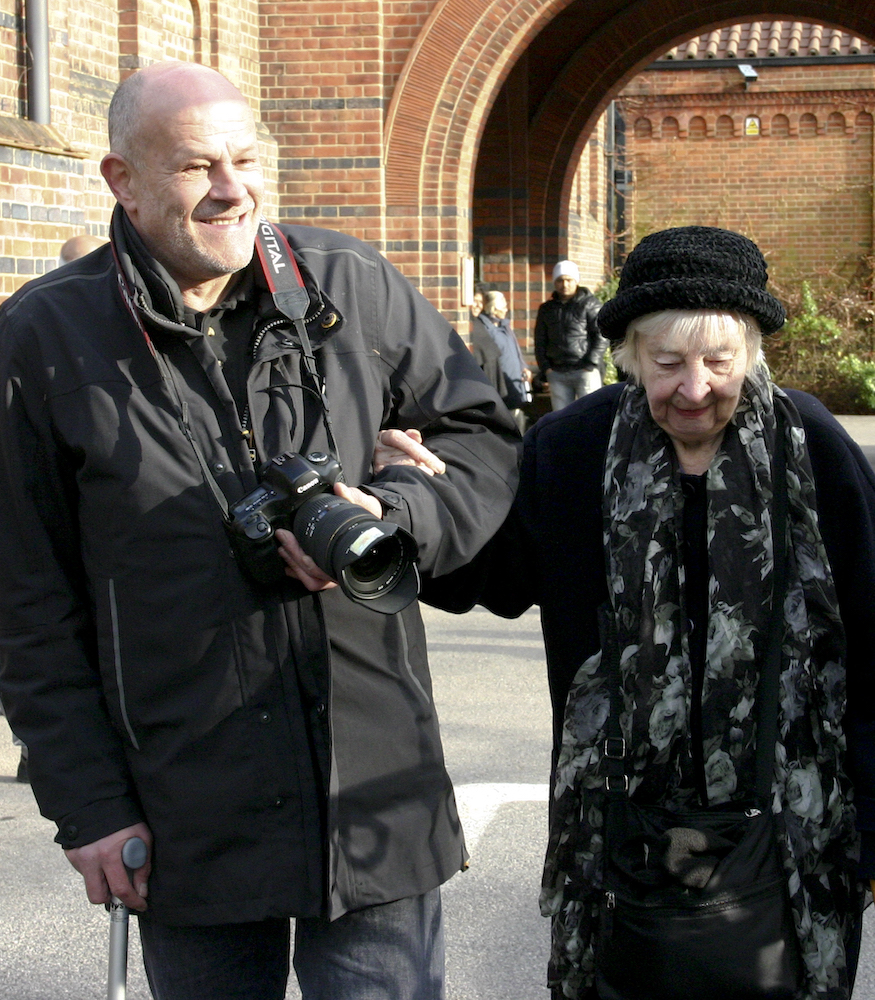 If you read the piece in issue 175 you'll already know all about me shooting blanks the last time I attempted to photograph a funeral Paul was attending, so you'll understand that I wasn't in the teeniest bit surprised when the first words he spoke to me were, "Did you remember to bring a memory card?"
When it was finally time to head off, I scooted around the corner so I could catch the cortège as it came up the hill towards me. Actually cortège isn't really the right word because although it's a perfectly good term for a funeral procession, it really doesn't describe the cavalcade of cabs and sundry vehicles that followed Josh's coffin in its glass sidecar, because if you look it up in the dictionary, 'solemn' is guaranteed to feature somewhere in the definition; but given the amount of horn tooting and general celebratory behaviour on display, and what with all the red and white scarves waving around, if you hadn't spotted the hearse at the front, you'd have been forgiven for thinking that the Gunners had won a trophy (chance would be a fine thing these days, eh!).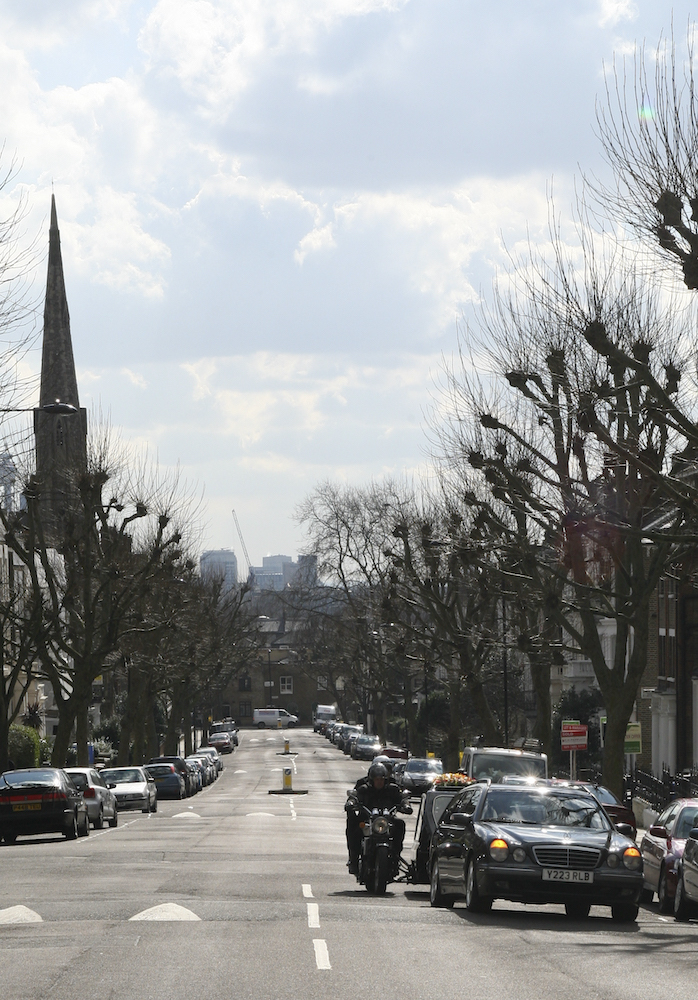 I stowed my camera under the Burgman's seat once the minibus that was bringing up the rear had passed and shot off to get in position to take some more pictures. I hadn't passed the convoy en route to the Emirates, where they were due to be parading and stopping to allow the brothers to swap seats, and I was beginning to worry that I might have missed them when I heard the sound of horns in the distance. After a few laps of the roundabout at the front of the stadium and a pillion change they headed north.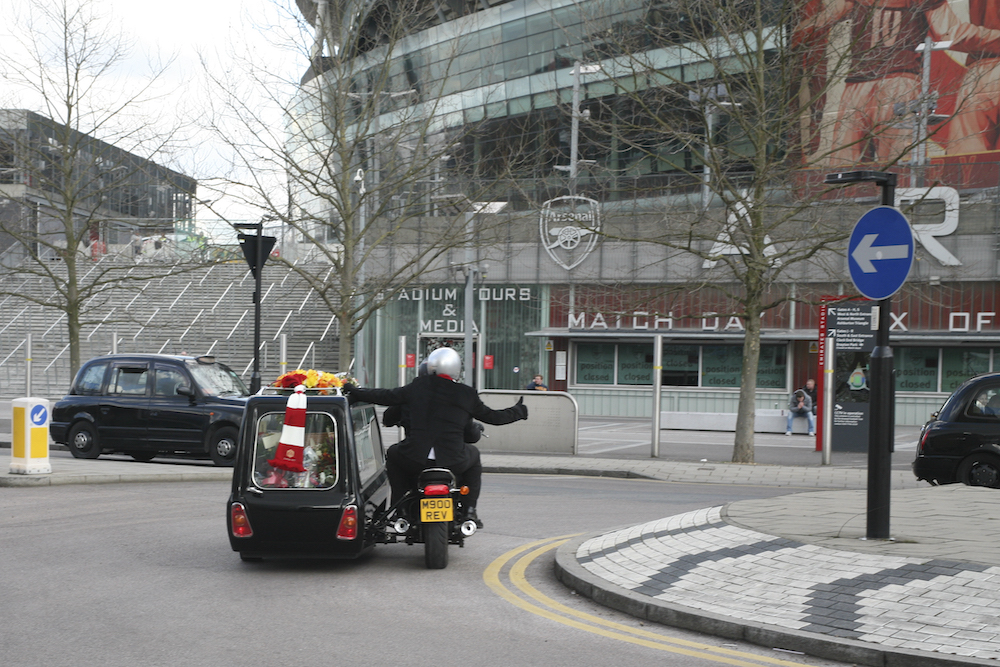 I put the camera away again and raced after them so I could get ahead to take some more snaps. If you don't ride regularly in London you won't really understand how weird it was to have cab after cab pull over to allow me room to pass down the middle of the road! The funniest thing was the look on the face of the older chap in the Rover coming the other way who was clearly absolutely appalled that I was overtaking a funeral procession.
My next 'location' was the bridge over the Archway Road (right alongside my old school – or at least the big comprehensive they've built over the alma mater) and soon after I'd got myself into position I spotted the motorcade heading up the hill. There was mucho tooting and waving as they rolled beneath me, but as a few of the guests admitted later, they weren't at all sure that it was me from that distance and they were just a little concerned that I might have been someone who was at the popular suicide spot for an altogether more sombre reason.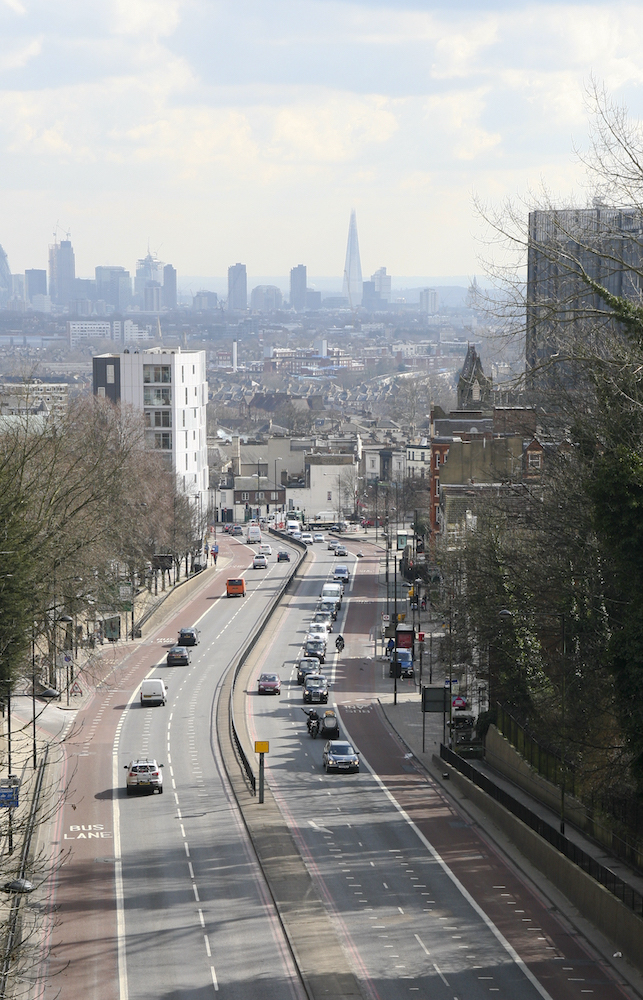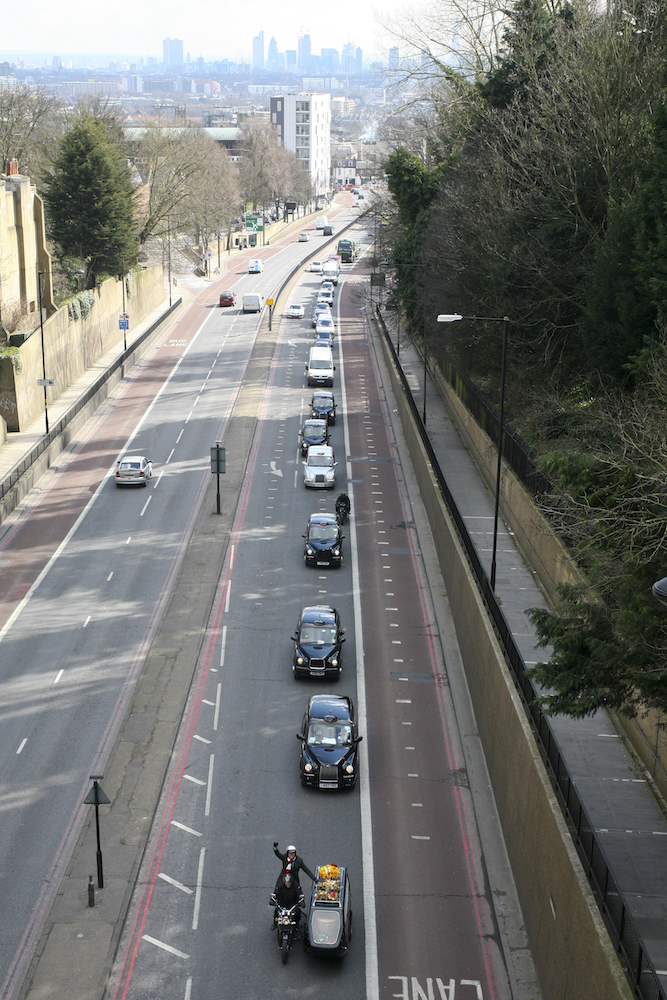 There were still more people waiting when we arrived at the crematorium and while I was walking around snapping the sea of red and white, I heard an elderly couple trying to work out who it might be, before spotting me and, assuming I was paparazzi, asked if the person in the coffin was an old Arsenal player. They seemed disappointed to hear that he was only a season ticket holder with a hell of a lot of friends.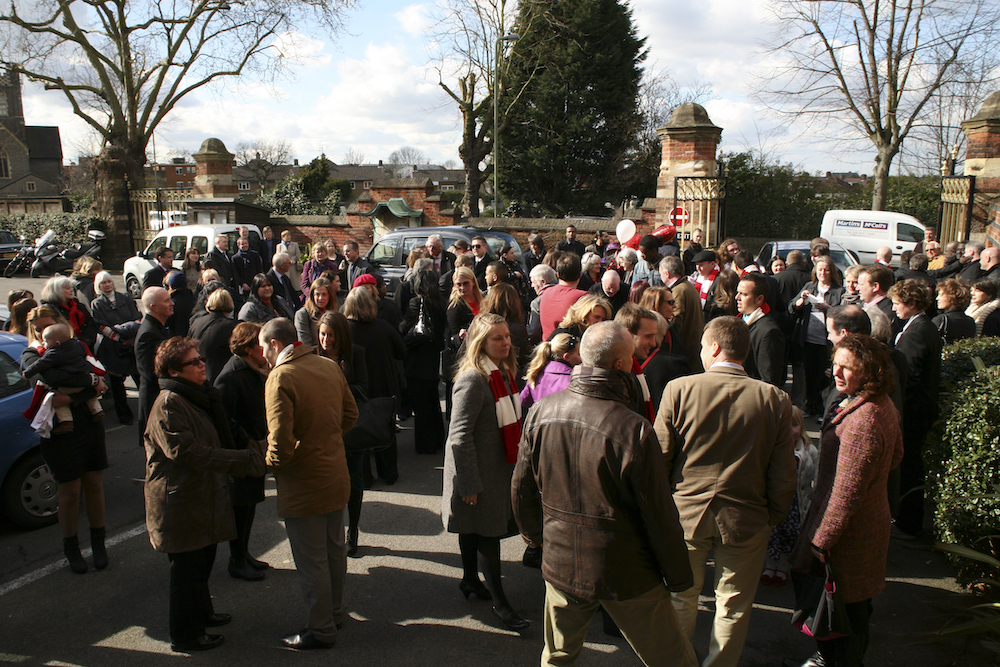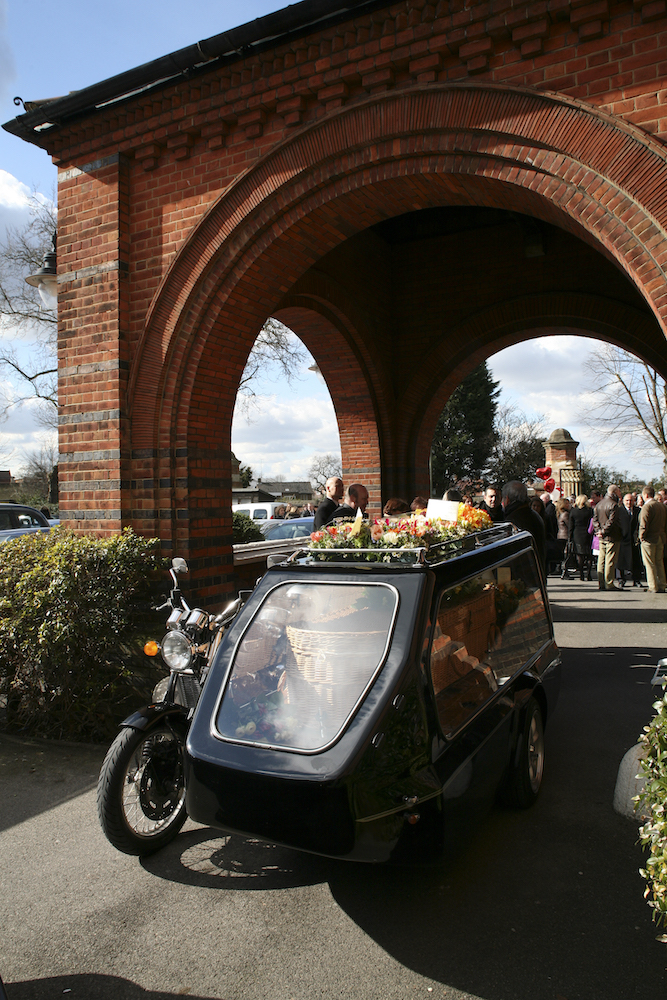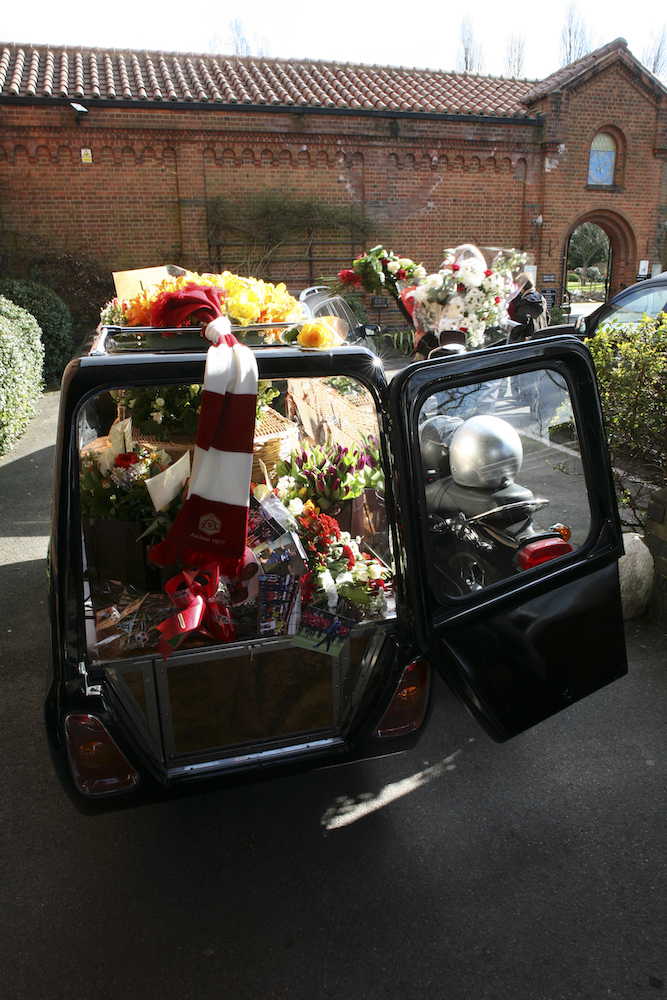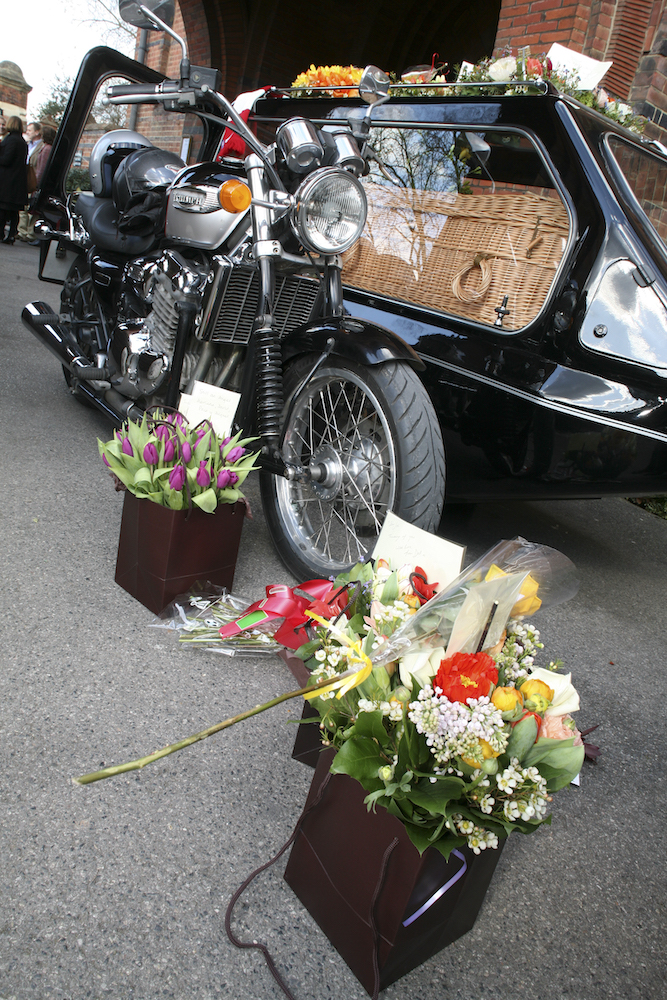 And Josh certainly had that. He may have spent his life in a wheelchair and been unable to communicate in the regular manner but he was part of a very big family with a great many friends who got to know him well across the years – and in many cases learned to think of people in wheelchairs differently as a consequence. As his brothers, cousins, aunts and uncles all bore testimony, he was very much an individual, with a taste for expensive footwear and a personality all of his own, with all the usual aspects: good, bad and occasionally downright infuriating. As one of his uncles said (much to my mum's horror), "He could be a right stubborn fucker if he wanted to be." I remember seeing Josh at his family home in Spain a few years back, and I'll never forget the wicked laughing look that lit his eyes up when his mum told us that he was hung-over because he'd been out on the lash (and tear-arsing around in a car) with his brothers the night before.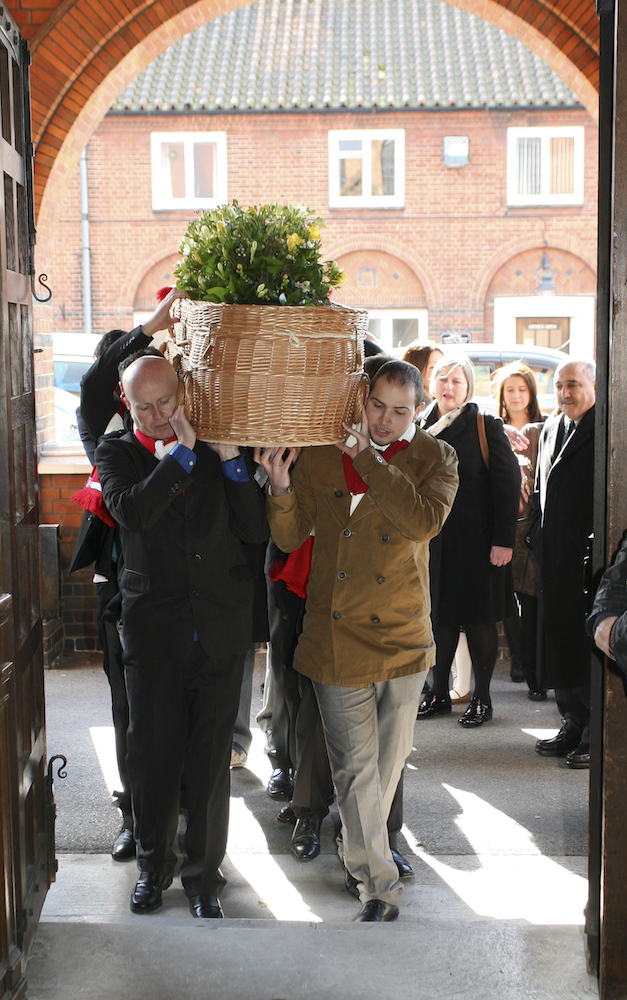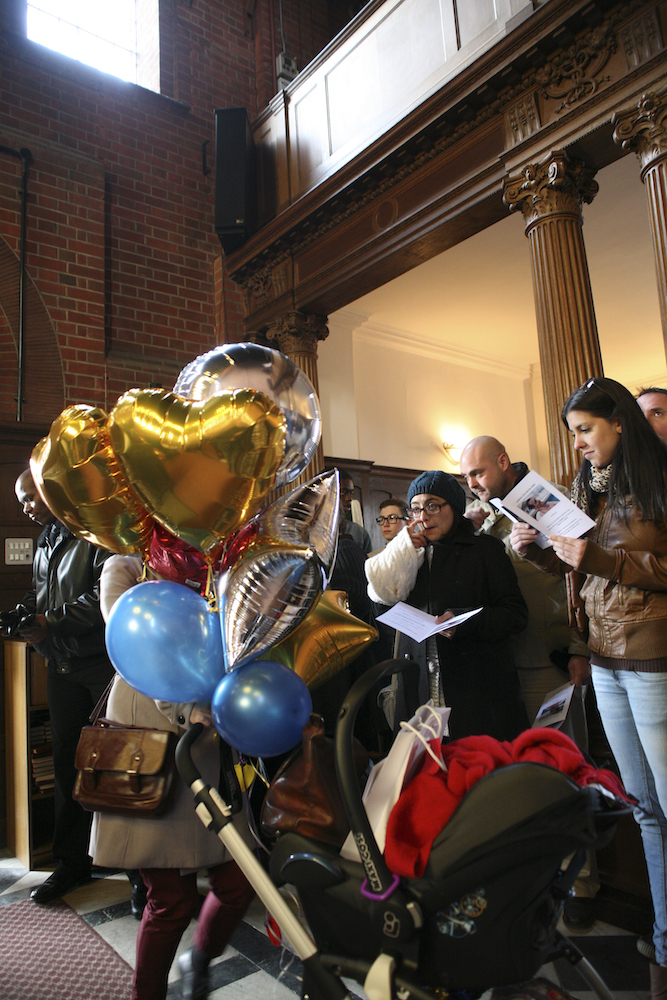 The funeral was a refreshing change from the norm; in fact it was the best funeral I'd been to since his grandfather's twenty-odd years before. 'Best' might seem like a strange adjective to use to describe such a sad occasion, especially when it is someone so young that you are saying goodbye to, but as much as funerals are often described by solemn clerics as celebrations of the dear departed, in my experience it's very rare that they actually manage to come across that way – at least not before the mourners get back to the reception and the booze starts to really flow.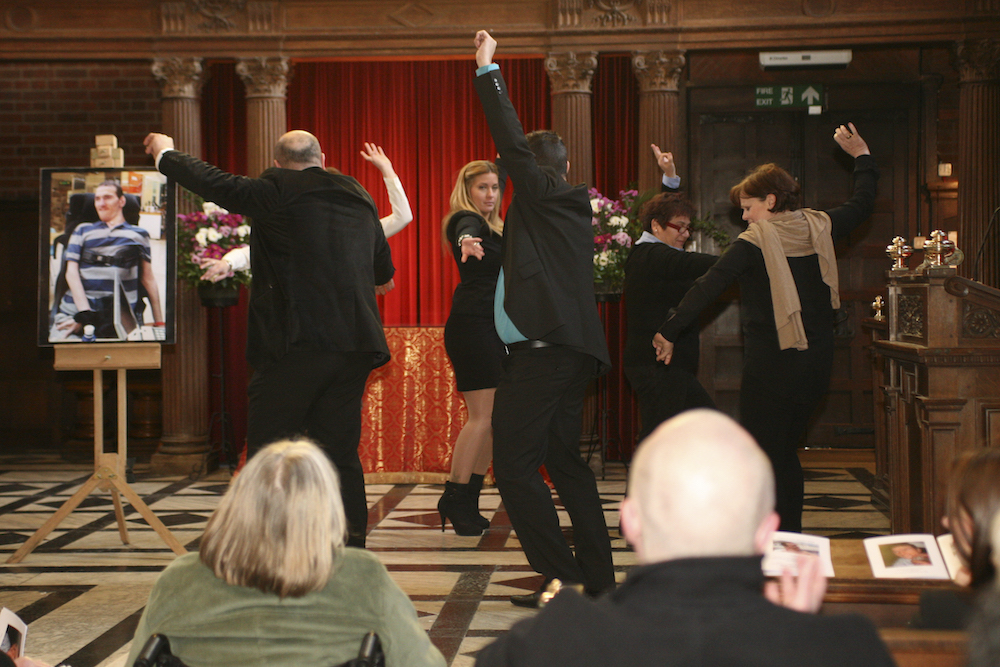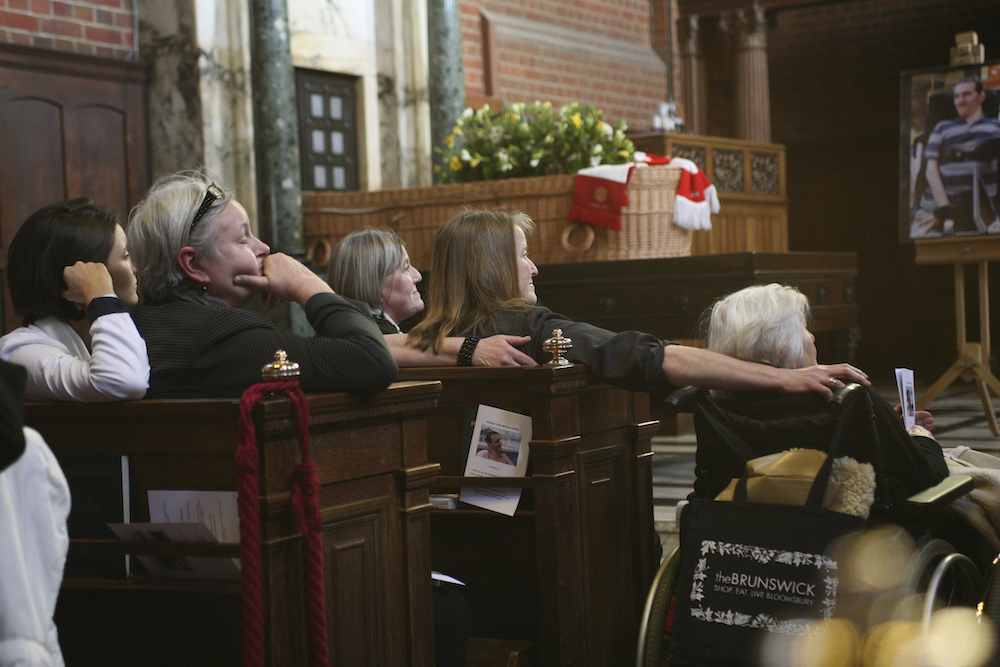 But this was truly a celebration of Josh's short life. A woman from the Humanist Society led it and aside from the aforementioned family members, a whole minibus load of his old carers had turned up from Kingsmead Lodge to pay their respects and say how much they would miss him. The highpoints for me (another word you don't often hear associated with funerals) were when six of Josh's Spanish relatives commemorated him with a lively flamenco dance and then afterwards in the garden of remembrance when around twenty brightly coloured were released in gesture that was downright uplifting.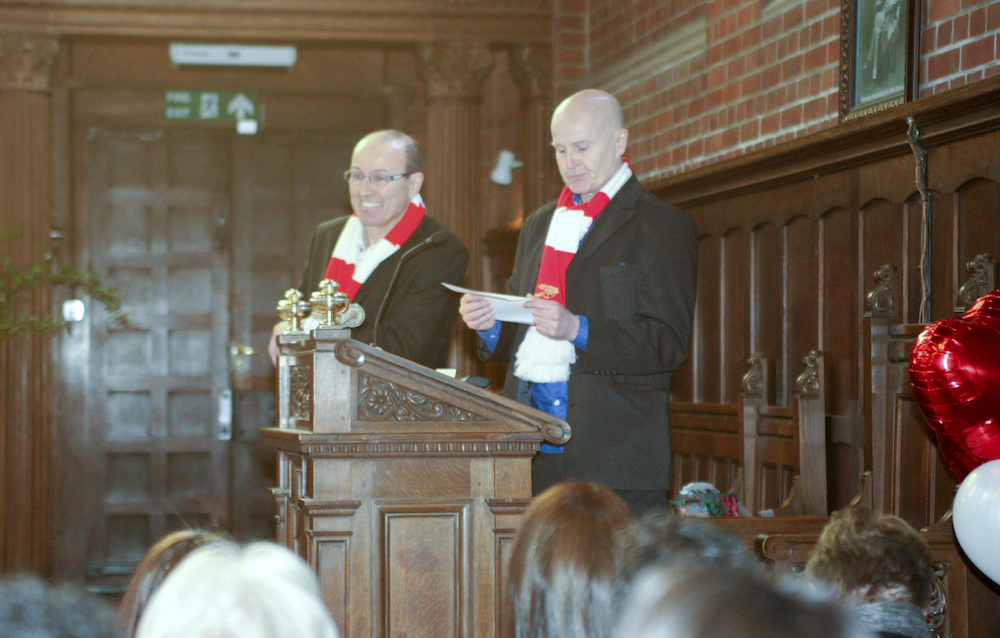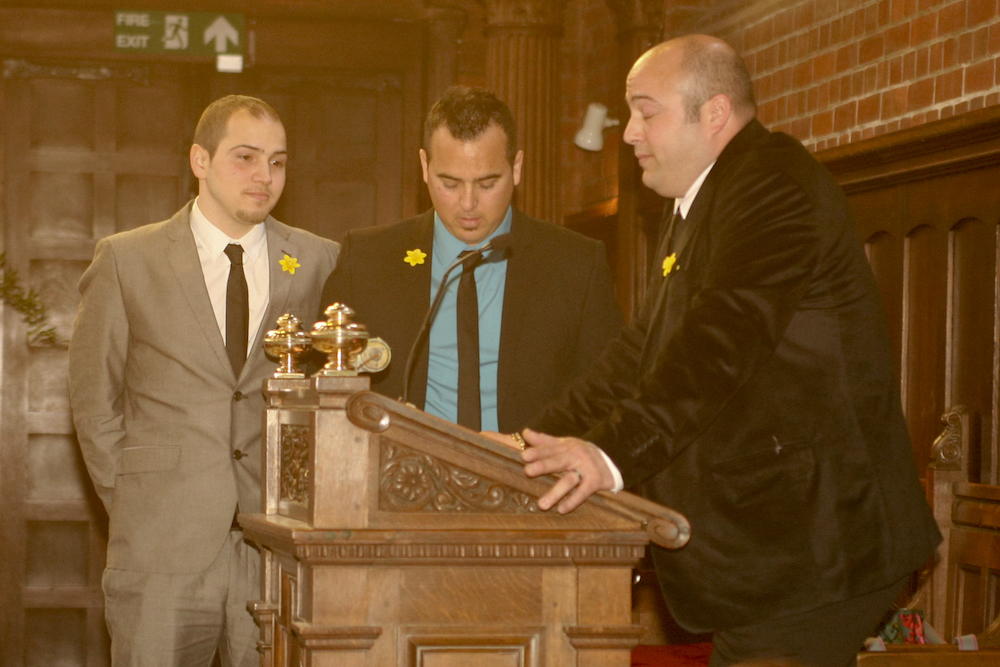 As I rode home, in spite of my personal beliefs, I found myself wishing that Josh could have been aware of the fact that he finally got to travel by motorcycle and I could just picture his smile if he had.
Joshua Luis Molina
XX May 1977 to 4th March 2013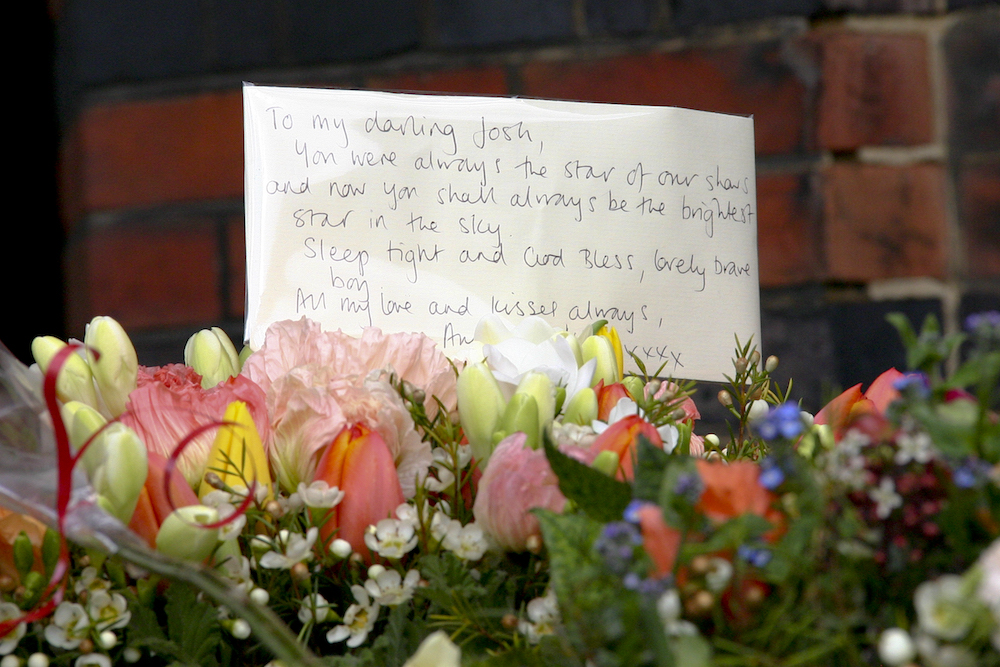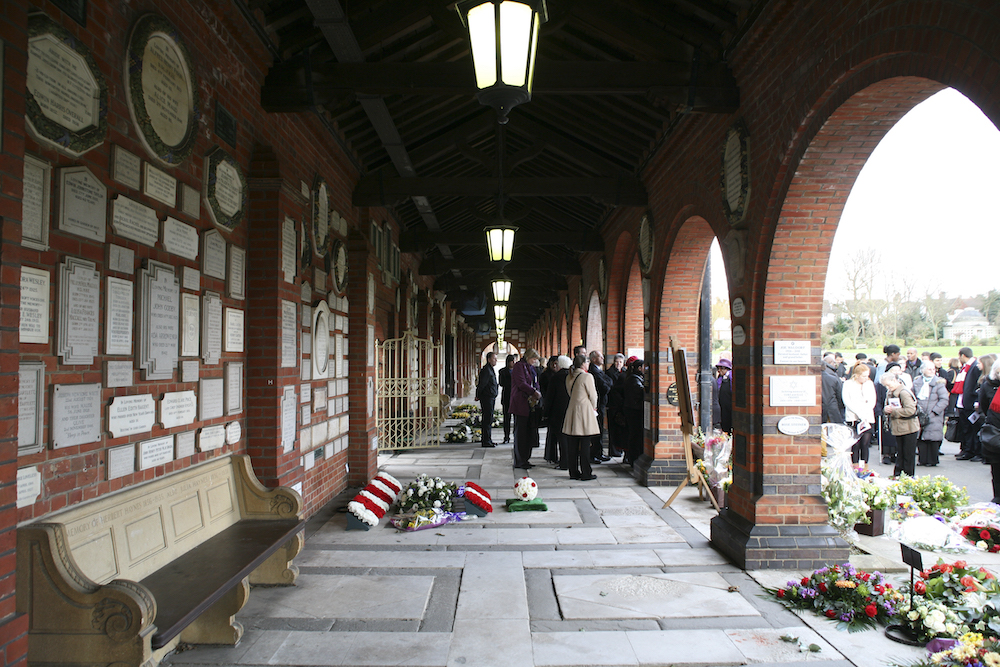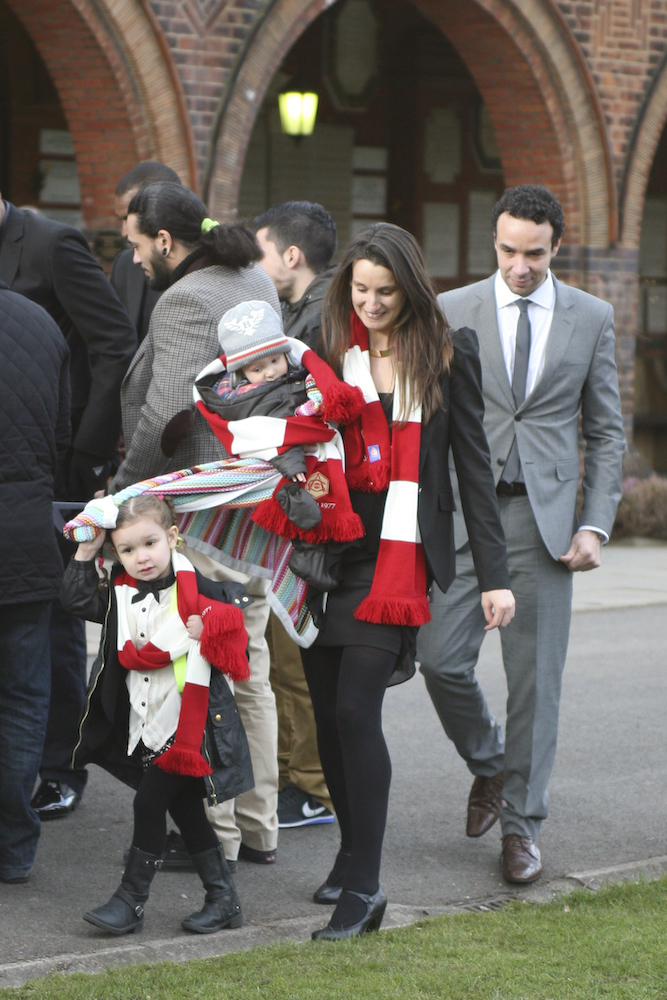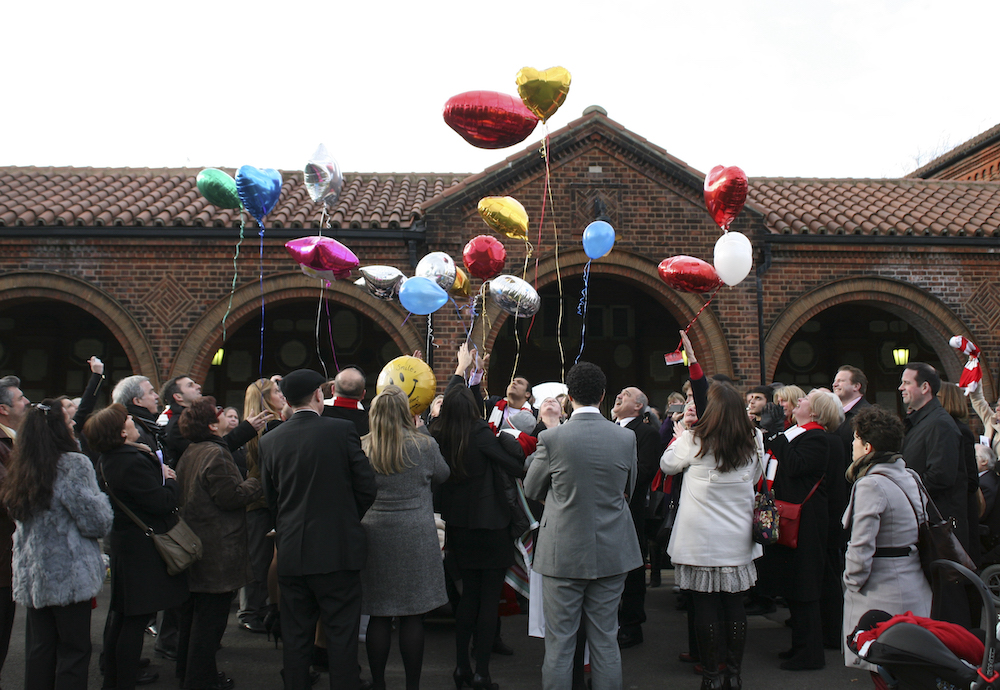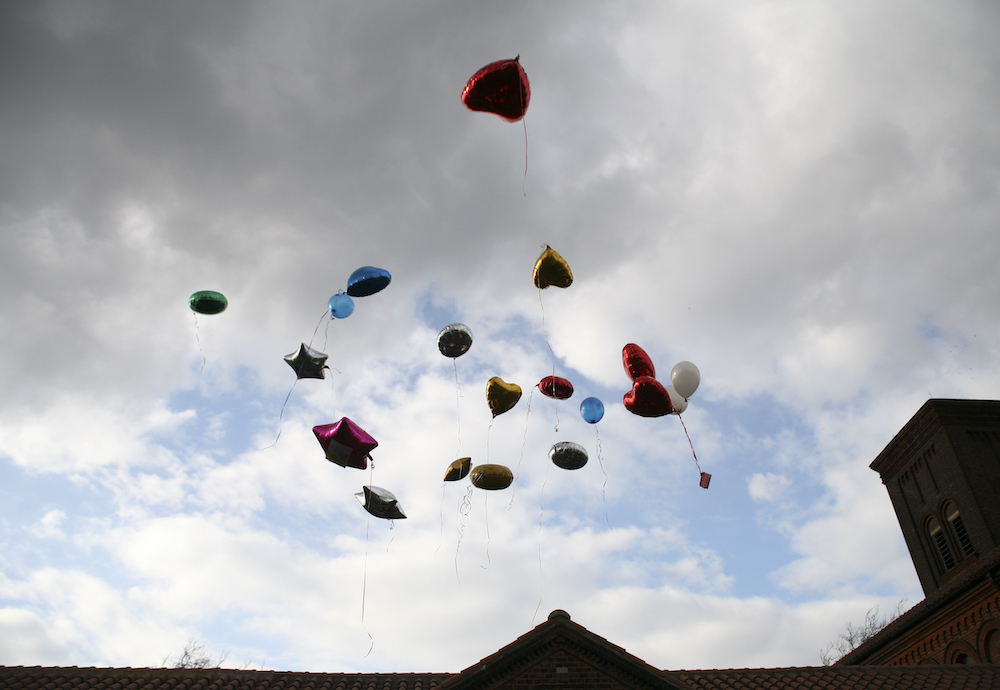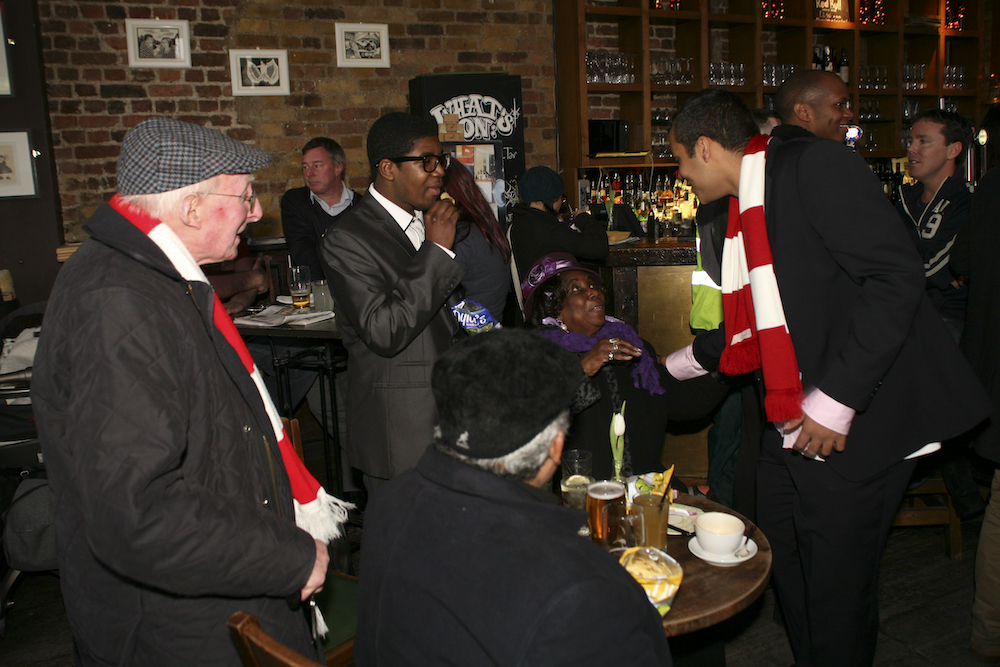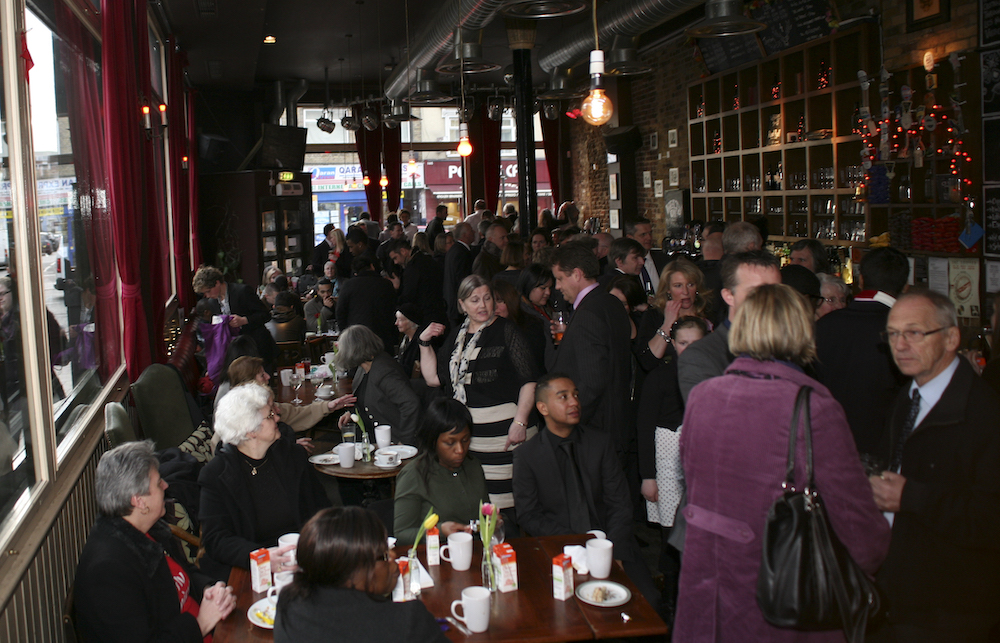 Extra special thanks to Ruben at London Scooters who loaned Josh's Uncle Moose one of their rental bikes – a very nice Bandit – after he had found himself without a bike to join the procession.
This article first appeared in The Rider's Digest issue 177 in April 2013
Please follow and like us: