A 2300cc powered wheelchair motorcycle sidecar by Motopodd Ltd!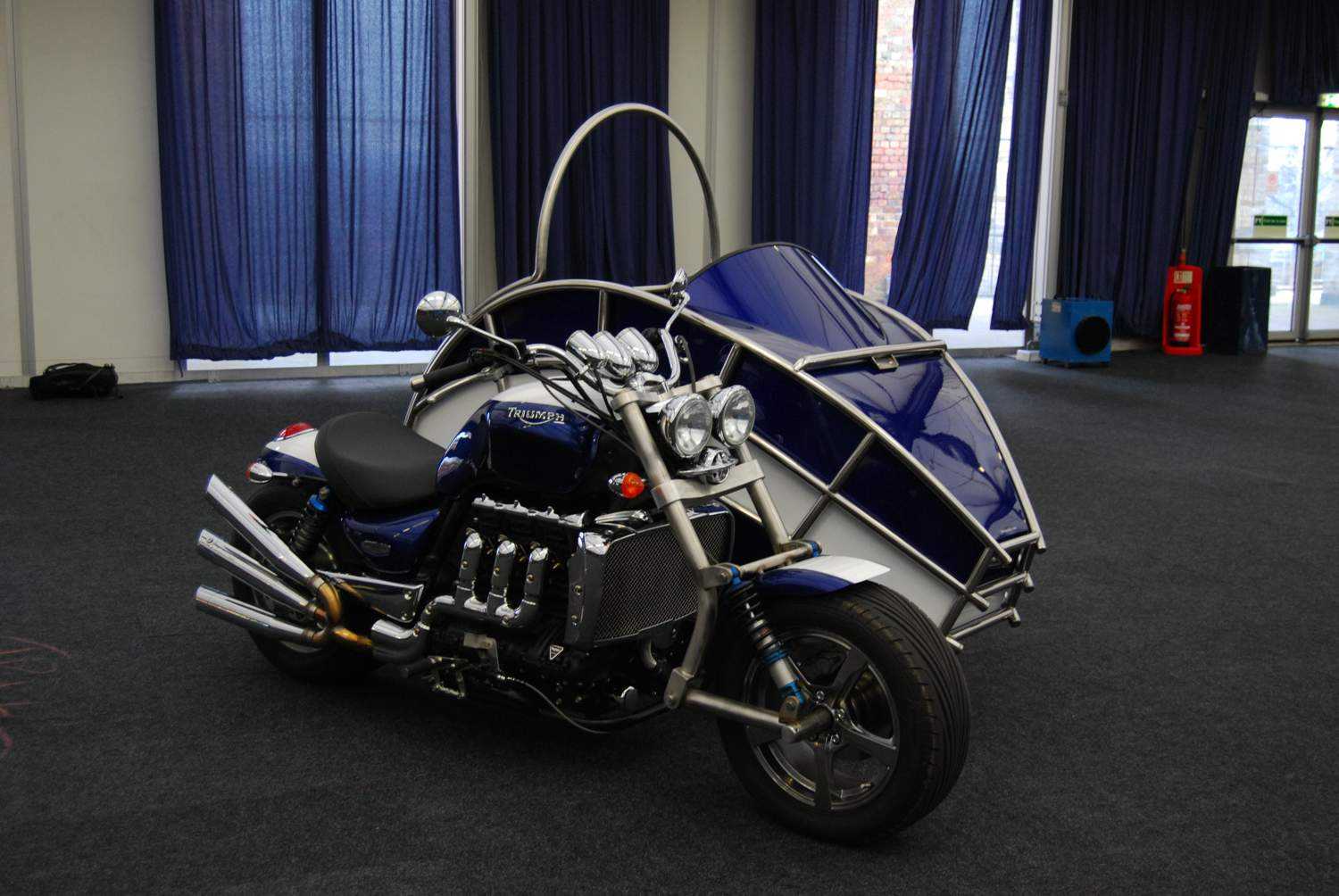 Summary:
A custom built motorcycle and sidecar to give a young disabled motorcycle fan the closest possible experience to riding a motorcycle – with his Dad in the riding seat.
Full story:
It's a familiar story, your Dad had a bike or maybe your Uncle did, you were just a snotty kid and everyone else was into cars, but you knew right from the first time you saw that bike that one day you'd have one. It was all that mattered, you'd spend hours poring through magazines or staring in the bike shop window; years before you were even old enough to hold a licence. You hit 16 and if you were lucky, your parents would allow you to have a 50. Soon you were 17 and that meant a 125, or if you're a bit older, a 250. You still ride a bike now and you've filled your life with motorcycle related memories.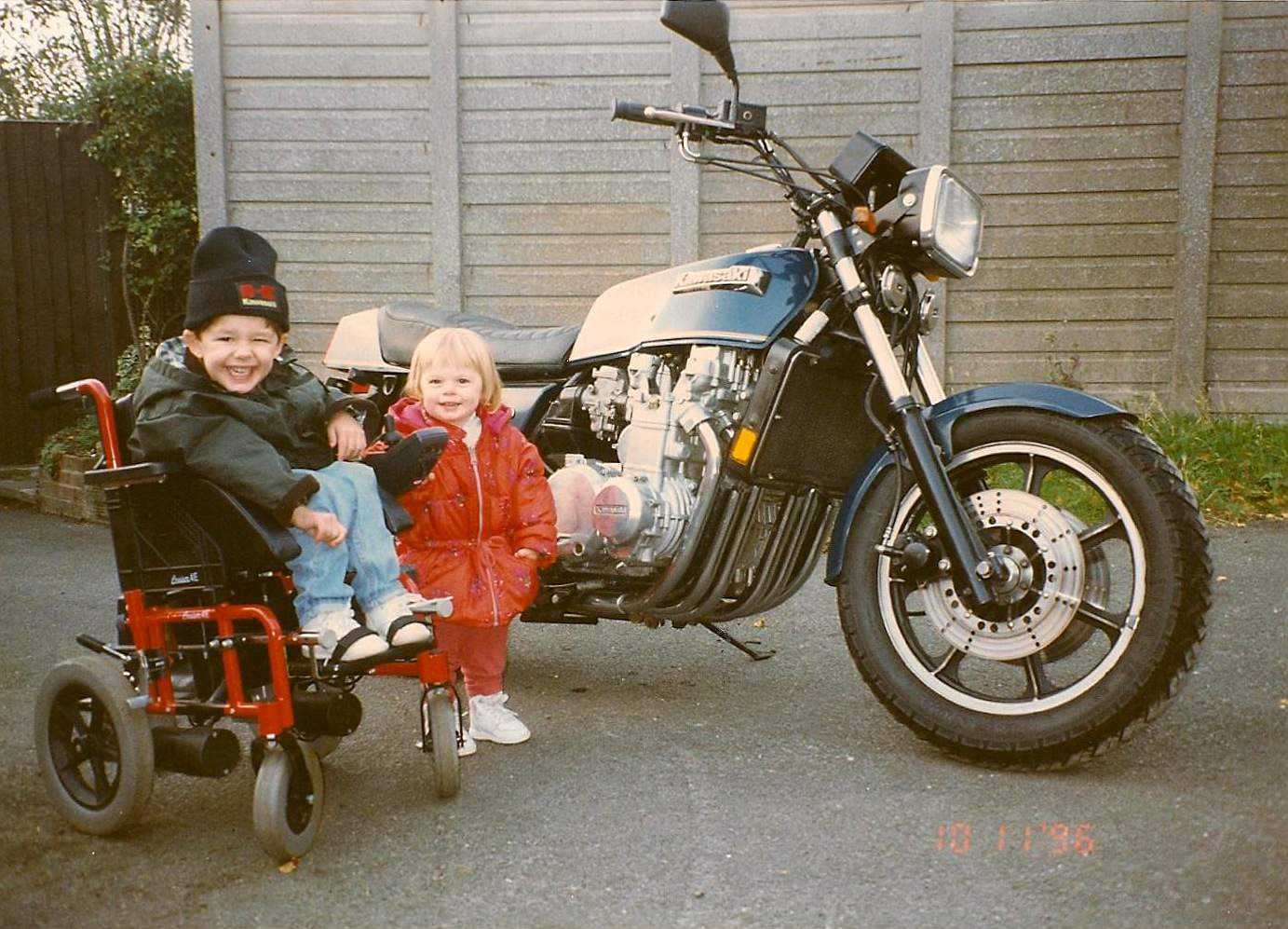 Nothing was ever going to stop me from having a bike; which is why I decided to build a rather unusual project for a young man named Luke.
Luke has a deep and abiding passion for motorcycles, he has done all his life; but for him there was to be no 50cc moped at 16, no 125 at 17, and it was beginning to look as if he'd never get any closer to a bike than he was in the photo he had taken with his Dad's Z1300, when he was four years old. Luke and his Dad Alan are regular visitors to Mallory Park, where Luke especially enjoys the sidecar racing.
The only thing stopping me from riding a bike at 16 was my parents, I just ignored them and got one anyway.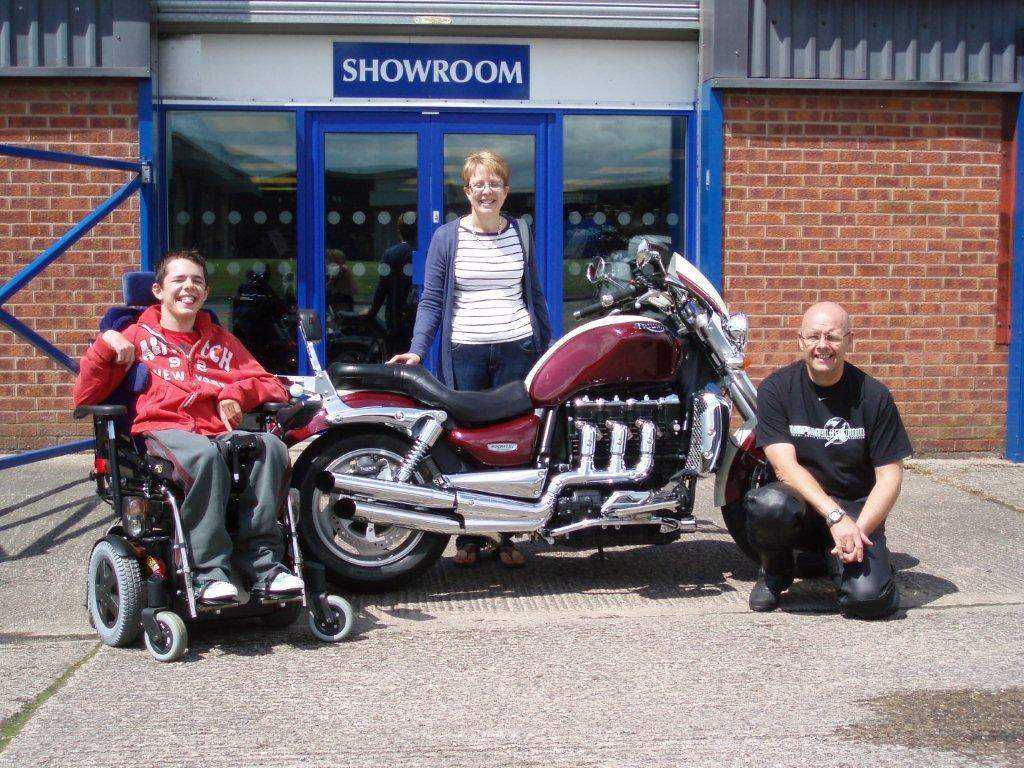 It was late Spring 2011 when Luke's Dad first contacted me, with a simple enquiry. Would it be possible to fabricate a sidecar that would take a heavy (180kg) powered wheelchair? I thought about it for no more than half an hour and replied that basically, yes, it could be done and yes, I'd love to build it for him. You see, Luke can't ignore his reason, he was born with cerebral palsy and will never be able to ride his own bike or even ride pillion. Sod that, I was going to build him one that he could ride.
Luke's method of travel so far, has involved driving his wheelchair into the back of large converted car and spending the trip effectively in the boot. This is no way for a biker to travel. We exchanged a few more emails and soon decided to meet up.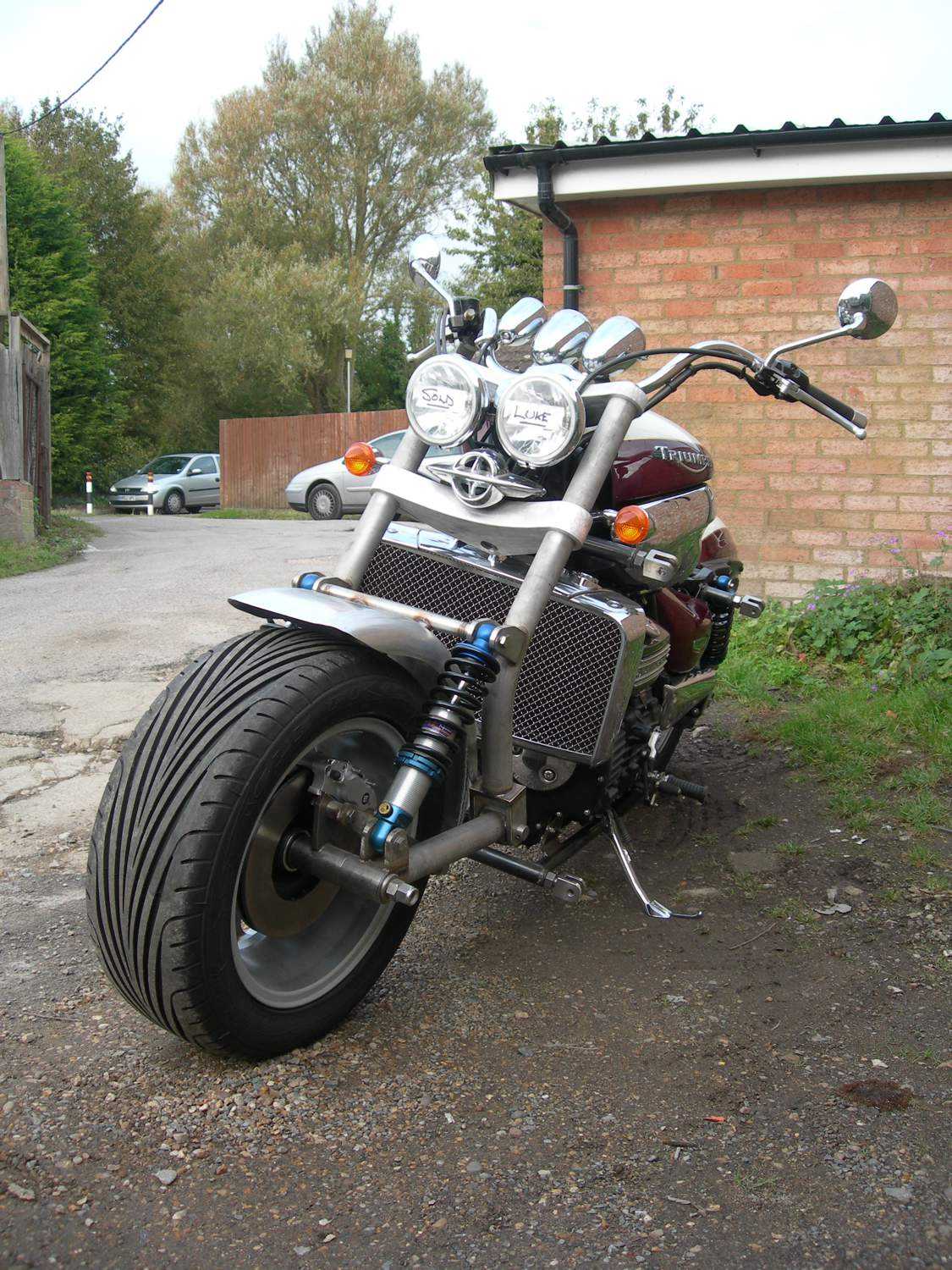 Luke and Alan came to see me and we sat in the workshop talking about bikes and sidecars whilst I showed them some photographs of various sidecars that might spark some design ideas. Whilst we knew that this was going to be an extraordinary sidecar for it to be able to take Luke in his chair, we quickly established that it also had to look exceptionally cool and would not look like any kind of invalid carriage.
One other thing we knew, was that if we were going to do this, we'd need a large, powerful bike. Luke and Alan decided to go ahead with the project after much discussion and Luke soon became the owner of a low mileage, 2006 Triumph Rocket III, bought from their local dealer, Windy Corner. I sketched up an idea of what I thought the finished sidecar might look like and we agreed a complex and exciting specification. Not only would the sidecar be a unique and thrilling design, but the bike would also be heavily modified. Luke was no sleeping partner during the whole design process, his ideas have shaped the design and specification from the start. I regularly received messages asking if we could incorporate his latest idea into the design.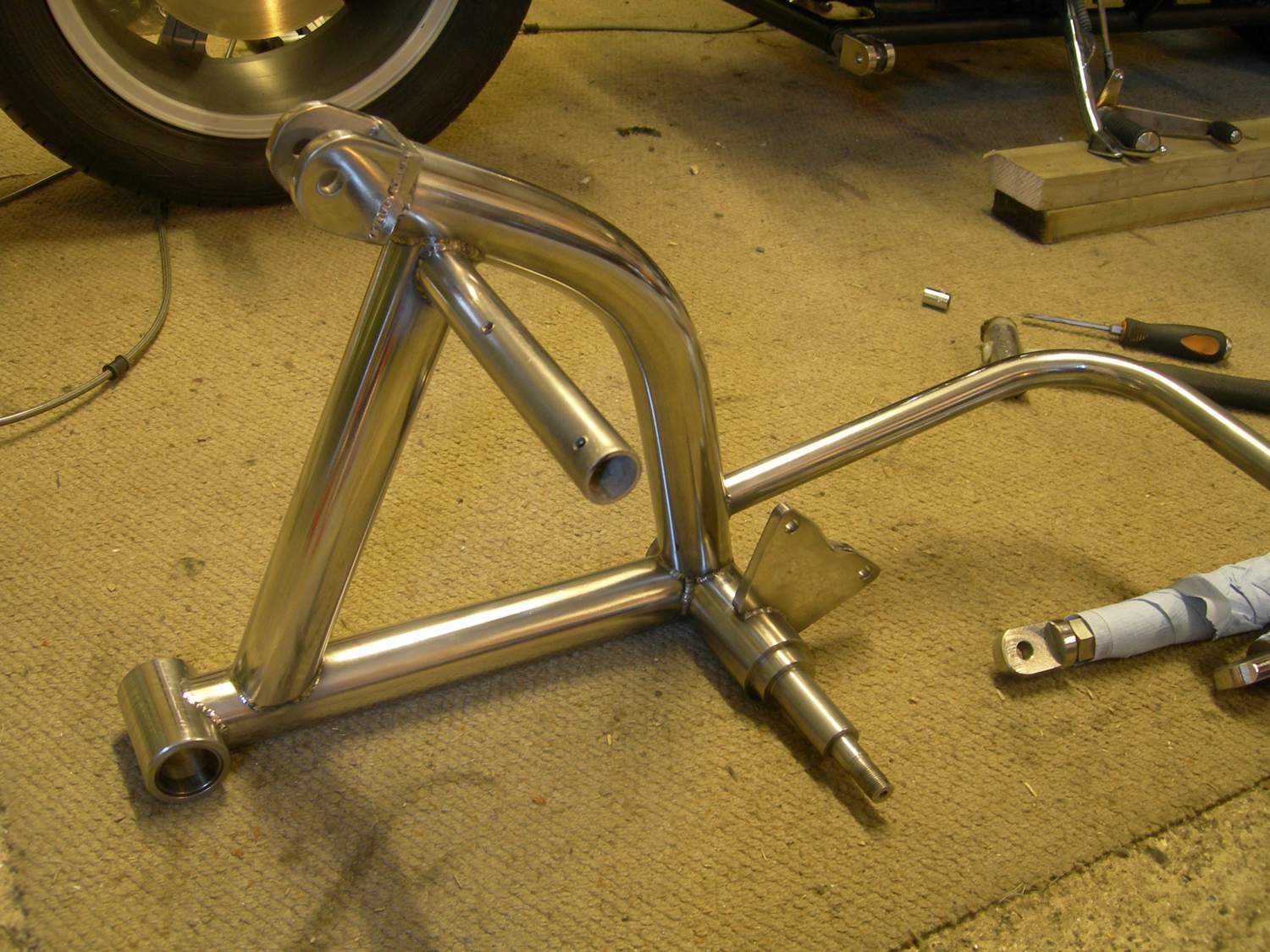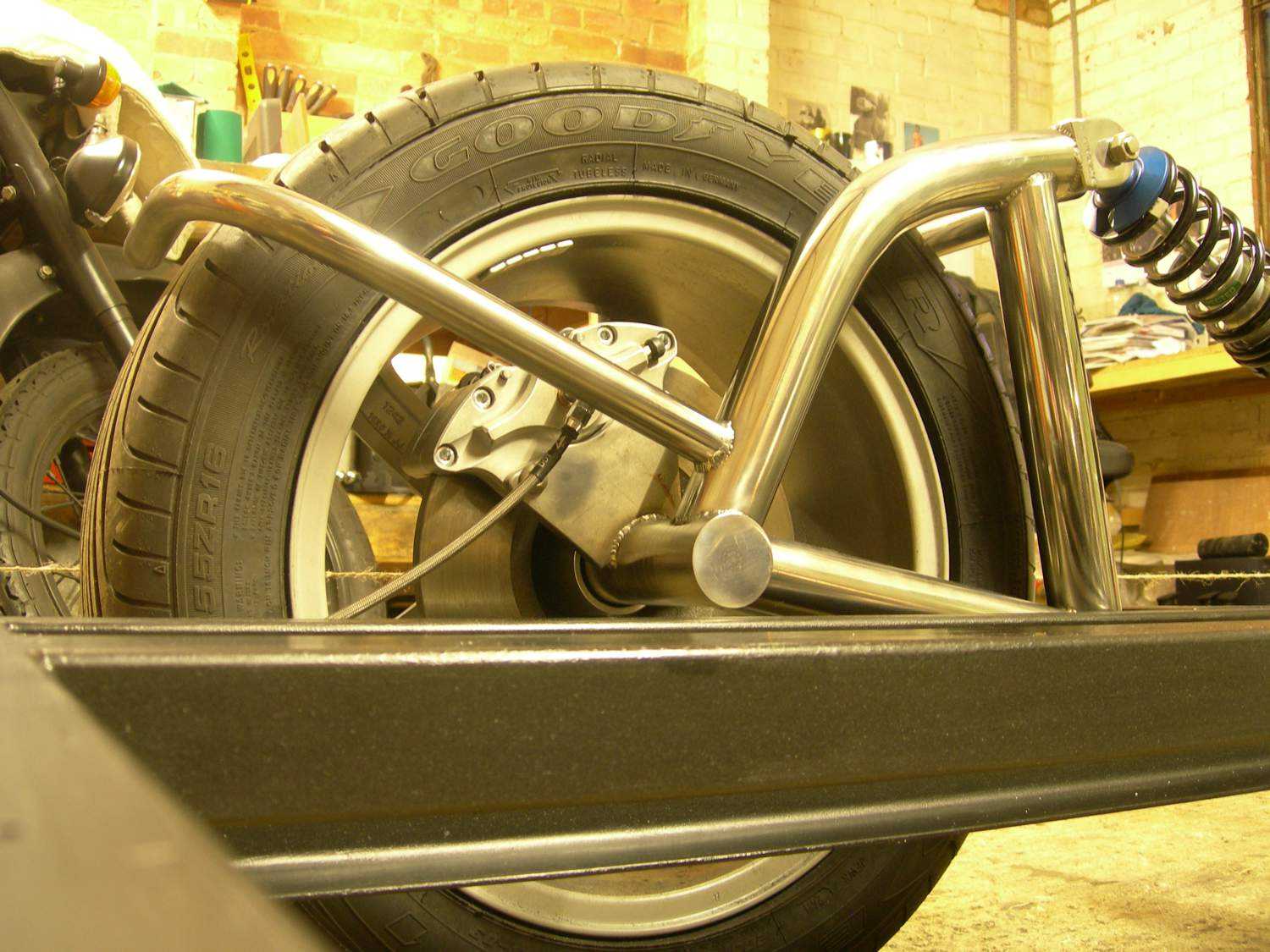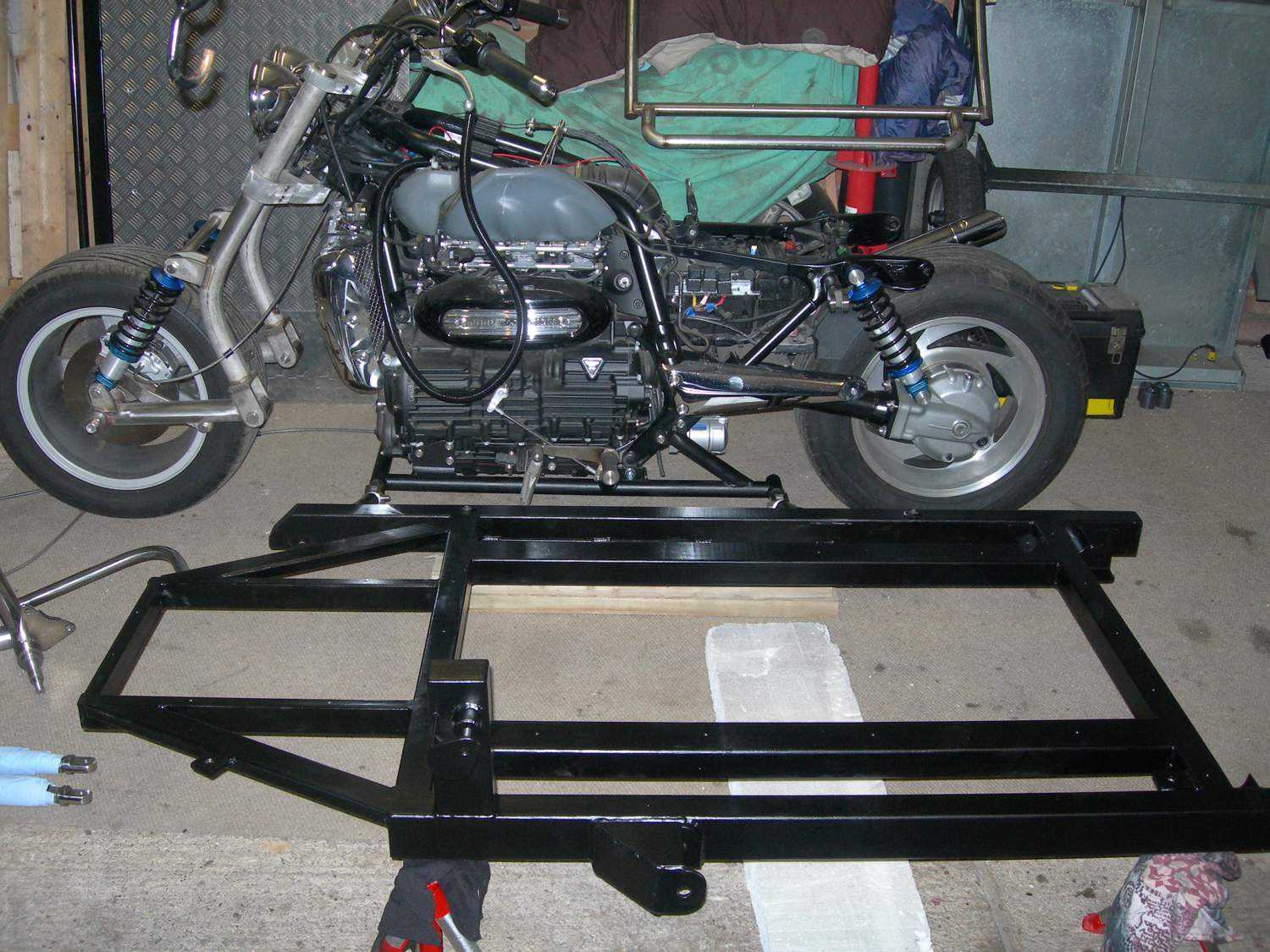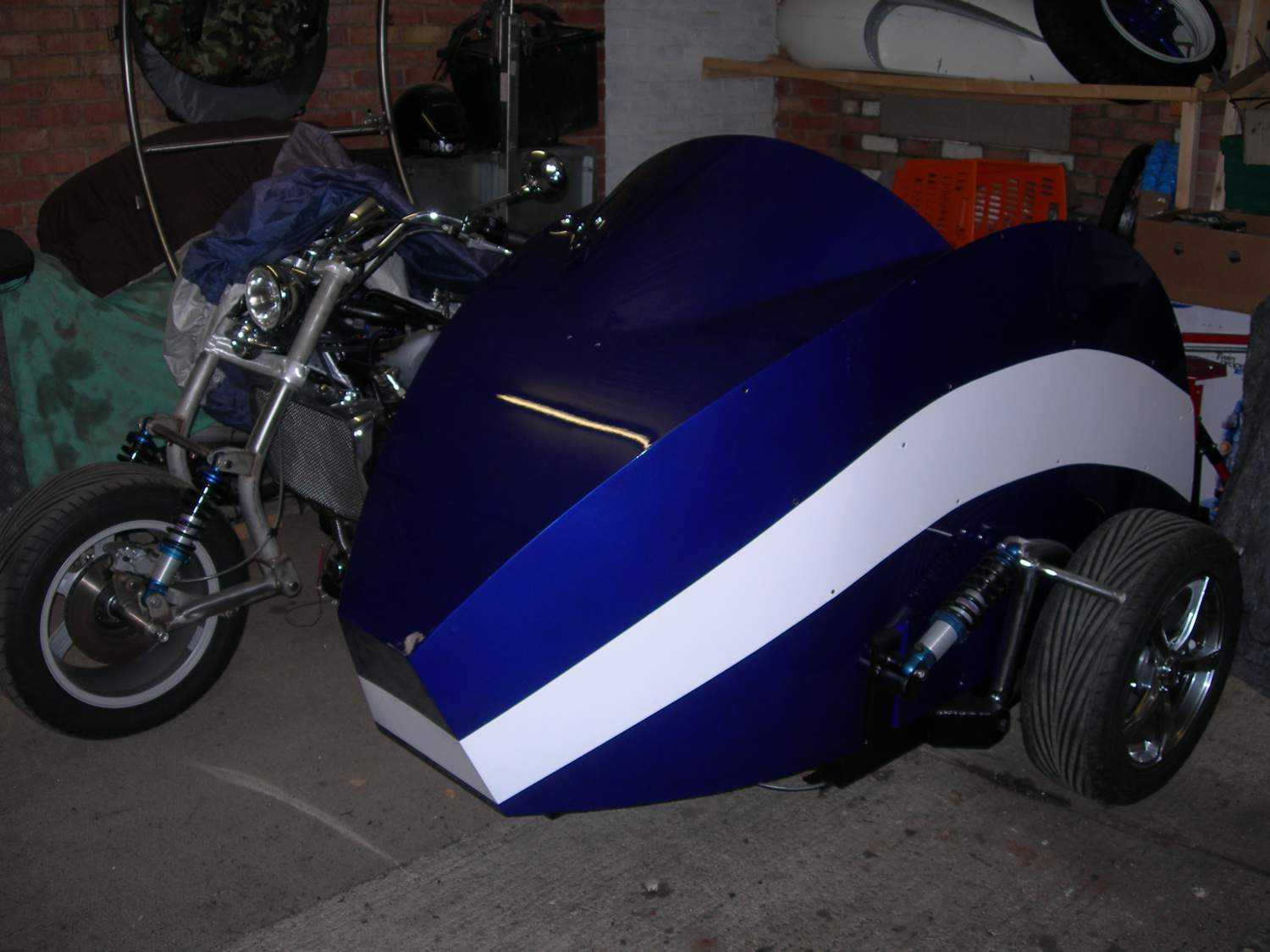 I named the project the Treble Express, as there is a theme of '3' throughout the project; from the three huge cylinders on the 2300cc engine, to the trio of wheels, and the stainless steel, triple tube designed upper space frame (whose inspiration came from the Ariel Atom British sportscar). The sidecar body is a one-piece construction from aluminium, which is braced by the space frame. The sidecar fittings are all custom made with stainless eye bolt fixings. The bike has a single seat and cut down back end to expose the huge 225 section flat profile tyre, the front end has been replaced with a super chunky, stainless steel leading link front end, with custom billet alloy yokes and a wide car wheel and 205 section tyre. A whole new brake system has been built, with the rear brake activating the sidecar wheel and we have custom brake calipers along with custom wheel hubs. We made custom stainless steel foot controls replacing the cruiser style standard footboard controls. The exhaust system exits on the right hand side and is styled to emulate the Triumph X75 Hurricane with its three pipes in a stack, but much bigger! The sidecar has an entry ramp system that rolls away out of sight, underneath the floor and Luke's wheelchair is held in place by electrically controlled belts.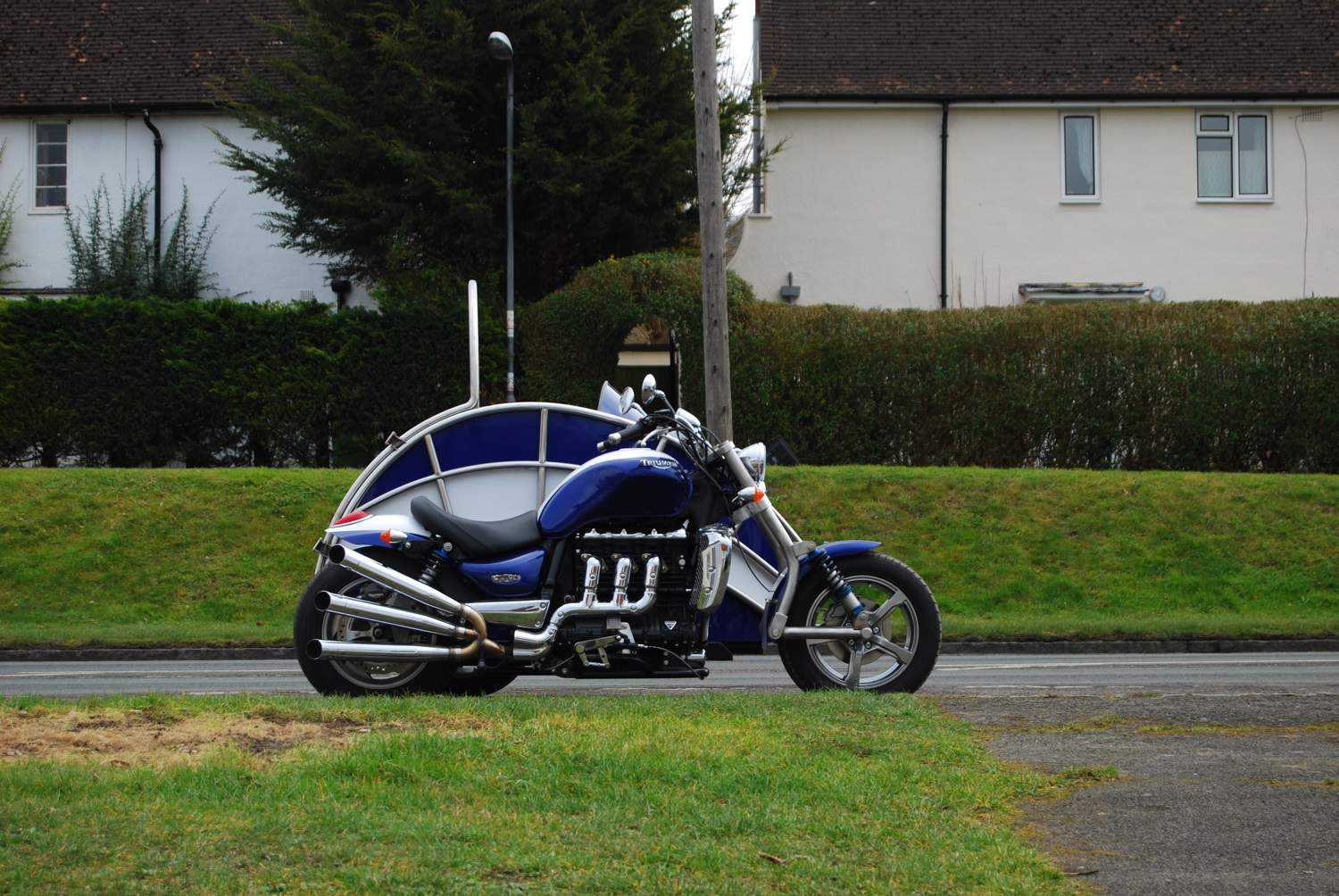 Luke will ride the sidecar in an aluminium-panelled cockpit, exposed to the elements. He has his own set of Triumph Rocket instruments, speedo, rev counter etc. – and all the clock functions are enabled to help him achieve the full bike experience. Last but not least, he has a set of USB charging points for those essential gadgets that every young person cannot live without.
The body panels and the bike have a striking blue and white paint scheme, the colours Luke chose himself after much deliberation.
The Treble Express was recently shown at the London International Custom Show where it attracted a great deal of attention and admiration.
Luke will collect his machine from the Ace Cafe on the 31st March, at the annual Sidecar Saturday event and The Rider's Digest will be there to record the happy moment.
Rod Young
The Treble Express Handover
Saturday 31st March saw the annual Sidecar Saturday at the Ace Cafe and I turned up shortly before noon to witness the handover of a very special sidecar. I was directed to the bike entrance alongside the mini roundabout because the main body of the car park was filled with the incredibly diverse collection of combinations and as I walked over after snuggling my Burgman between a couple of 'proper' bikes, the first 'sidecar' I spotted was the hearse belonging to the rocking Rev Paul Sinclair. But the combo I was looking for was far more special and was destined to perform an entirely happier function way down at the other end of the life cycle.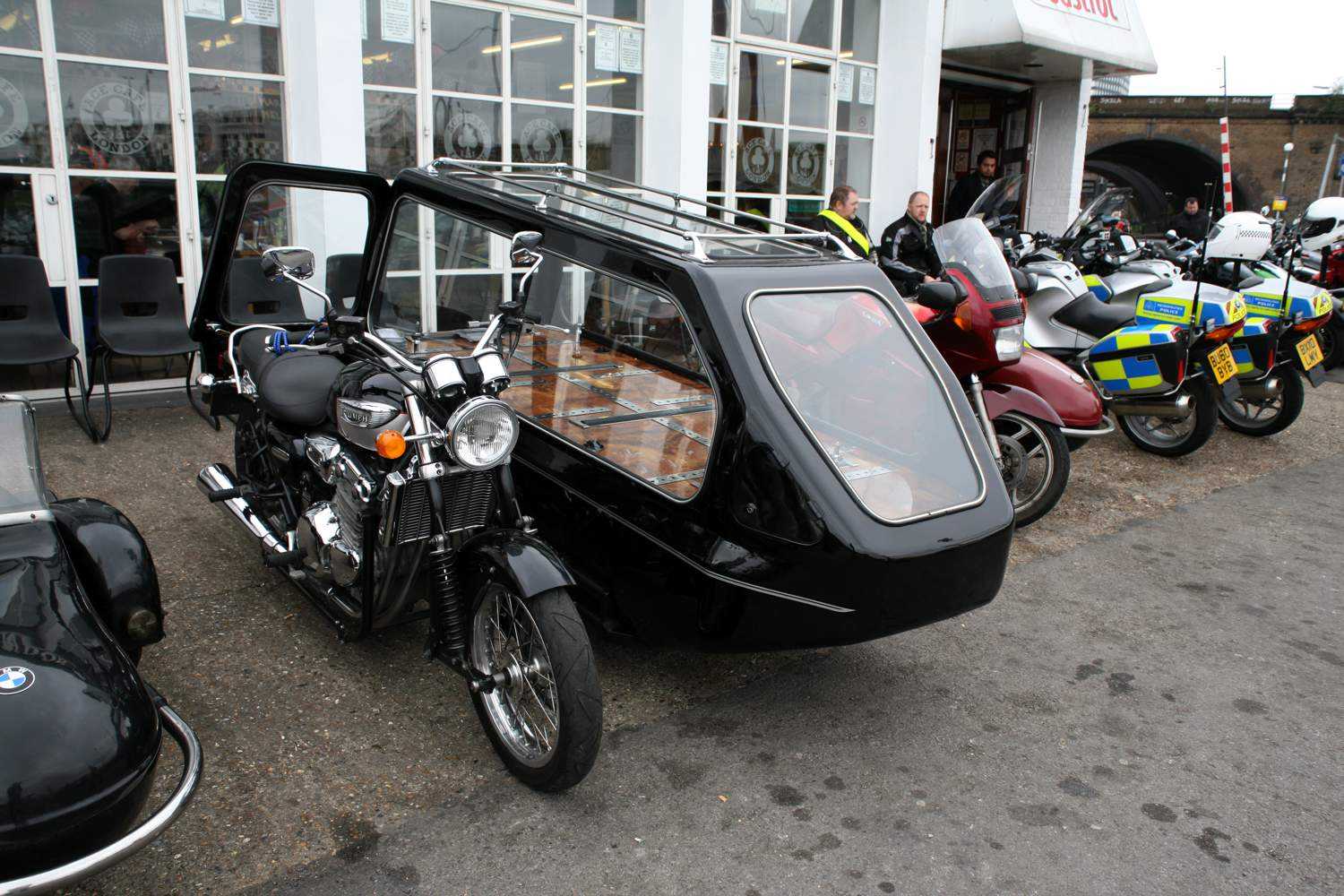 If you read the preceding article you'll, be aware that the behemoth that has been christened the Treble Express is the brainchild of my good friend and long term, TRD contributor Rod Young. But that's not entirely true because it's actually the physical manifestation of a fantasy that young Luke Taylor has been nurturing for almost as long as he can remember – the dream of joining his motorcycling father Alan on a ride out. And now, as if to prove that just about anything is achievable with a little bit of imagination, a lot of willpower, and the help of a talented designer/builder, Luke was about to see his impossible dream come true and ride away from the iconic ex-transport cafe alongside his dad.
Luke had been there for hours before I arrived but there was plenty to see so he contained his mounting excitement by scooting around the assembled machinery in his electric wheelchair and meeting the various well wishers who had turned up to see his wondrous flight into freedom. Then suddenly it was 2 o'clock and it was time to kit up for the ride.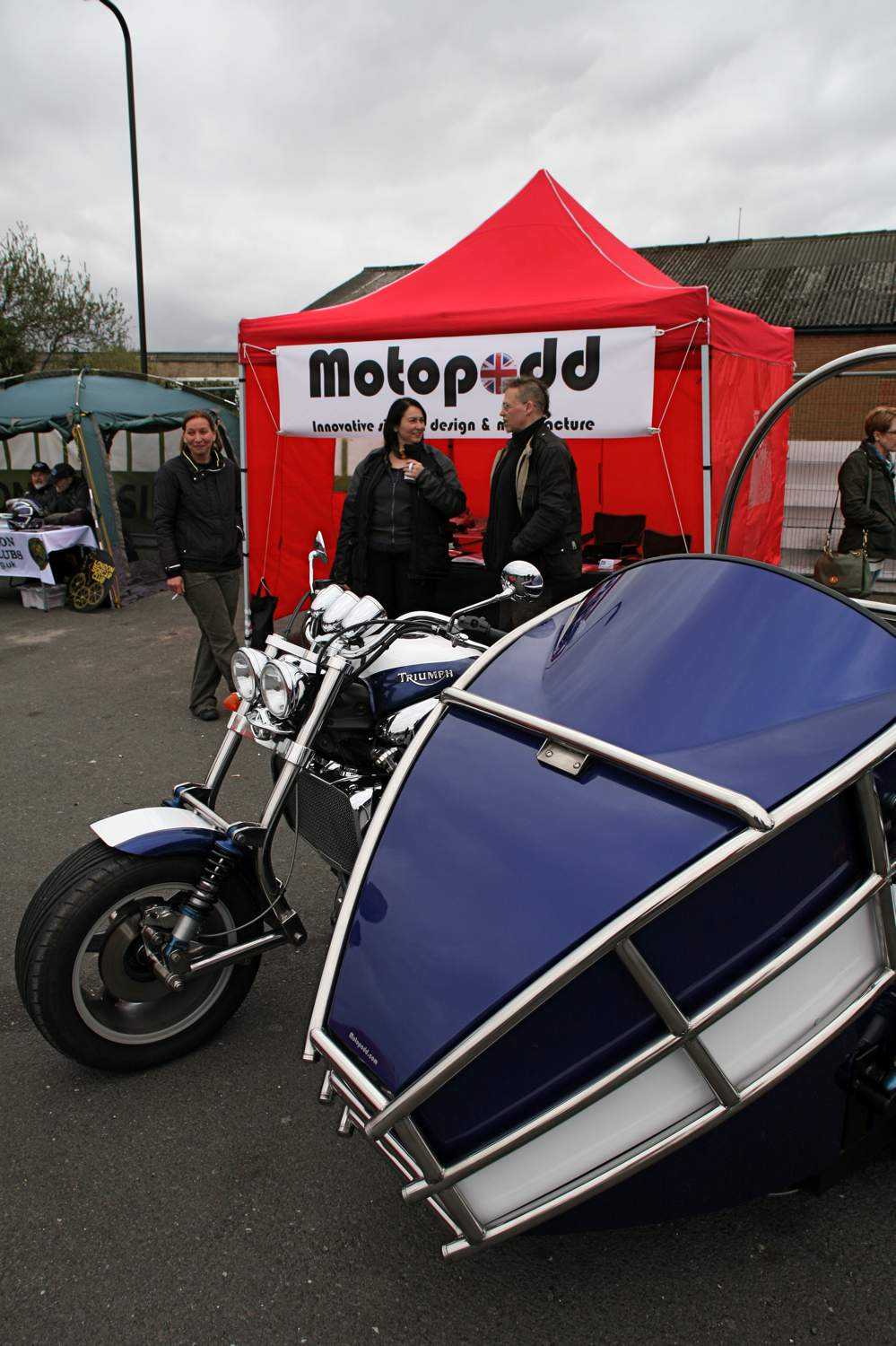 We weren't basking in the kind of balmy spring sunshine the country had been enjoying recently but the comparatively low temperatures did nothing cool Luke's ardour as he sat there waiting patiently while his dad fastened his brand new crash helmet. I was stood in front of his spectacular chariot snapping pictures as the electric belts pulled his chair into place and I regretted lowering my camera when I asked if he was excited, because the light that filled his eyes when he answered very much in the affirmative, came across louder and clearer than he ever could have managed with mere words!
When the magical moment finally arrived and Alan fed in the clutch and headed towards the North Circular, I was on the back of my scooter, with Rod up front; and although crawling vehicles filled all three lanes in our direction, Luke appeared to be filled with the wonder of being out in the open and riding alongside his dad. The traffic thinned a little beyond Ikea and the last we saw of the Treble Express, its happy riders and escort, they were swinging towards the M1 and home – and a whole new world of adventures!
Dave Gurman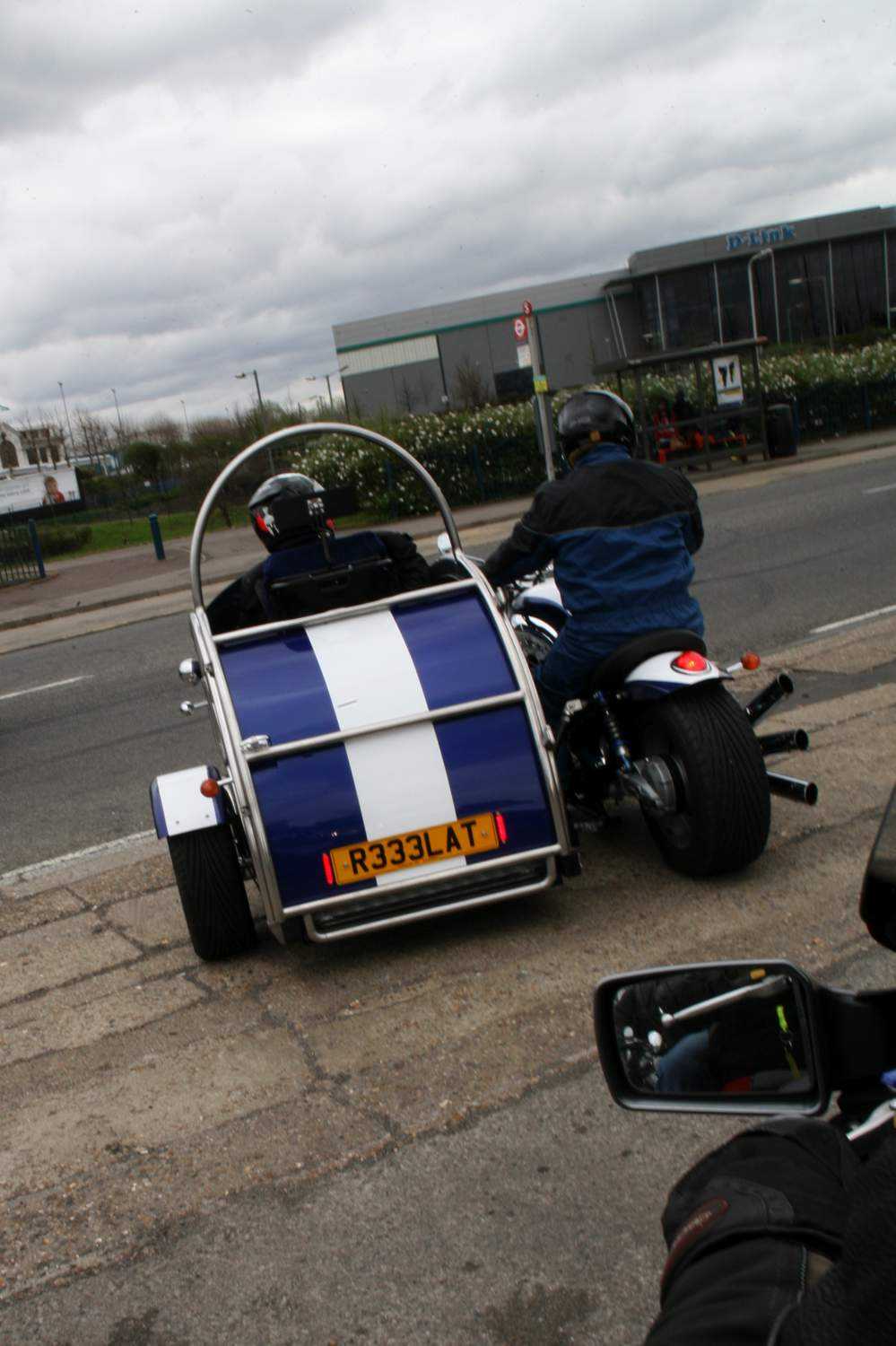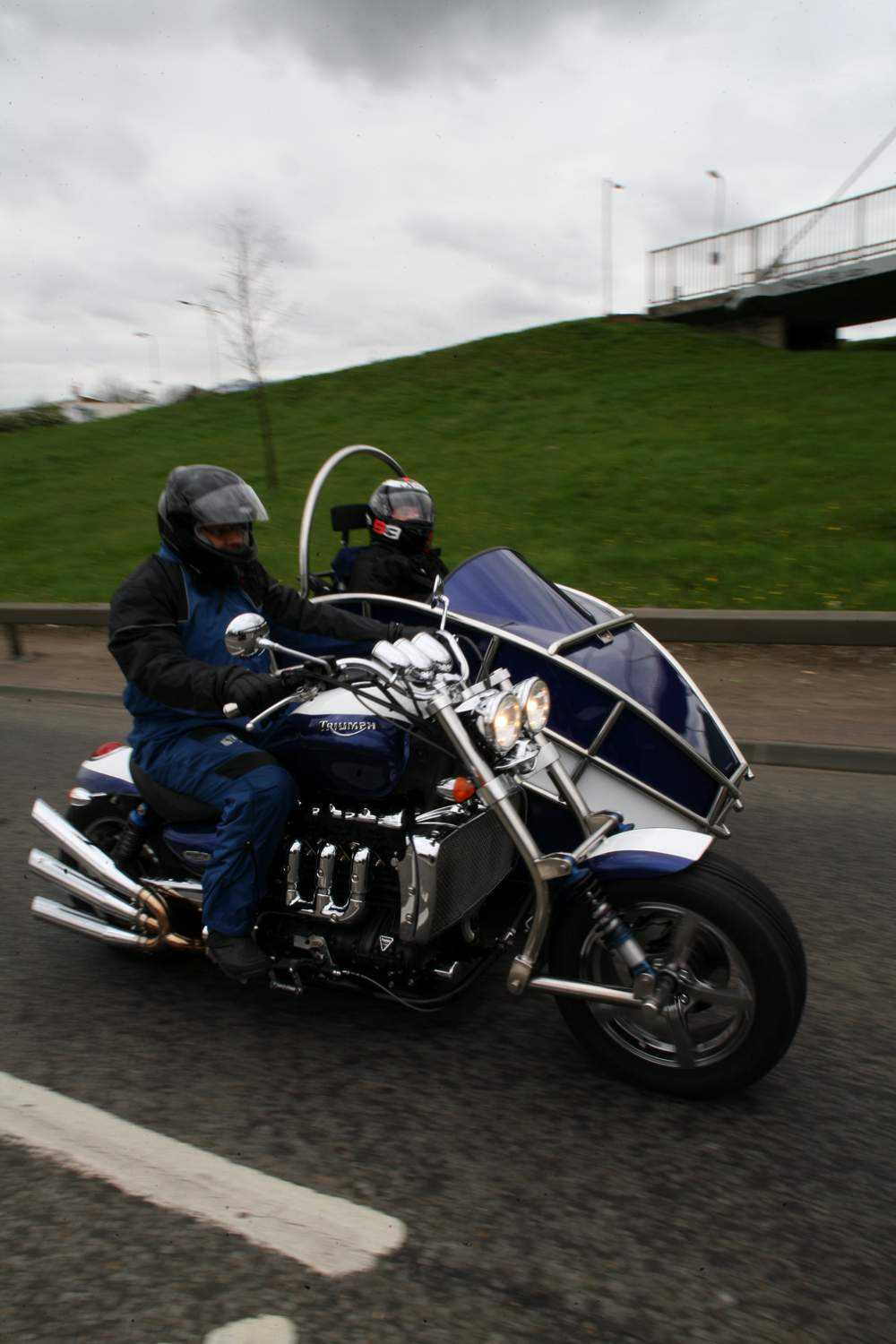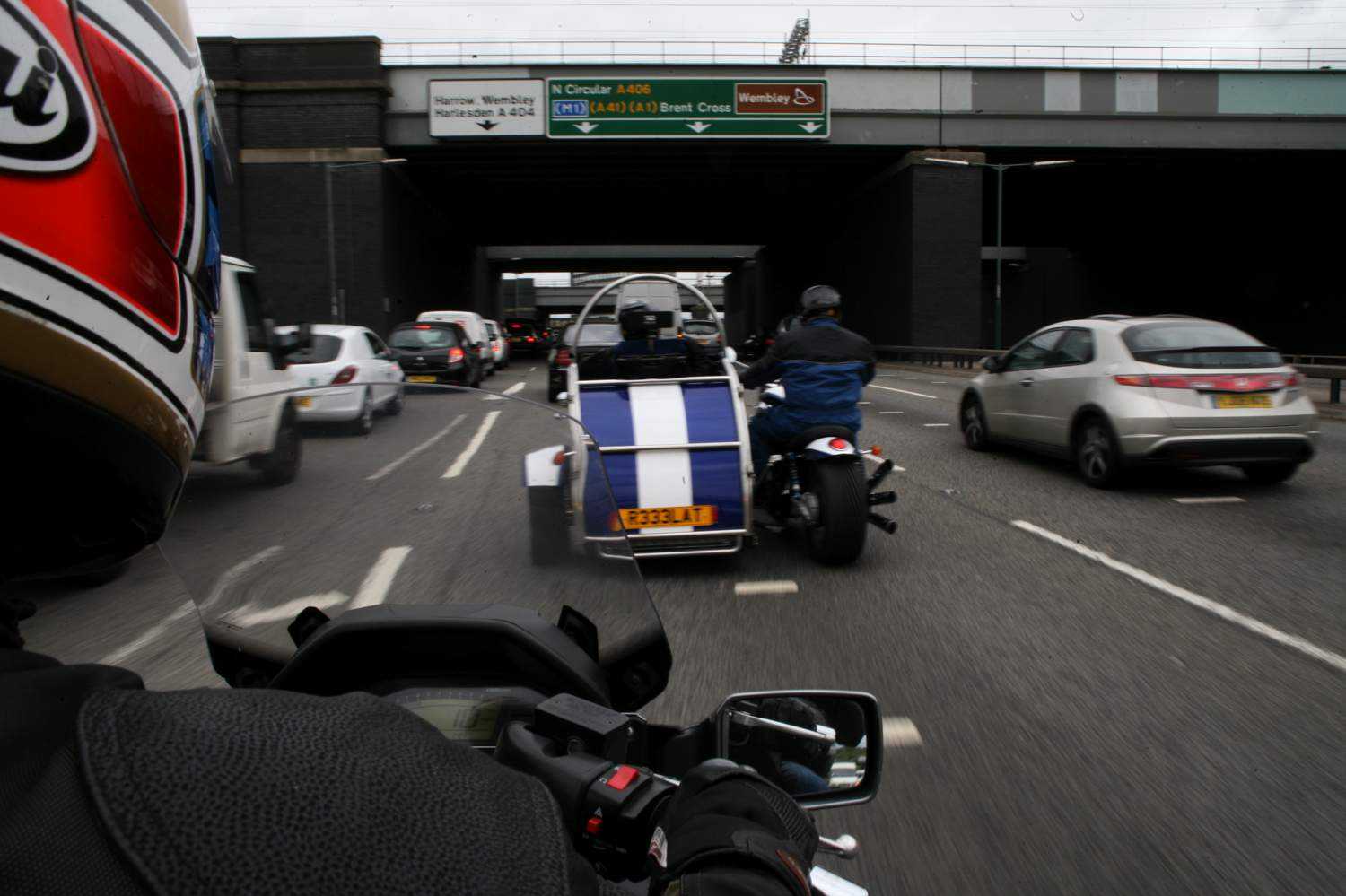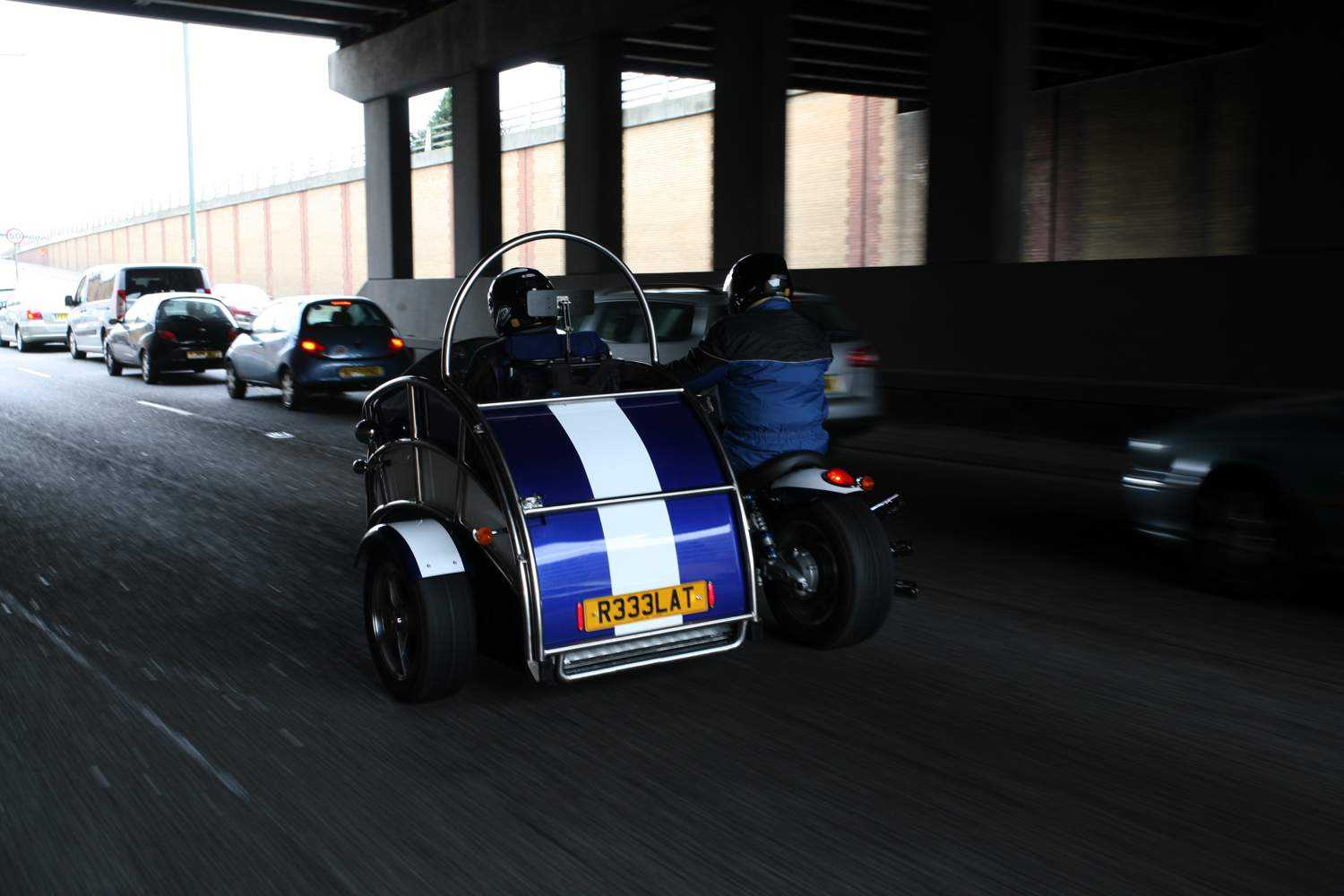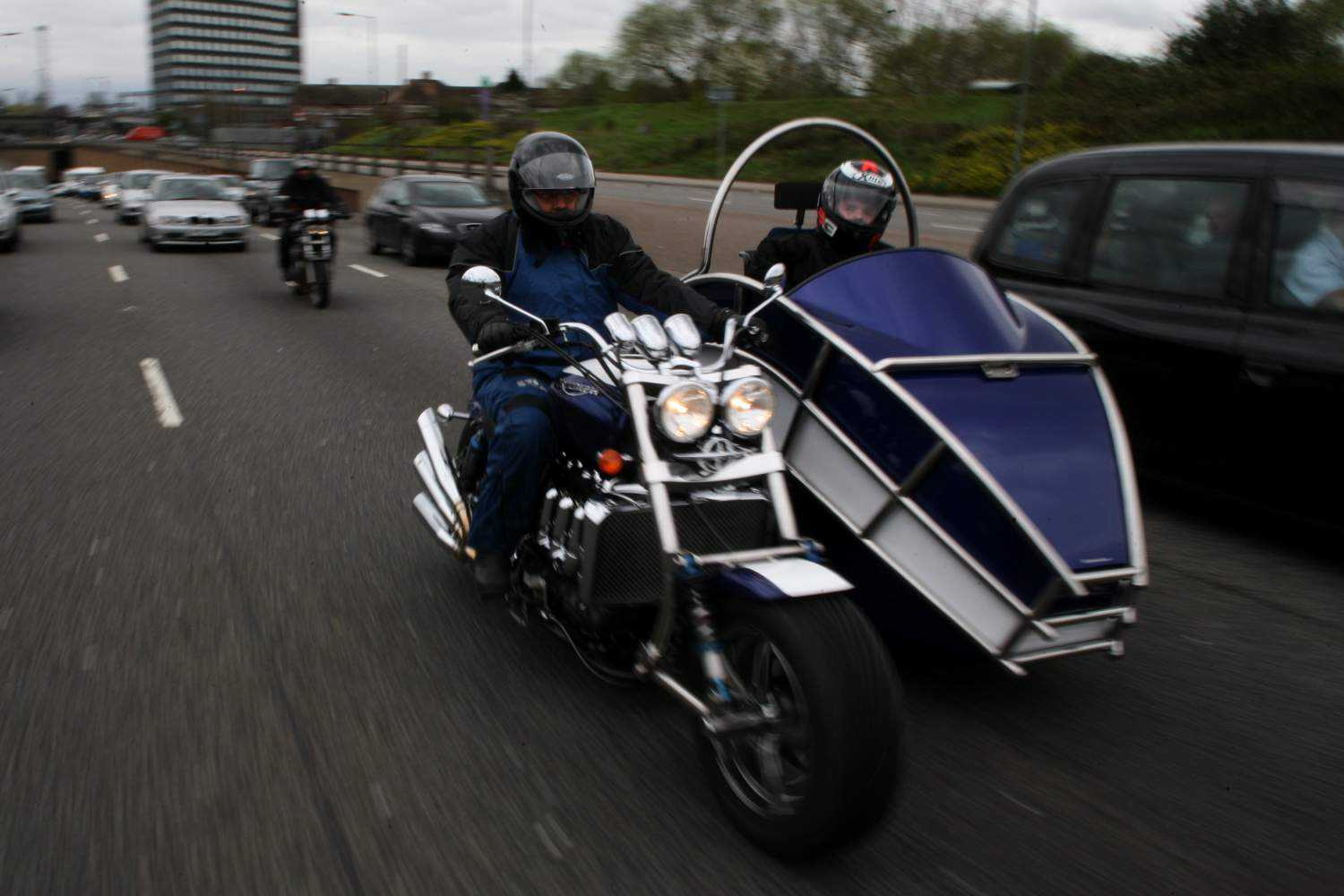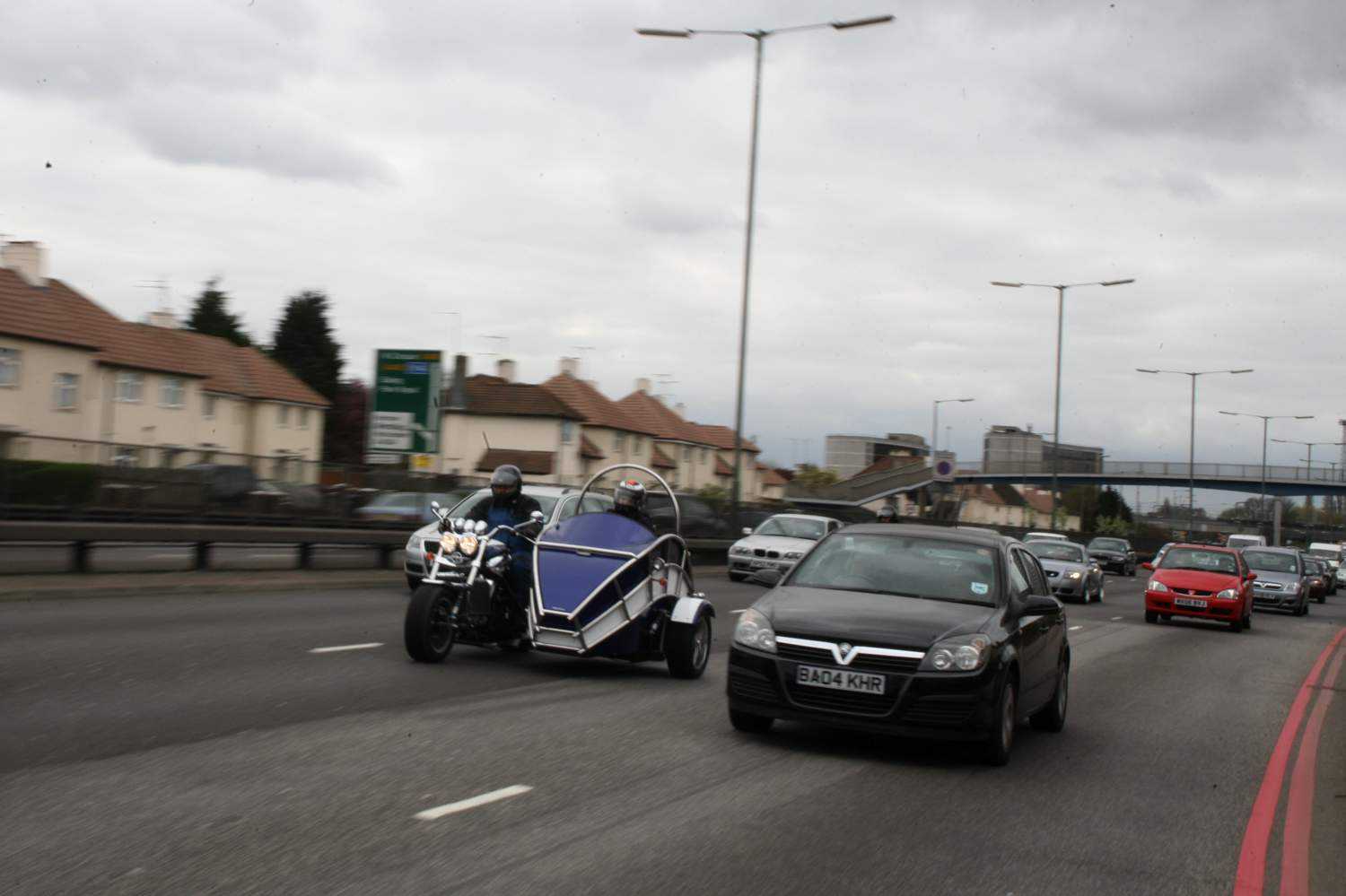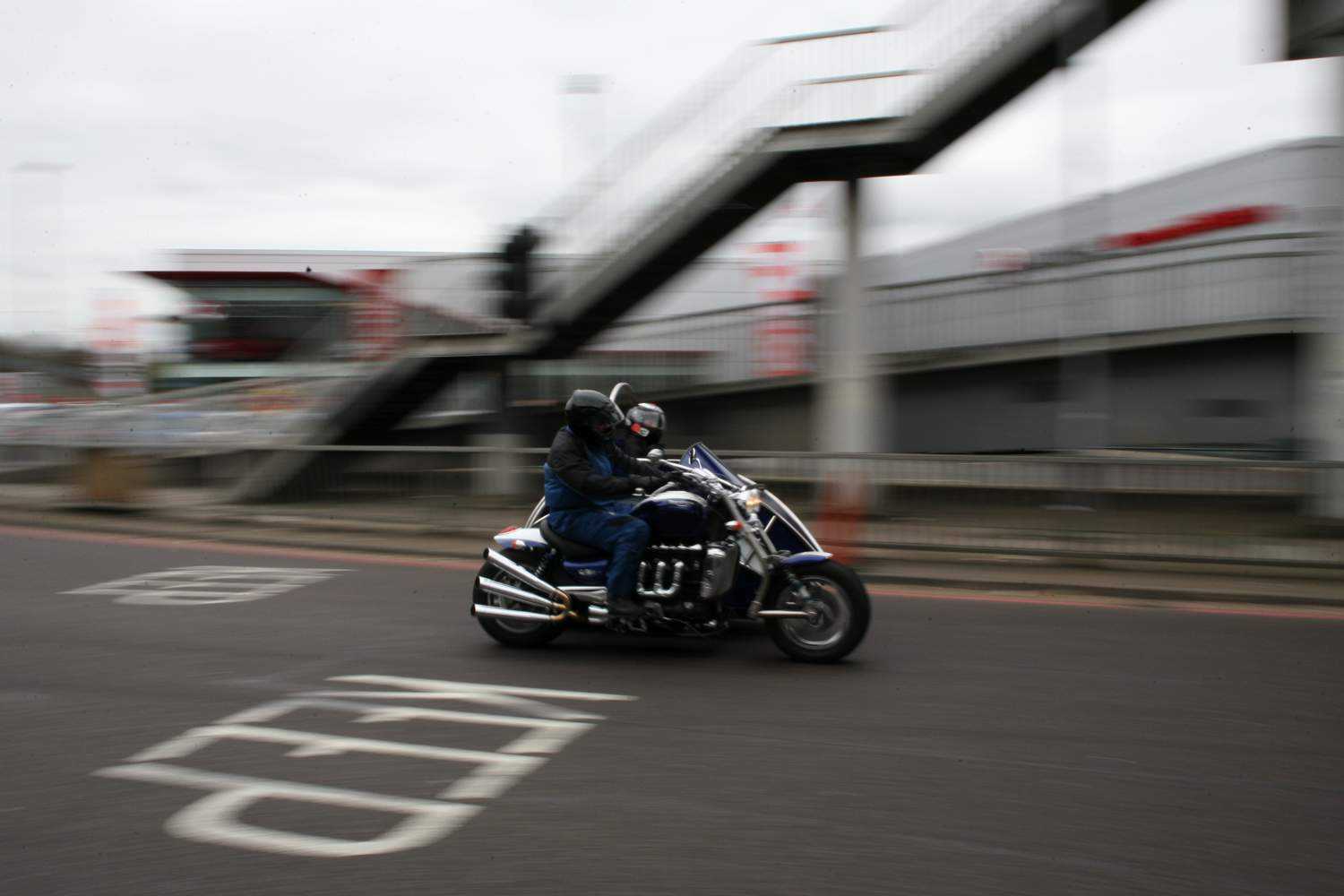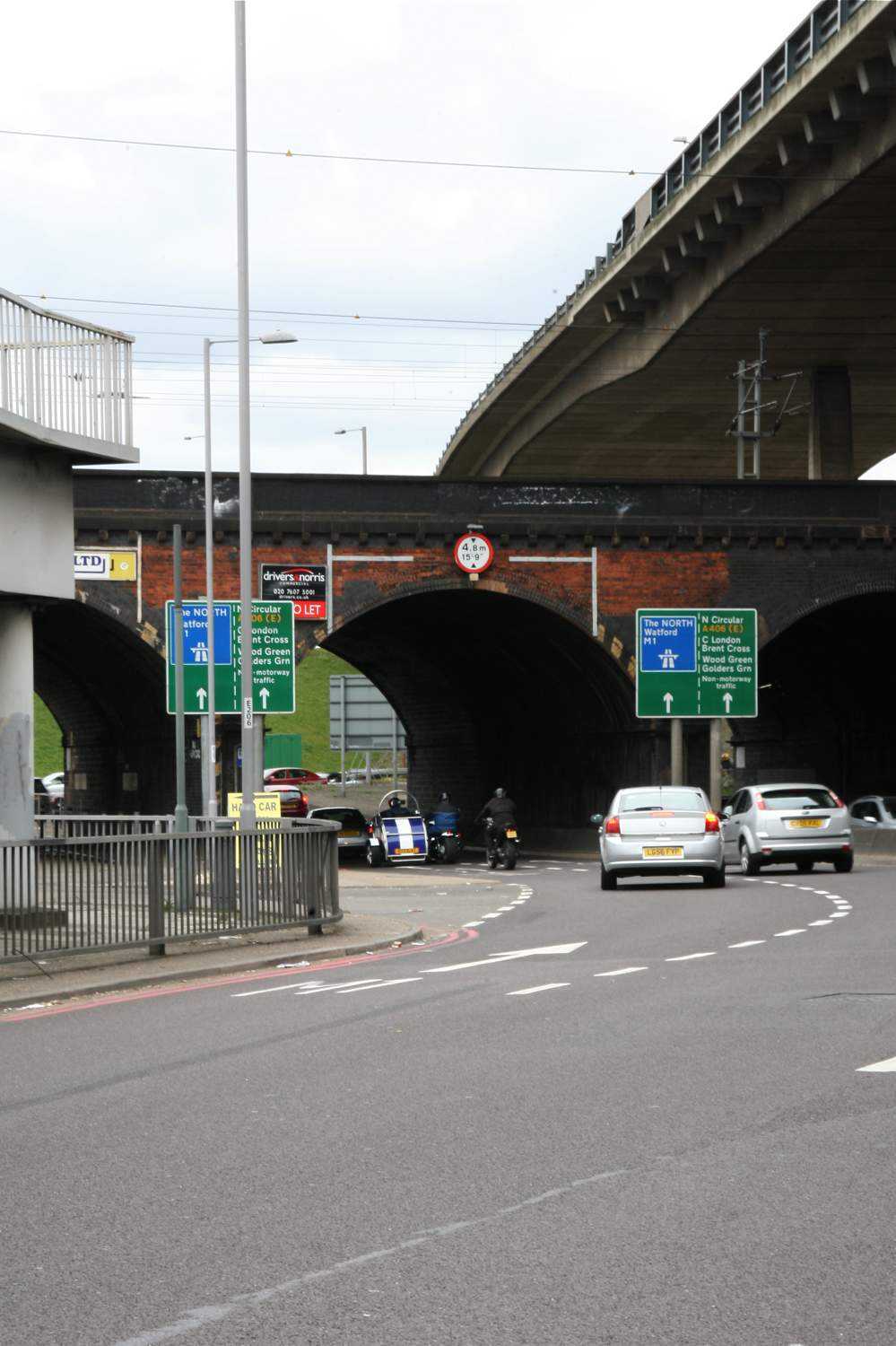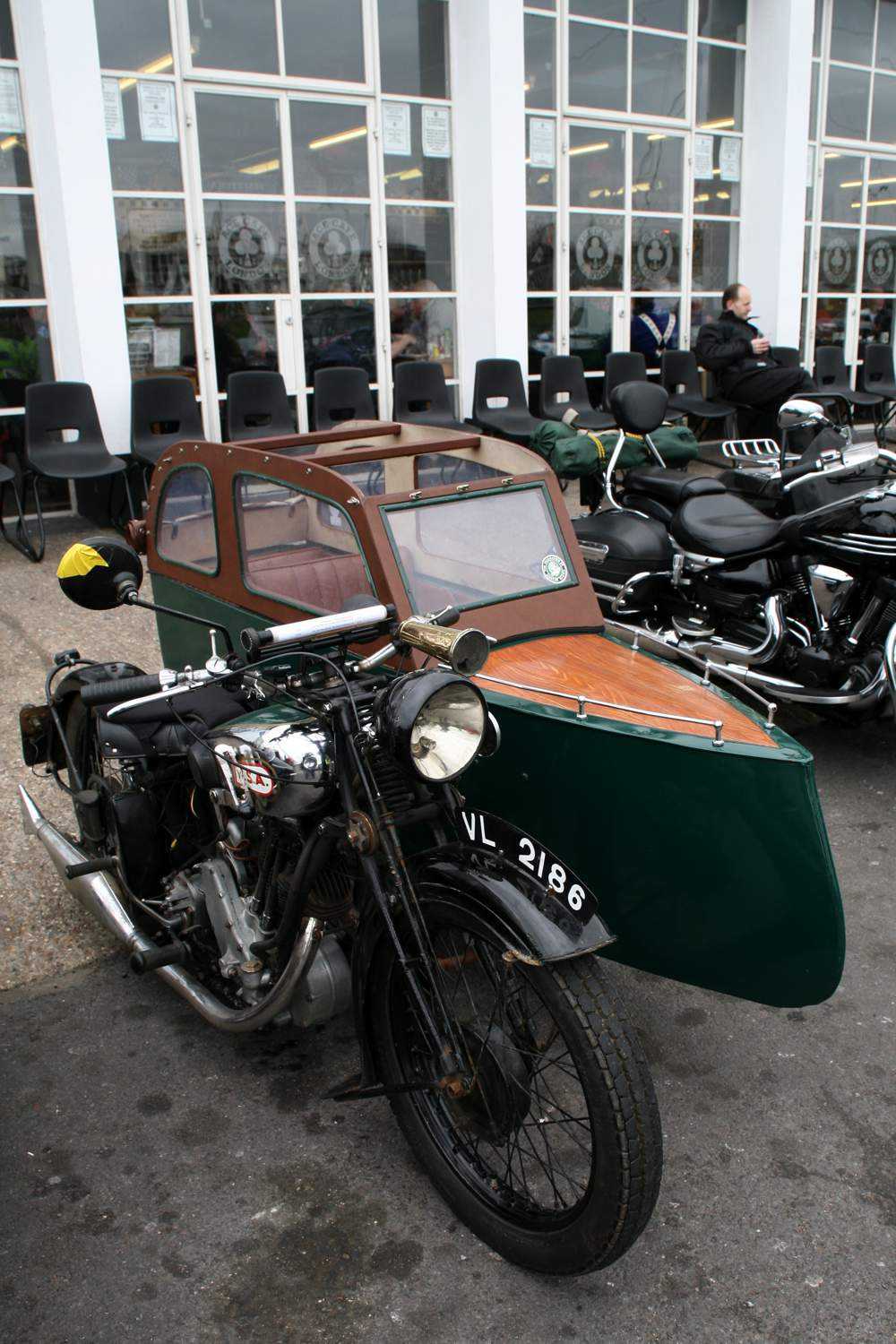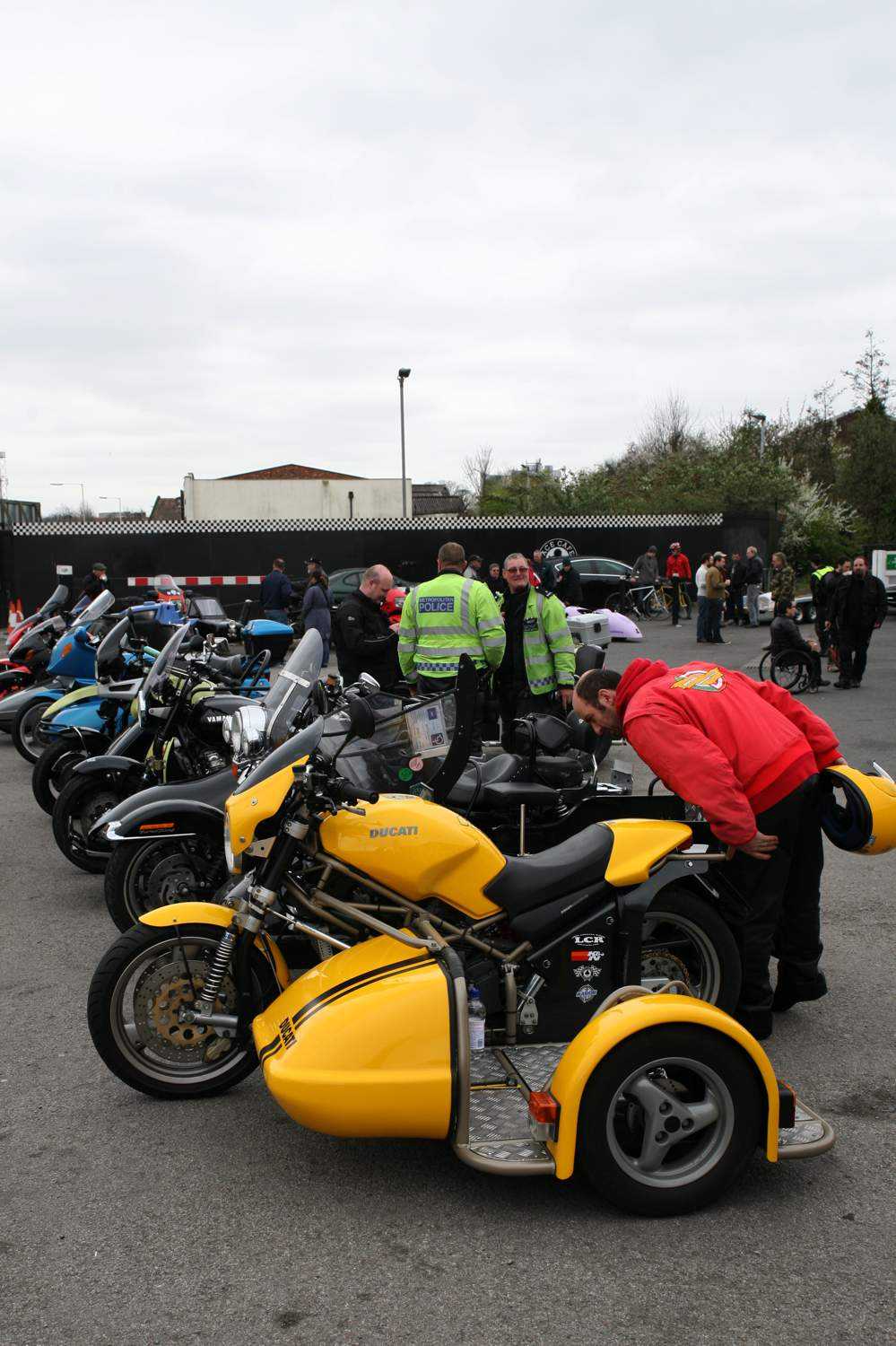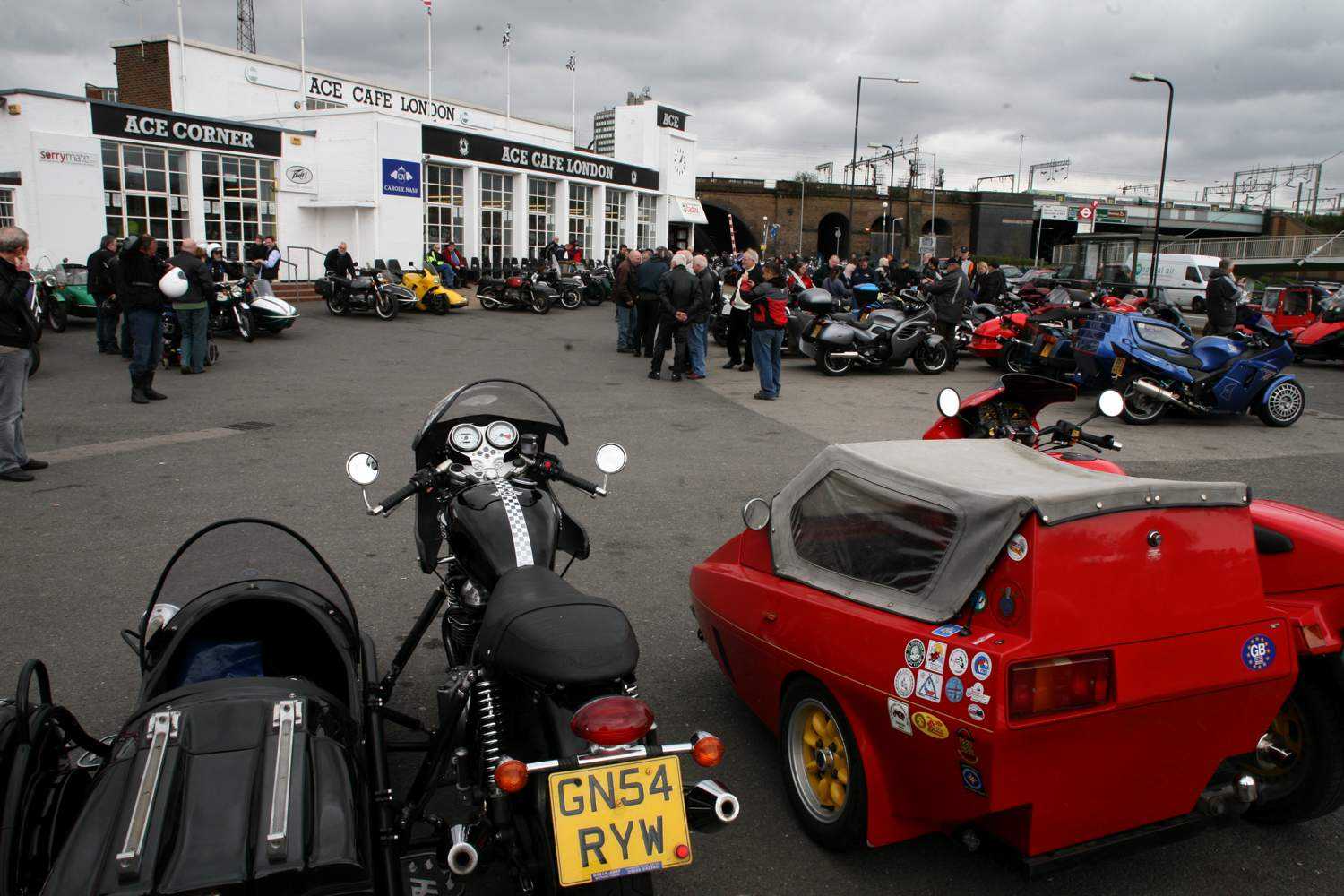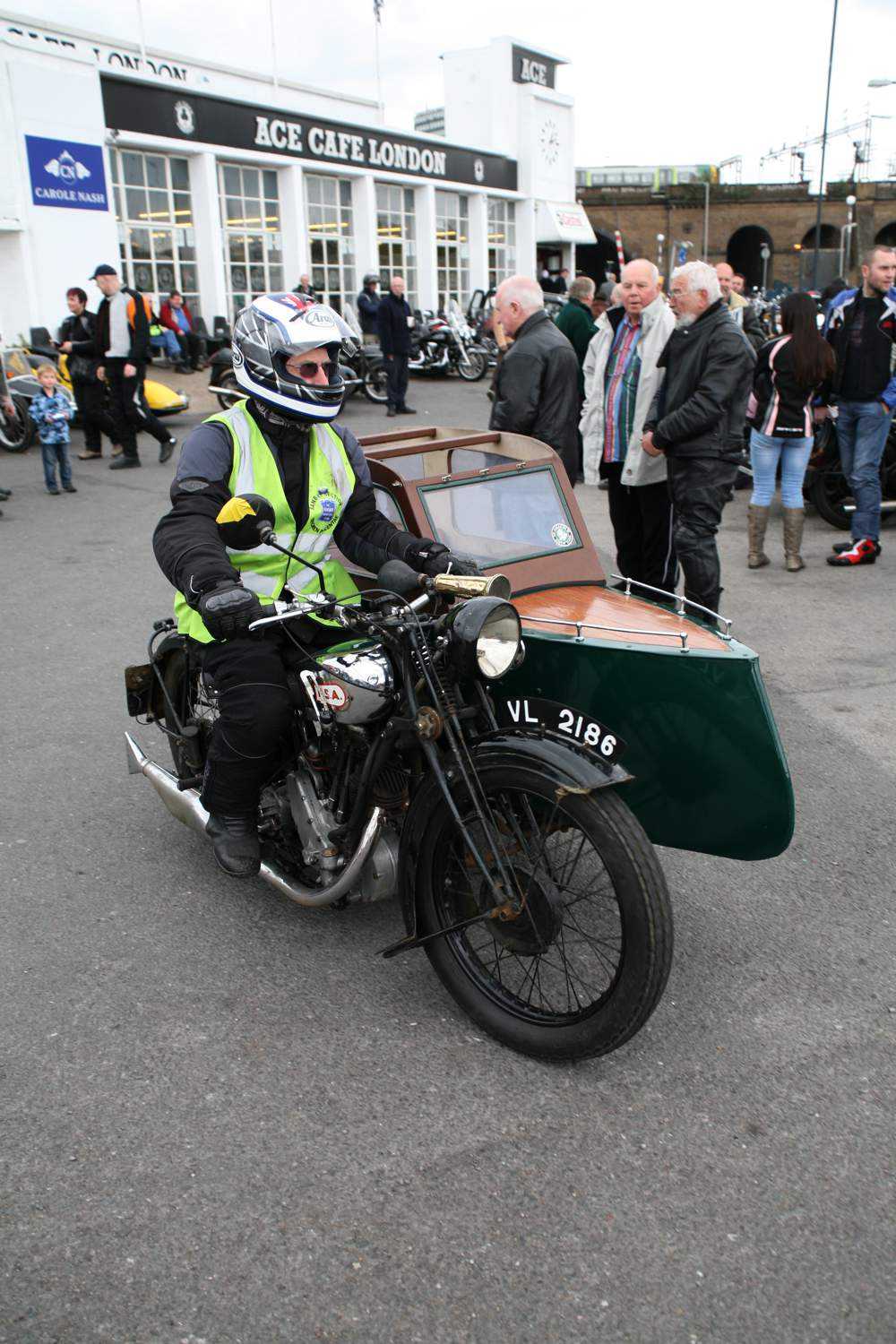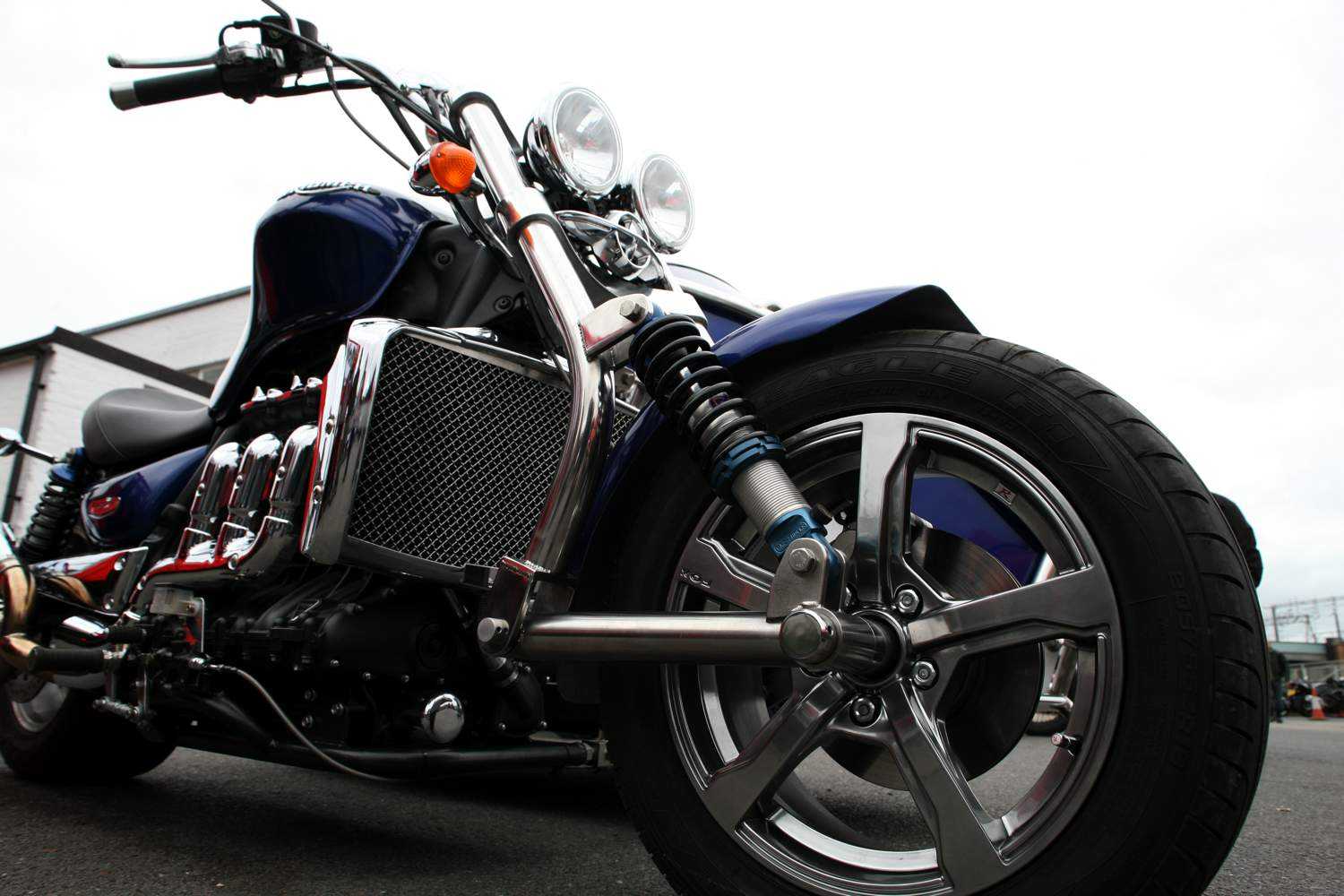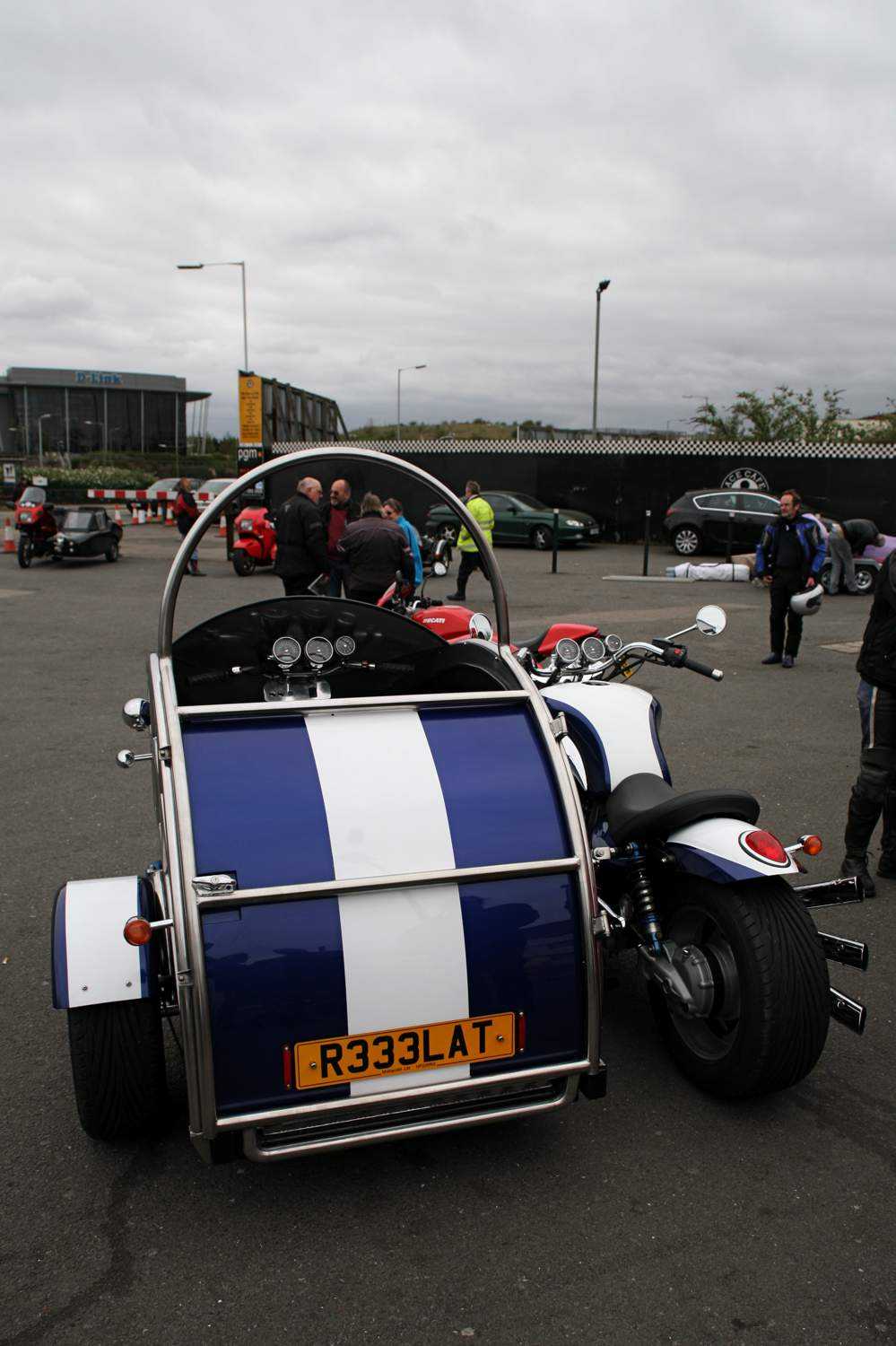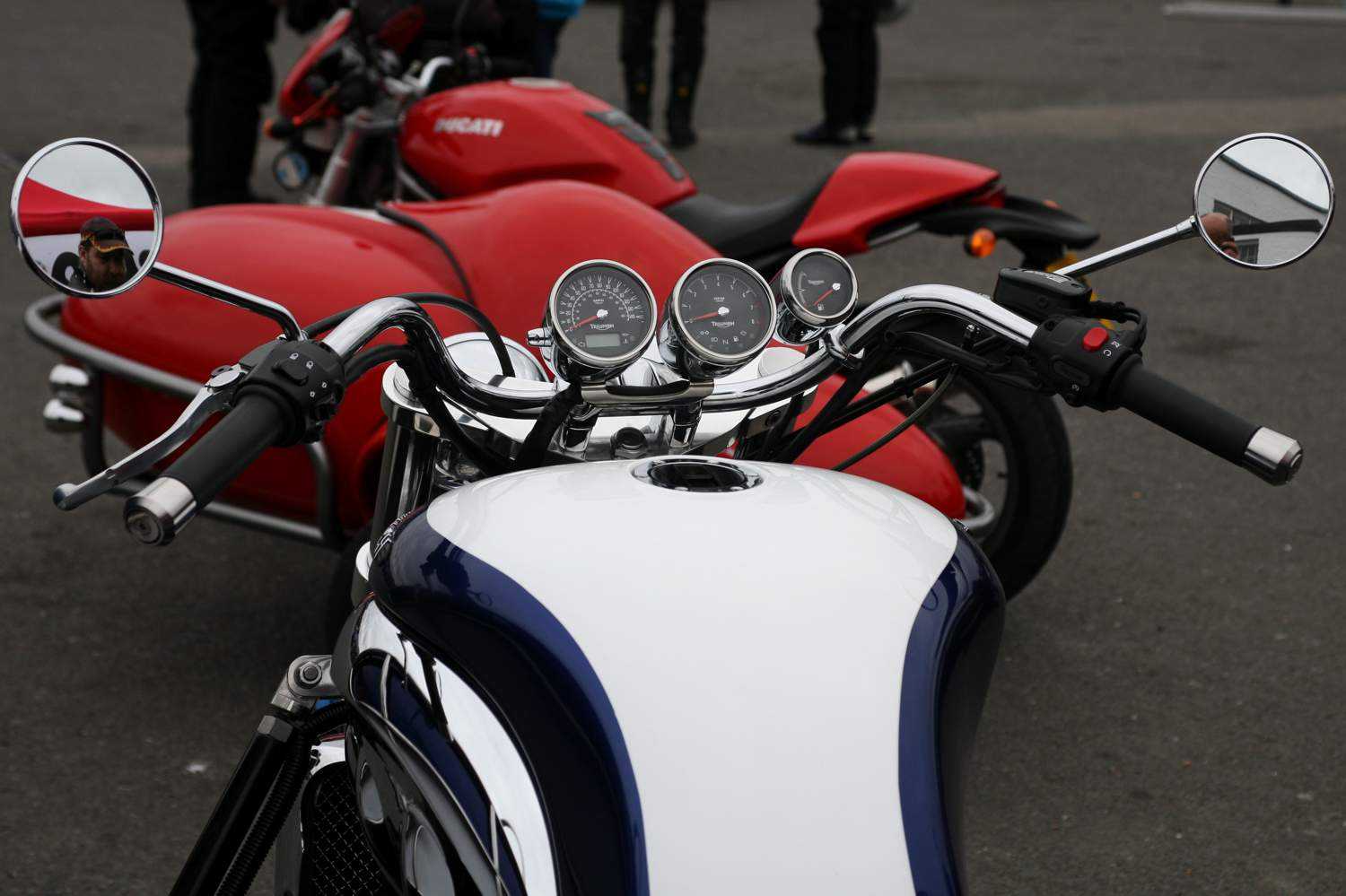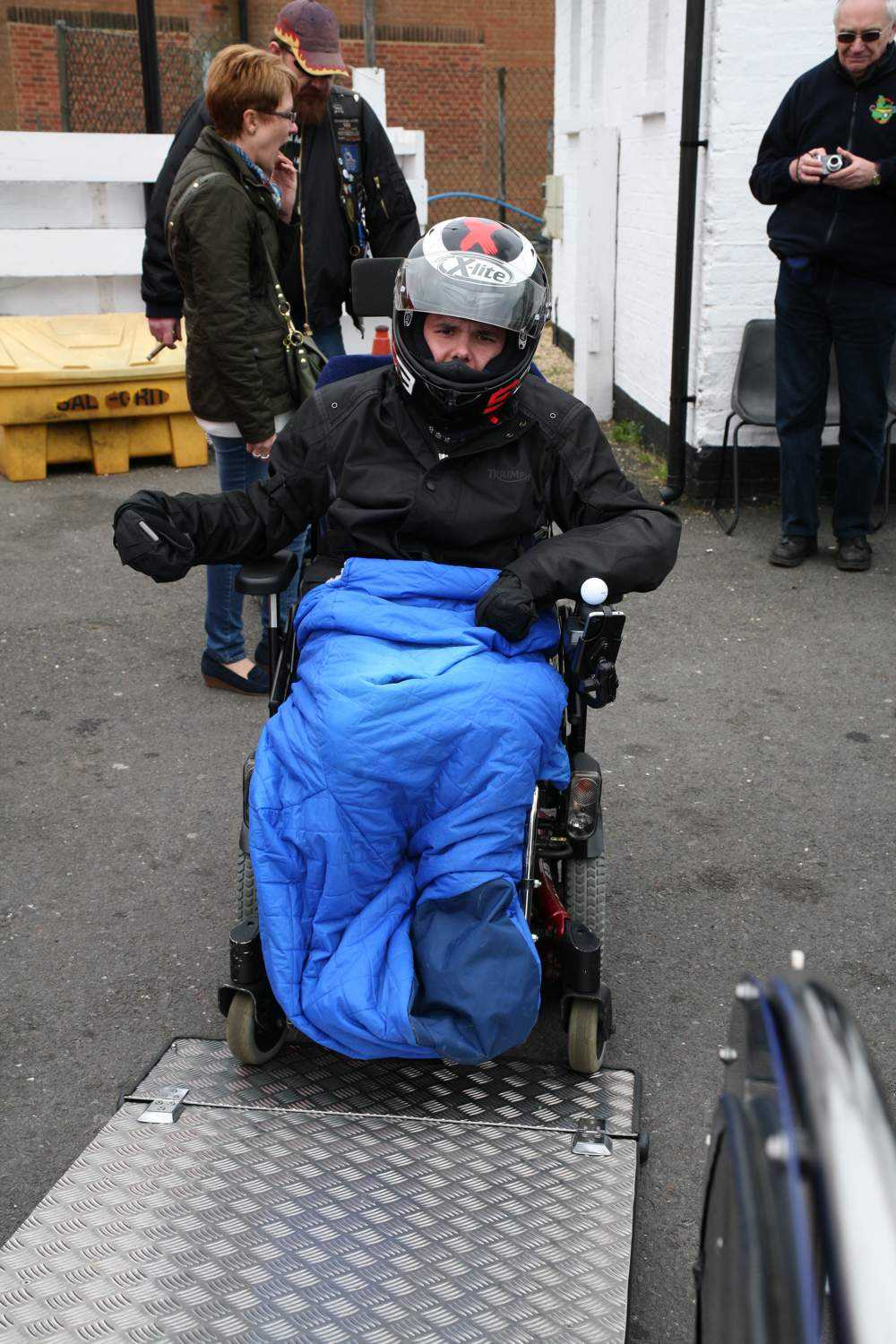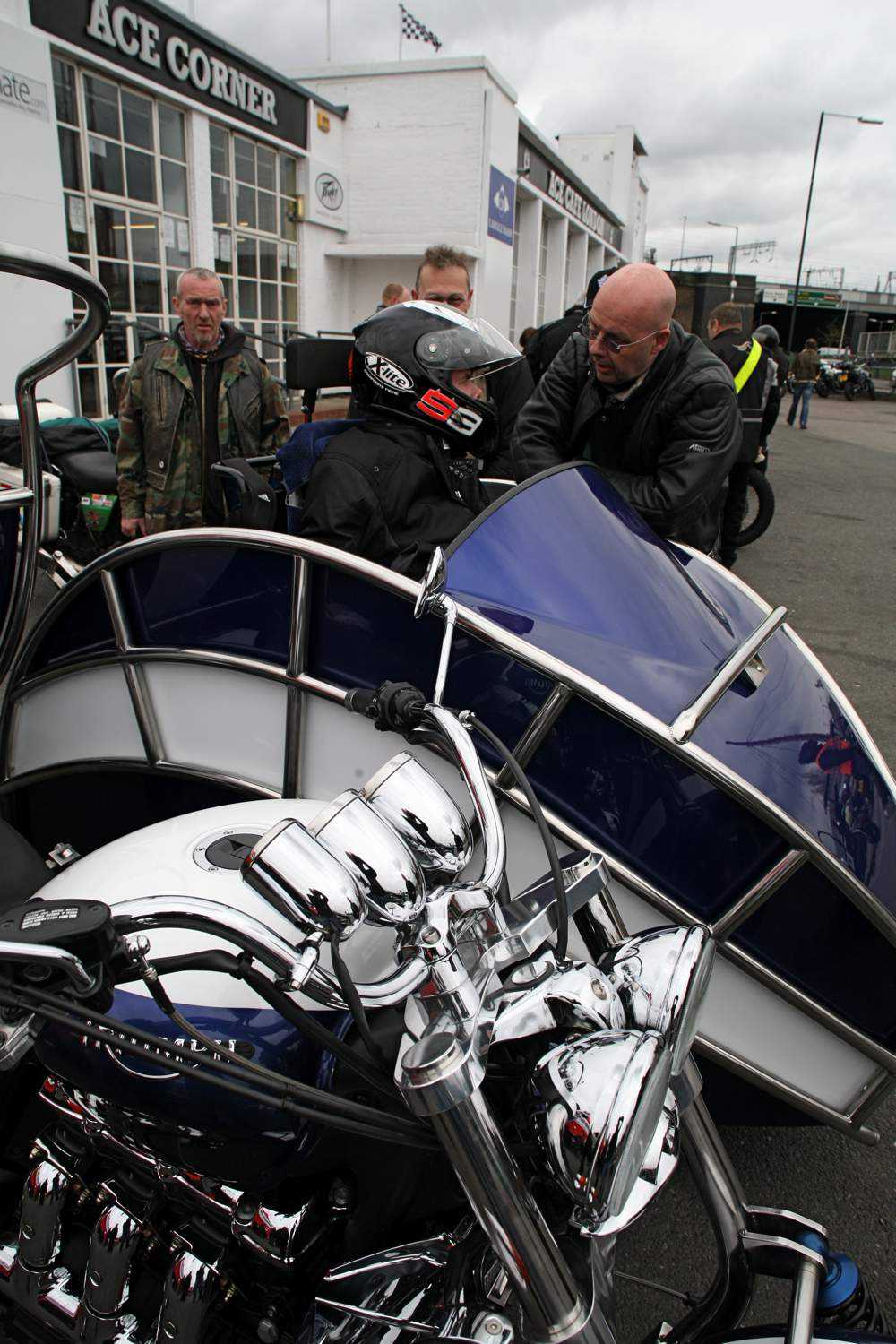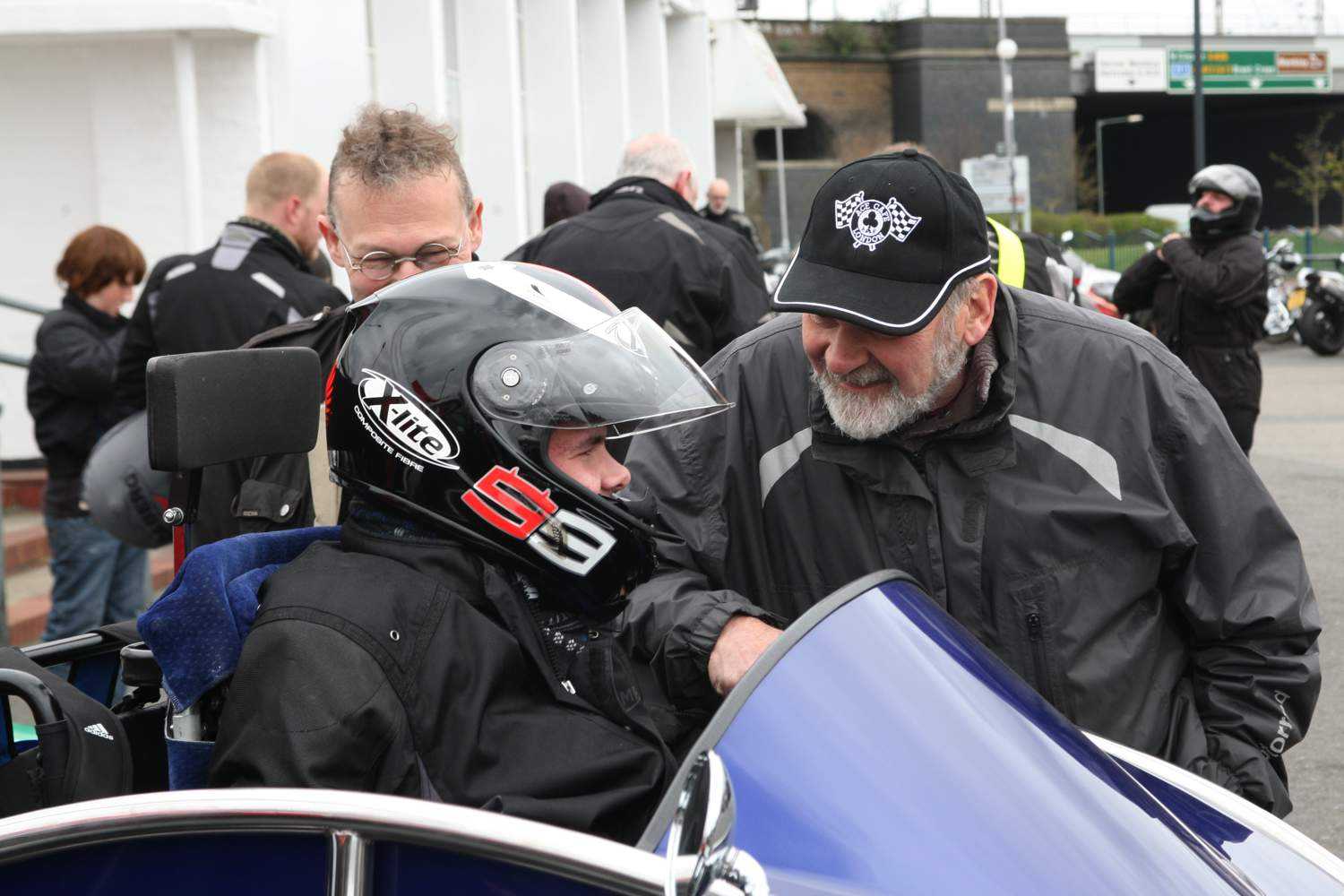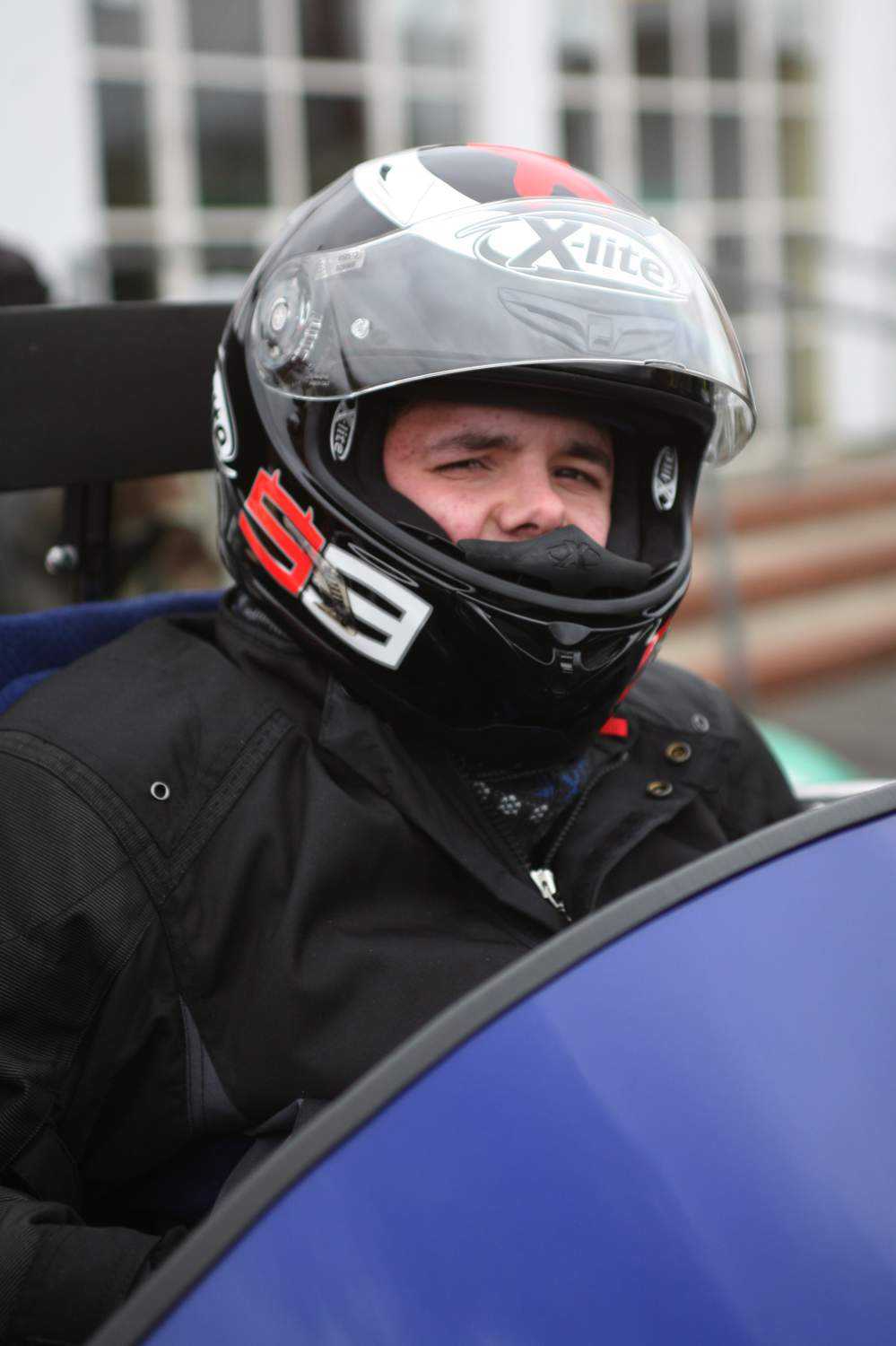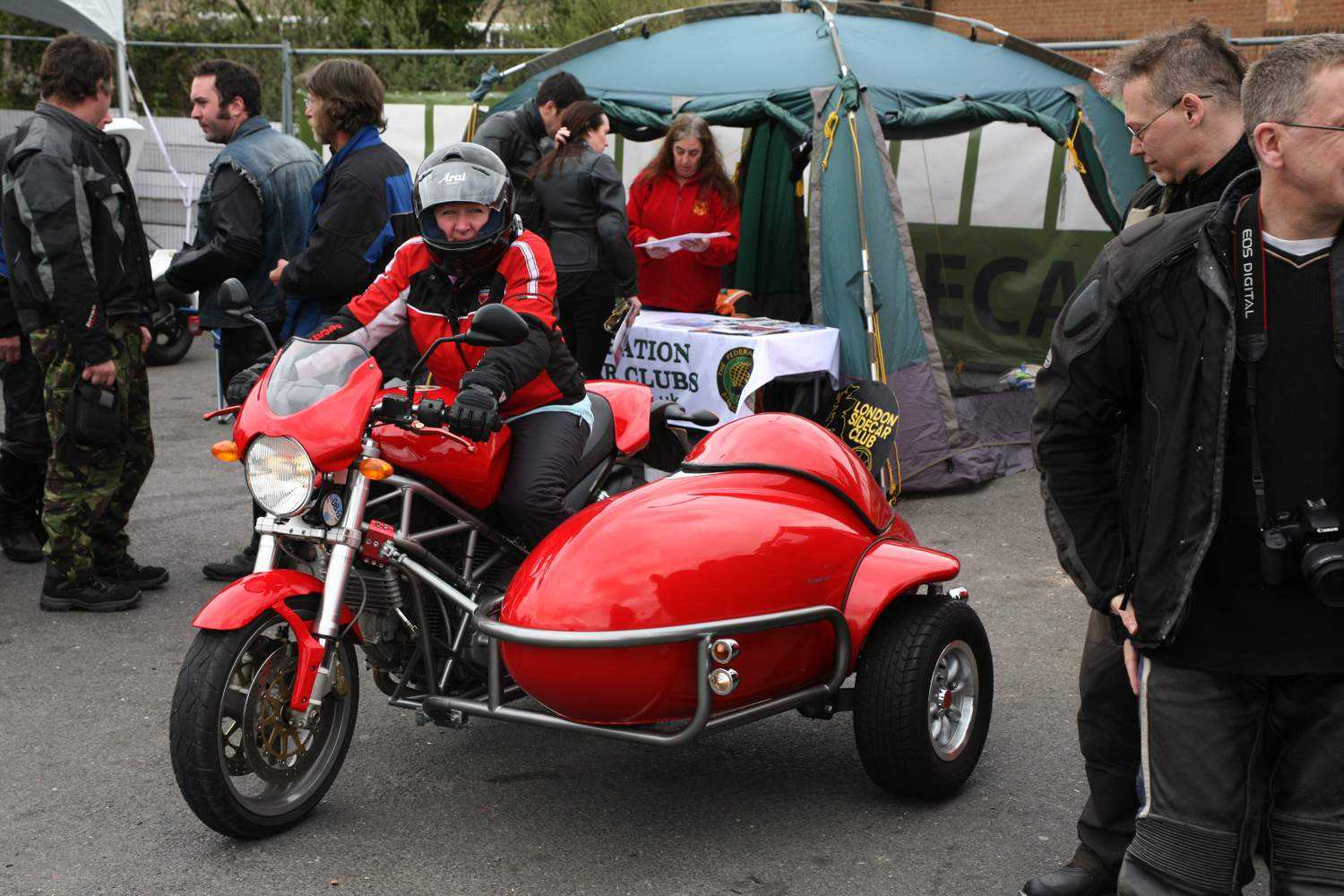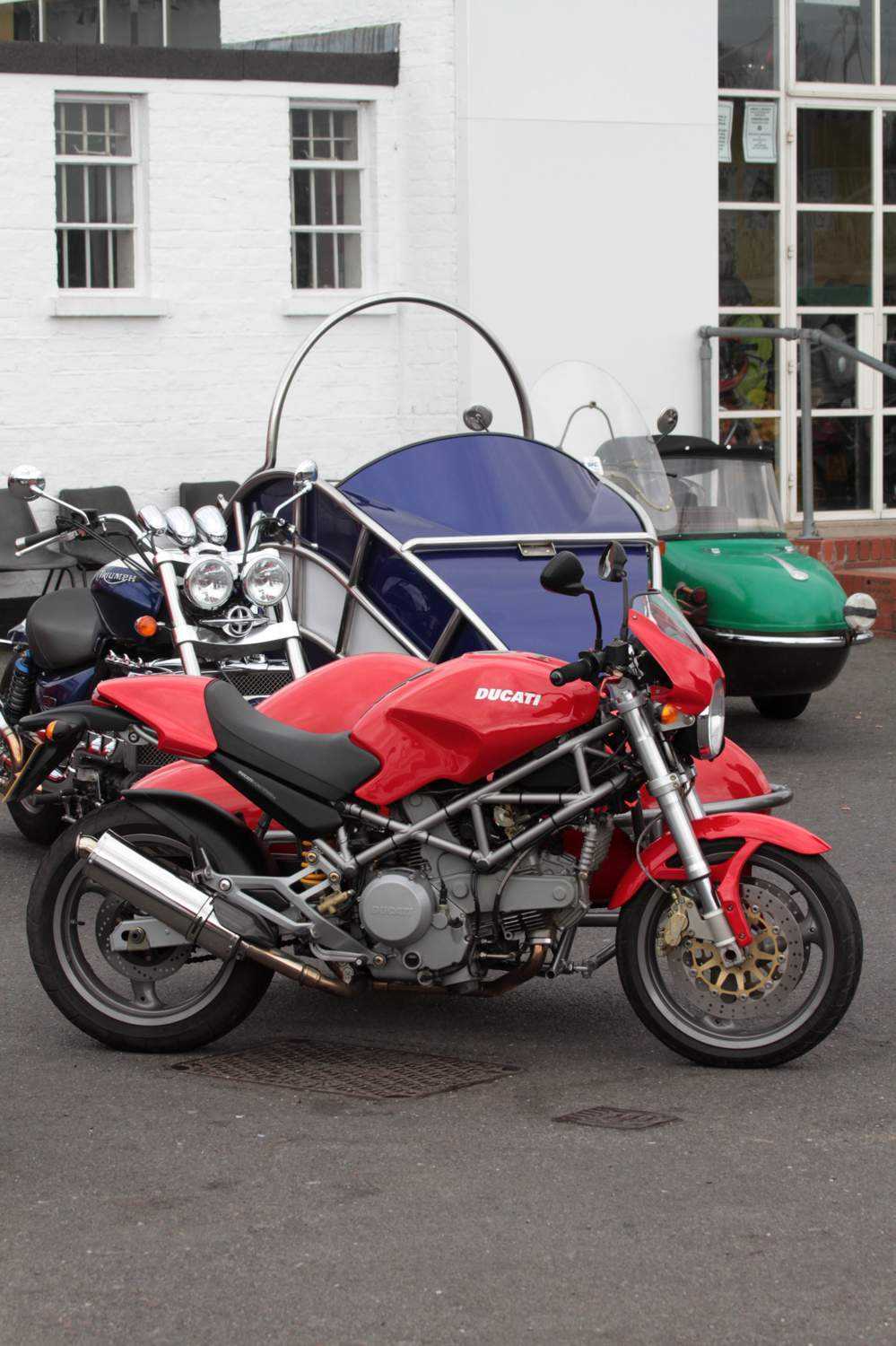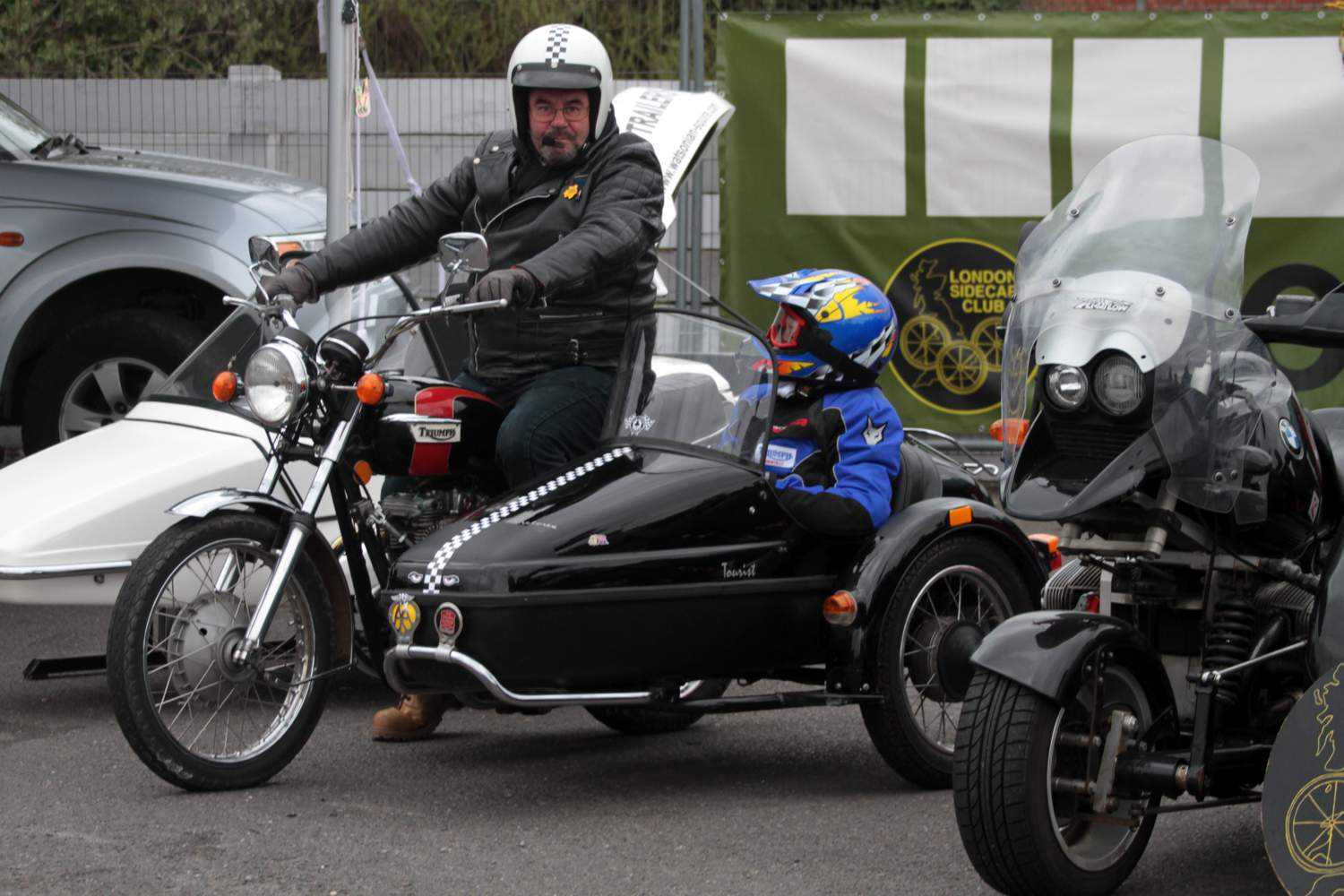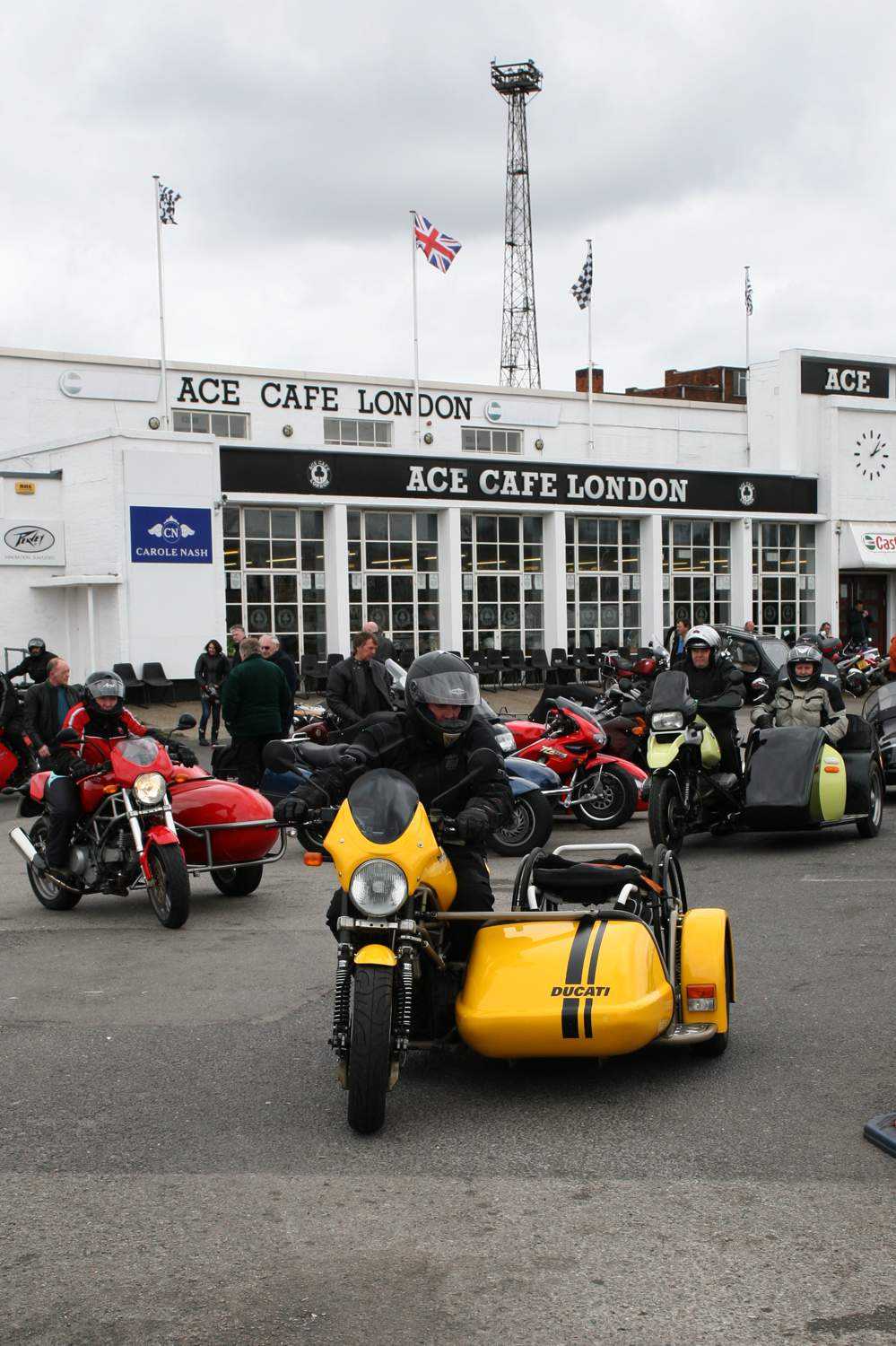 Watch a video of the handover here
Please follow and like us: