Honor Blackman, Actress, Motorcyclist, and Martial Artist, Dies aged 94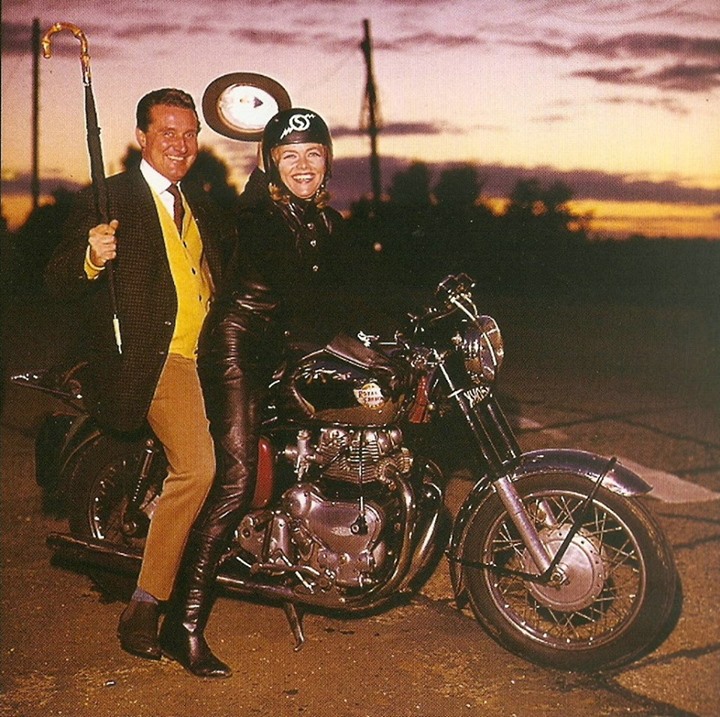 Honor Blackman 22 August 1925 ~ 6 April 2020
Probably best known for her earlier roles as Cathy Gale in The Avengers and Pussy Galore in Goldfinger, she had a long and distinguished career as an actress, appearing in everything from Columbo to Dr Who, with turns in The Upper Hand and Never the Twain. She also appeared on stage, although there her best known performance might be in her one-woman show, Word of Honor.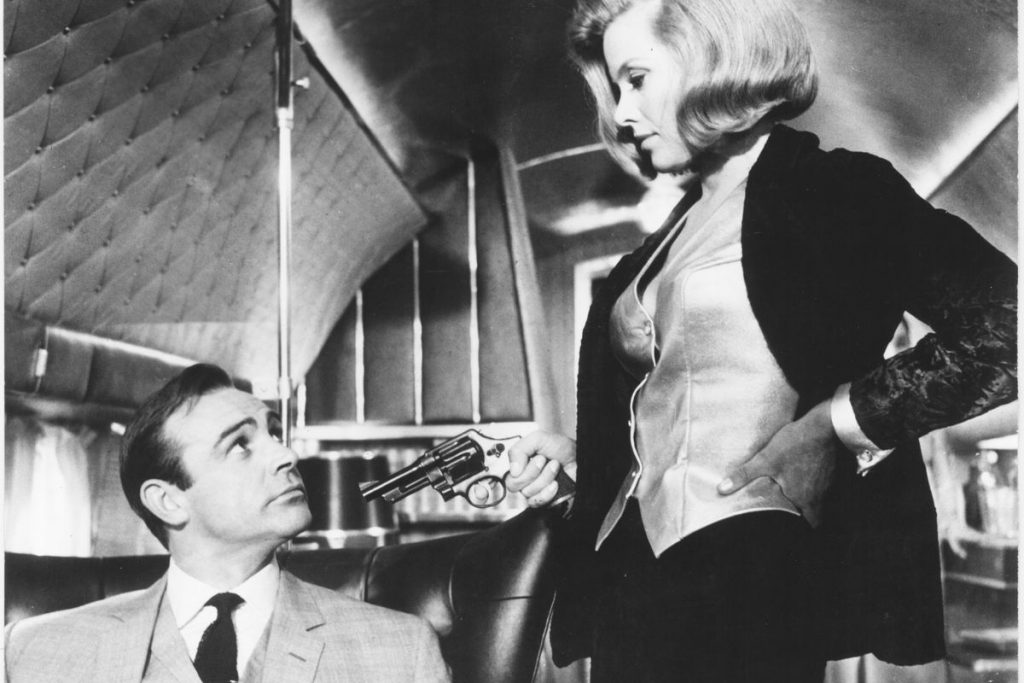 She was also a motorcyclist. During World War II, she worked at the Home Office as a dispatch rider and often rode to and from film and television shoots.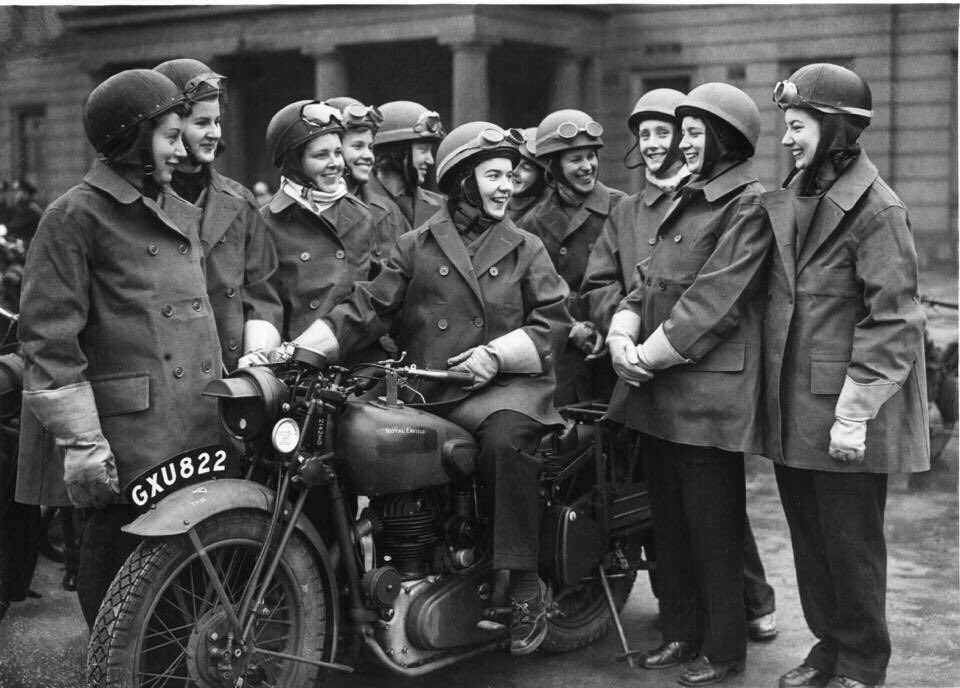 Another skill of hers proved useful during her stint in The Avengers before becoming iconic in Goldfinger: judo, which she studied at Joe and Doug Robinson's Budokwai dojo in London ultimately earning a brown belt.
According to Blackman, in a 2010 piece in The Express: "In one early episode the script said, 'Cathy reaches into her bag for her gun.' Now every woman knows, and probably every man knows, too, that if we reach into our handbags for some something, ten minutes later we find it. I would have been dead as a dodo. So I said, 'Couldn't I do one of those judo things? Because I'll never get my gun out in time'. It so happened that one of the other actors on set had done some judo training and he showed me a simple throw. I did it with such aplomb that it became a regular feature of the show."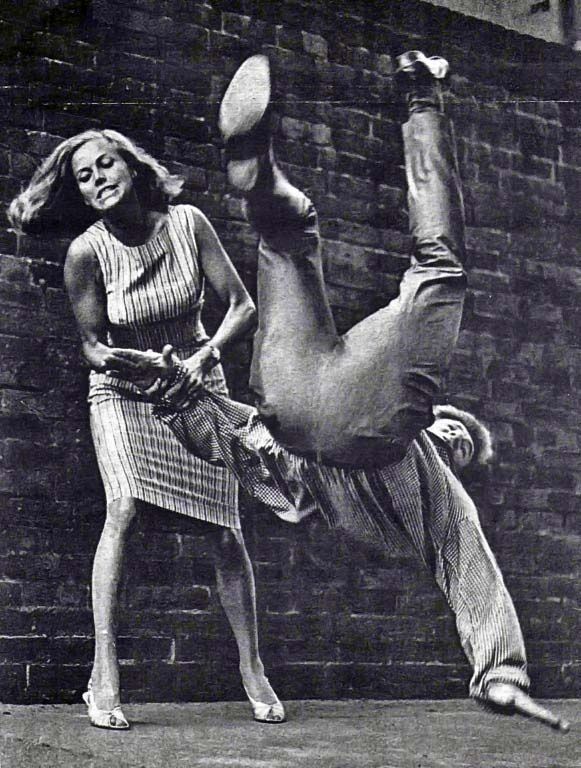 As did motorcycles, with several episodes of The Avengers featuring Blackman riding one, either in passing or as part of the plot.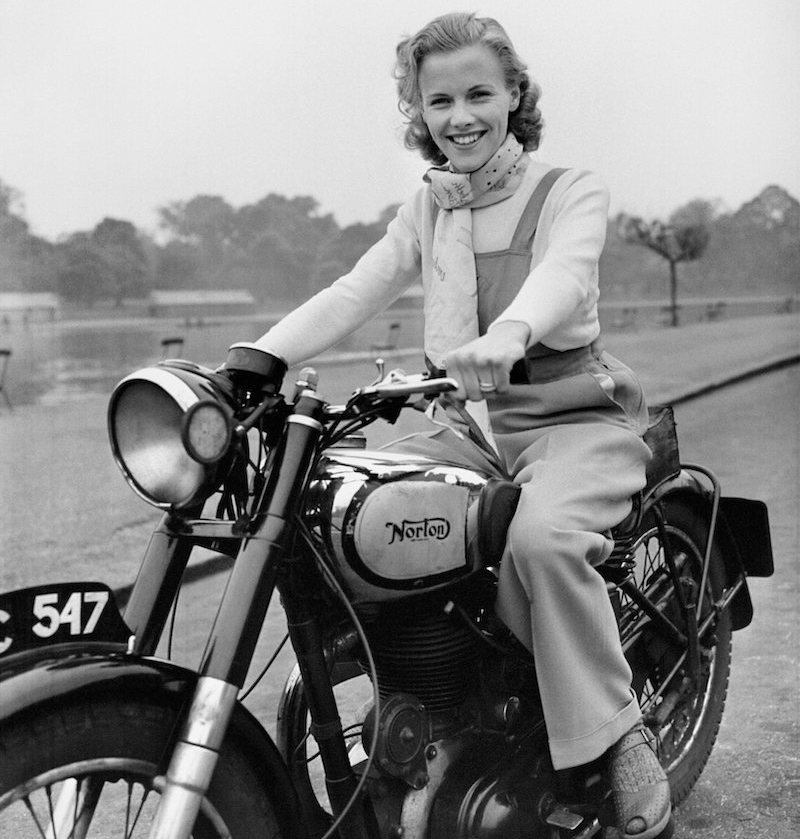 The year after Goldfinger came out, Blackman and the Robinsons produced Honor Blackman's Book of Self-Defence. Probably created to cash in on Blackman's celebrity, it sold well, mostly to women who liked to see a woman defend herself on the large and small screen and not have to be rescued by a man. She had become something of a role model. The book sold well enough to be published in the United States as well; where it remains a collector's item to this day.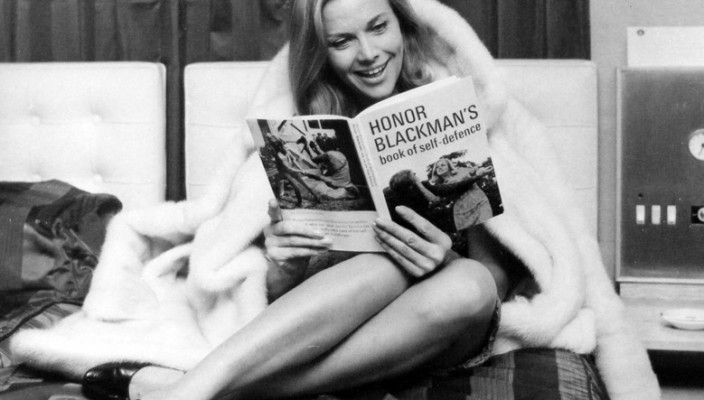 Blackman didn't just play Cathy Gale; she was Cathy Gale.
And none of us were immune.
Jonathan Boorstein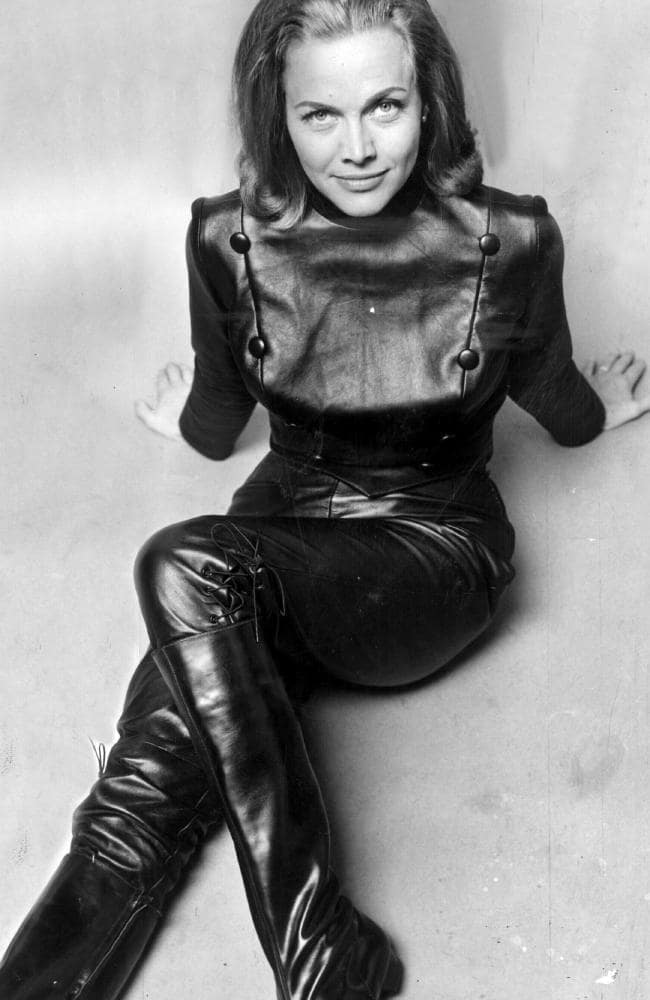 Please follow and like us: