Riders' Lives ~ Little Marta "Dynamite"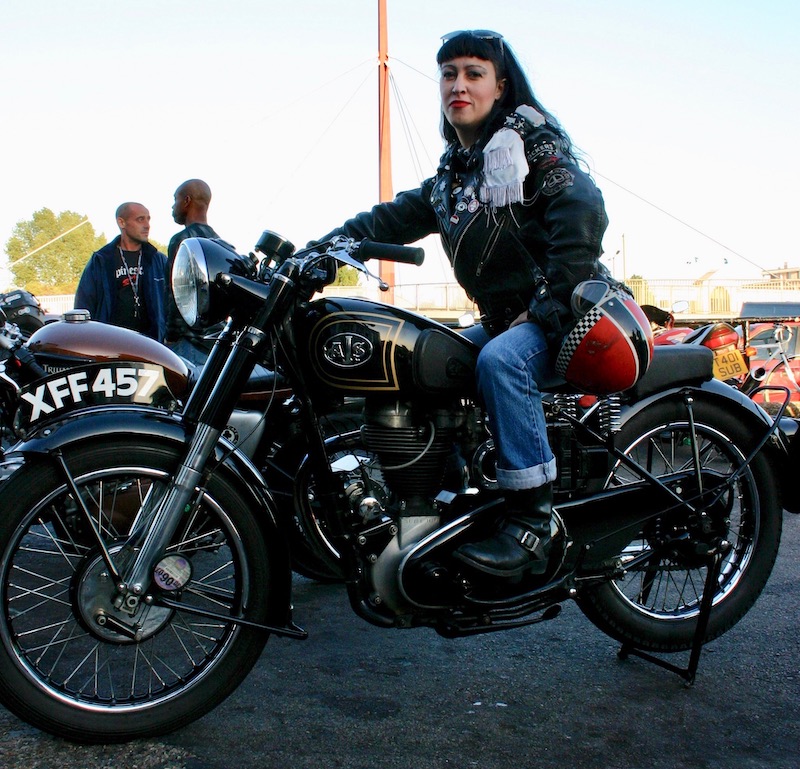 1. What was your first motorcycling experience?
In Ruby (Barcelona) at the Comancheros MC meeting, I was riding a '72 Triumph Bonneville and everyone was running away from me
2. What is your current bike?
1951 AJS Model 16 350 single
3. What bike would you most like to ride/own?
1955 BSA Goldstar, but I am quite happy with the AJS
4. What was your hairiest moment on a bike?
Once when I fell off
5. What was your most memorable ride?
From Poole in Dorset to Barcelona, crossing through France
6. What would be the ideal soundtrack to the above?
My Little Sister's Got A Motorbike / Crazy Cavan 'n' the Rhythm Rockers
7. What do you think is the best thing about motorcycling?
Rock 'n' Roll and Freedom
8. What do you think is the worst thing about motorcycling?
"NOTHING"
9. Name an improvement you'd like to see for the next generation?
Loads of rockin' people and pretty rockin' girls
10. How would you like to be remembered?
As Little Marta Dynamite, the rockin' lady who rides classic British Bikes
Please follow and like us: