Riders' Lives ~ David Vanian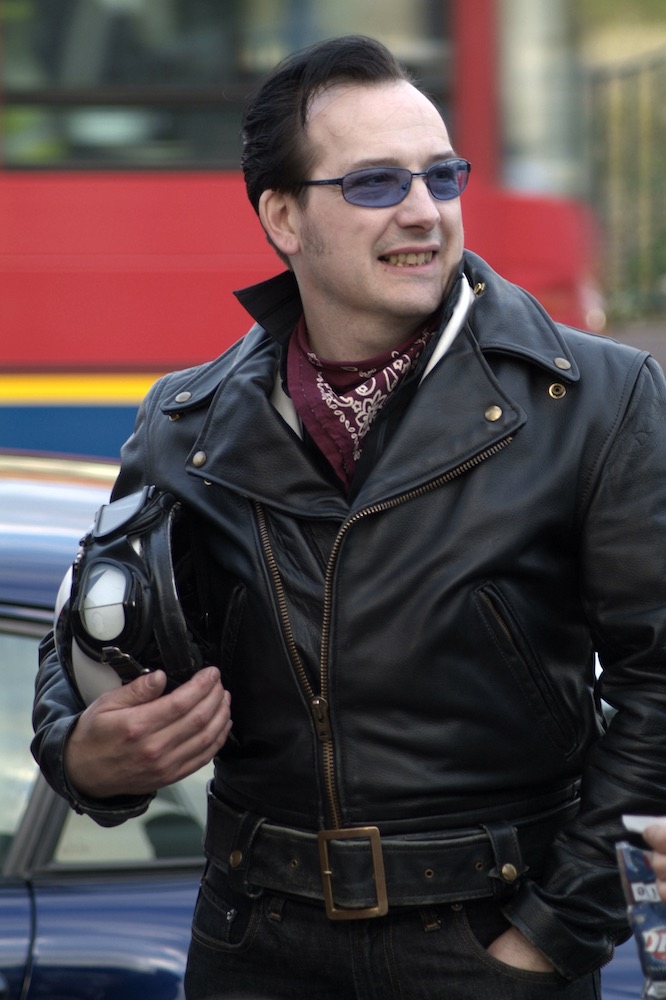 1. What was your first motorcycling experience?
In my mothers womb whilst she was riding pillion on my Fathers 650 BSA
2. What is your current bike?
1942 Harley Davidson 750 flathead
3. What bike would you most like to ride/own?
Brough Superior SS100
4. What was your hairiest moment on a bike?
Don't want to jinx it but I've been pretty lucky so far
5. What was your most memorable ride?
Riding with my then girlfriend on a 1968 Triumph Daytona one balmy night along the embankment or Holland at the oldtimers in a convoy of a couple of hundred Harleys and Indians all from the thirties and forties
6. What would be the ideal soundtrack to the above?
The jazzy soundtrack from The Wild One or a little bit of swing music and a little Gene Vincent, Elvis etc…
7. What do you think is the best thing about motorcycling?
Closest thing to flying without leaving the ground
8. What do you think is the worst thing about motorcycling?
The cost and the availability of old parts
9. Name an improvement you'd like to see for the next generation?
Less cars!
10. How would you like to be remembered?
As a regular Guy
Please follow and like us: