Riders' Lives ~ Maria Costello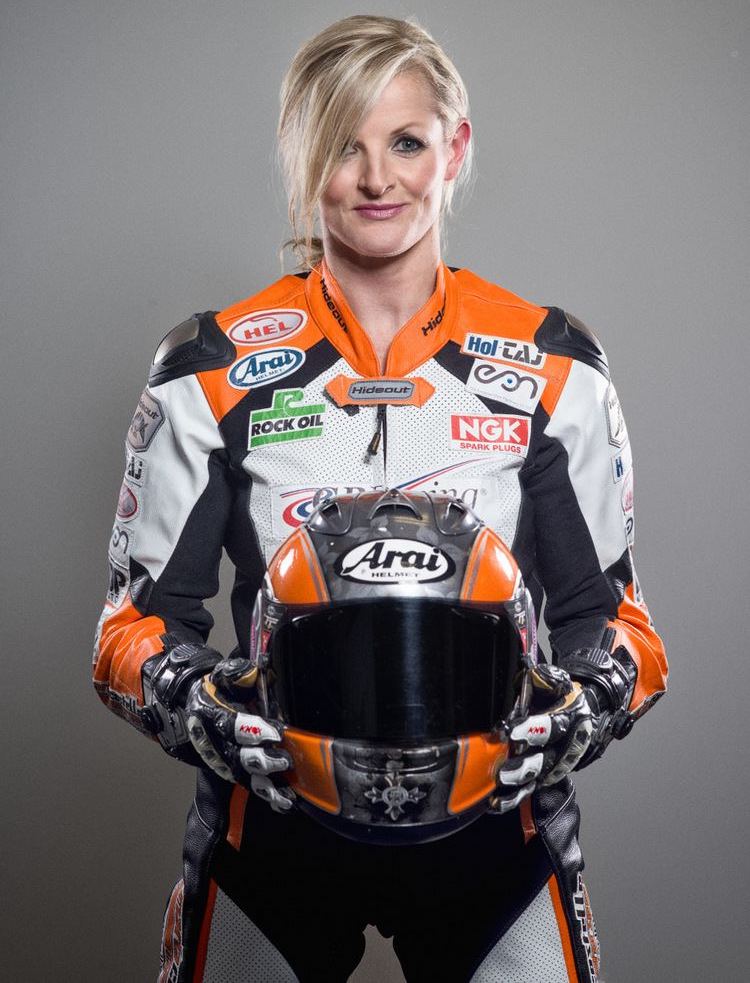 1. What was your first motorcycling experience?
At 16 (I think) I got a Honda Melody so that I could get to work, I was training as a veterinary nurse
2. What is your current bike?
I own a BERING Honda CBR600RR race bike
3. What bike would you most like to ride/own?
This is an endless list, I love riding motorcycles and I'll try anything. I wouldn't mind a spin on Rossi's or any of the Moto GP bikes, the Norton Hizzy won on at the TT, the RLR Motorsports tuned RVF400 that I finished third on last year at the Manx (and it's up for sale), I could go on forever…
4. Hairiest moment on a bike?
Probably my most recent crash at the Manx GP. I came off at Kepple Gate and there is no run off so I ended up doing a bit of landscaping before coming to rest on top of the bank
5. What was your most memorable ride?
Becoming the fastest woman to lap the TT course (Suzuki GSXR 750 K2) is so vivid because it was a silver lining to a black cloud moment. I was black flagged on my second lap of the race but my standing start lap was enough to give me the record (I had a broken collarbone at the time too!) My podium finish last year just beats that as standing on the podium on the IoM is second to none. I made history by becoming the first woman ever in the history of the TT or Manx to finish in the top three
6. What would be the ideal soundtrack to the above?
Hotel California – for sentimental reasons
7. What do you think is the best thing about motorcycling?
Speed and freedom
8. What do you think is the worst thing about motorcycling?
Nothing really, even broken bones heal!
9. Name an improvement you'd like to see for the next generation?
Air bags incorporated in leathers to prevent breaking collarbones in crashes
10. How would you like to be remembered?
A smiler who wasn't a bad bike racer — for a girl
Please follow and like us: