I've been married three times (yeah I know!) and I've got to say when it comes to father-in-laws, it's been very much a case of third time lucky!*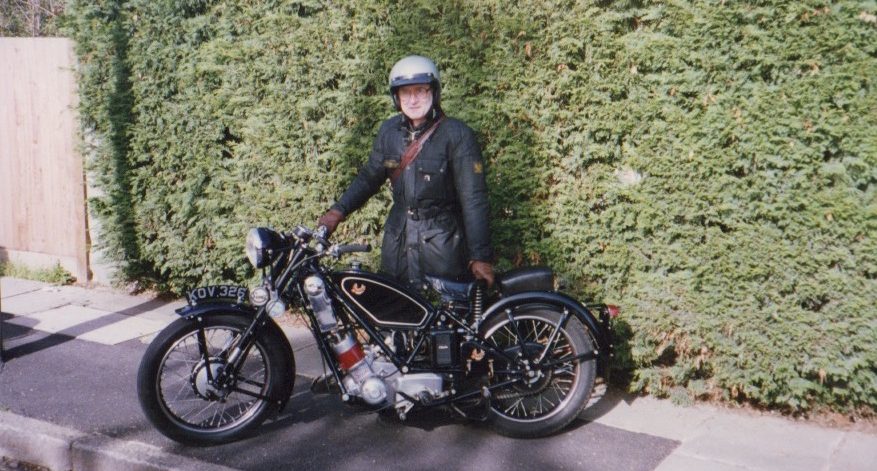 The first one enjoyed a drink and whenever he'd had a skinful, he'd end up demanding to know what I was doing with his daughter while he rolled up his sleeves and suggested I should put up my dukes! The next one couldn't stand the idea of his baby girl riding around on the back of a motorbike – even though, or perhaps because he commuted into the centre of London daily on a C70 – particularly one ridden by a flash courier!
Consequently the first time I met Brian, I was relieved to discover that not only was he a lovely friendly chap who wasn't about to tell me what I should do with his daughter, but he had also been a keen motorcyclist ever since he was in his teens over seven decades ago – and best of all as a commercial photographer he had an amazing archive of pictures!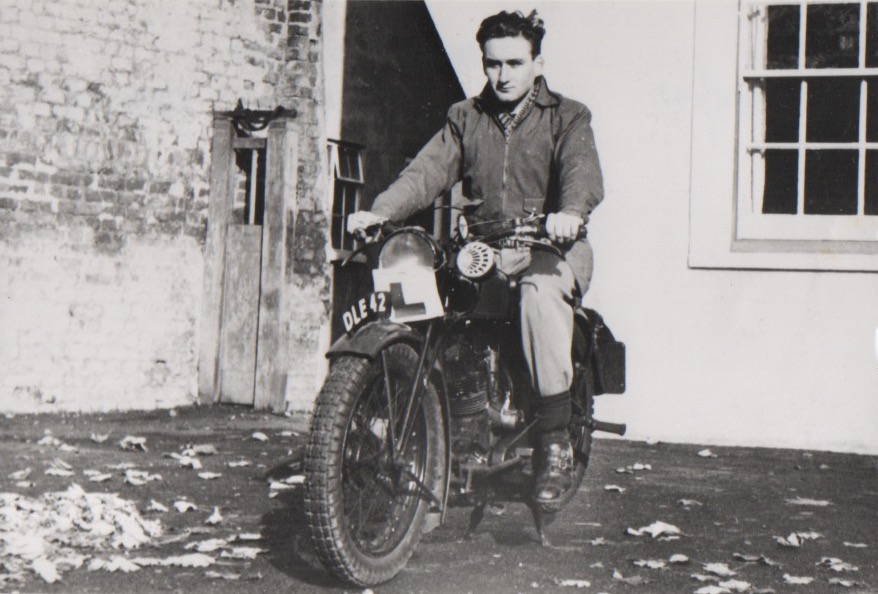 Brian was born ninety years ago today, which means he was going on fifteen by the time the Second World War came to an end and he'd reached the grand old age of 17 in 1948 – which left him perfectly placed to enjoy the post war motorcycling boom!
He's still as sharp new Stanley blade (i.e. a sarcastic old git!), so it's always interesting to hear his stories of adventures both at home and on the continent; back when today's collectors' classics from the '20s and '30s, were nothing more than workaday, cheap old heaps! It was only the bravest and most optimistic of young men who'd attempt to ride those old scrappers all the way to the seaside, let alone across France and Germany; but ride them they did and consequently they collected fantastic memories, along with innumerable tales of botching, mending and making do to get home again.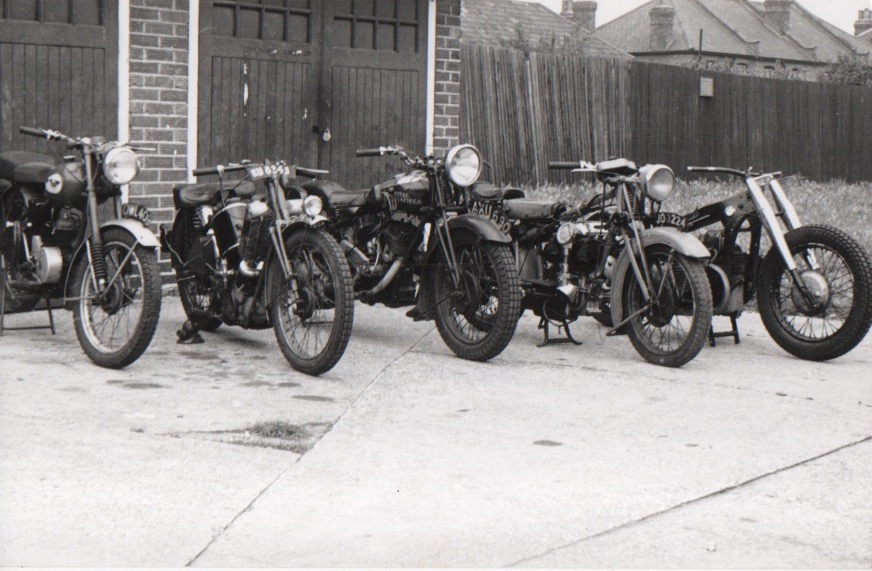 Like so many youthful riders, Brian settled for four-wheeled practicality and respectability when his family came along; but then in common with a whole load of others, he returned to his first love once they'd flown the coup and began to fill his garage with the bikes he'd ridden or simply lusted after first time around.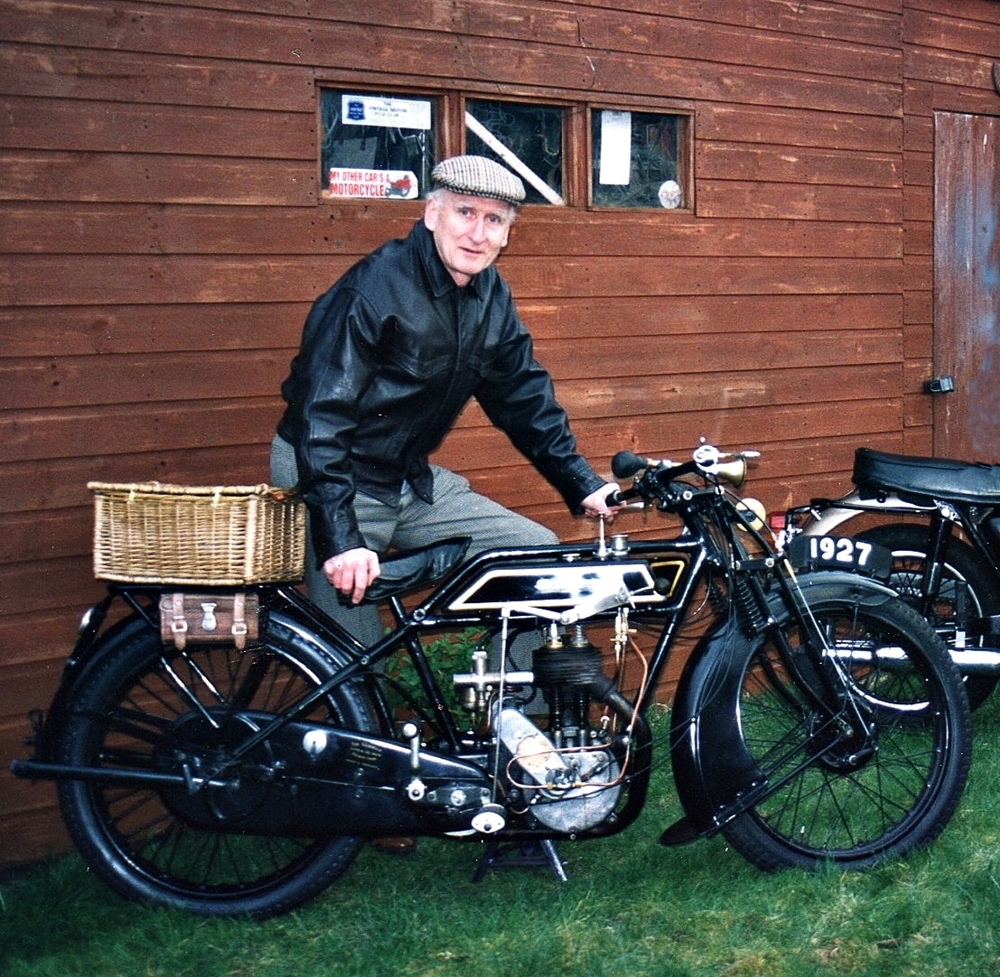 He vowed that he'd ride until he was 80 but he ended up turning it in aged 70 and then sold his collection on little by little with his 1920s Sunbeam being the last to go shortly before I met him in 2010. I hope he enjoys this little 90th birthday tribute to him and his bikes!
Dave Gurman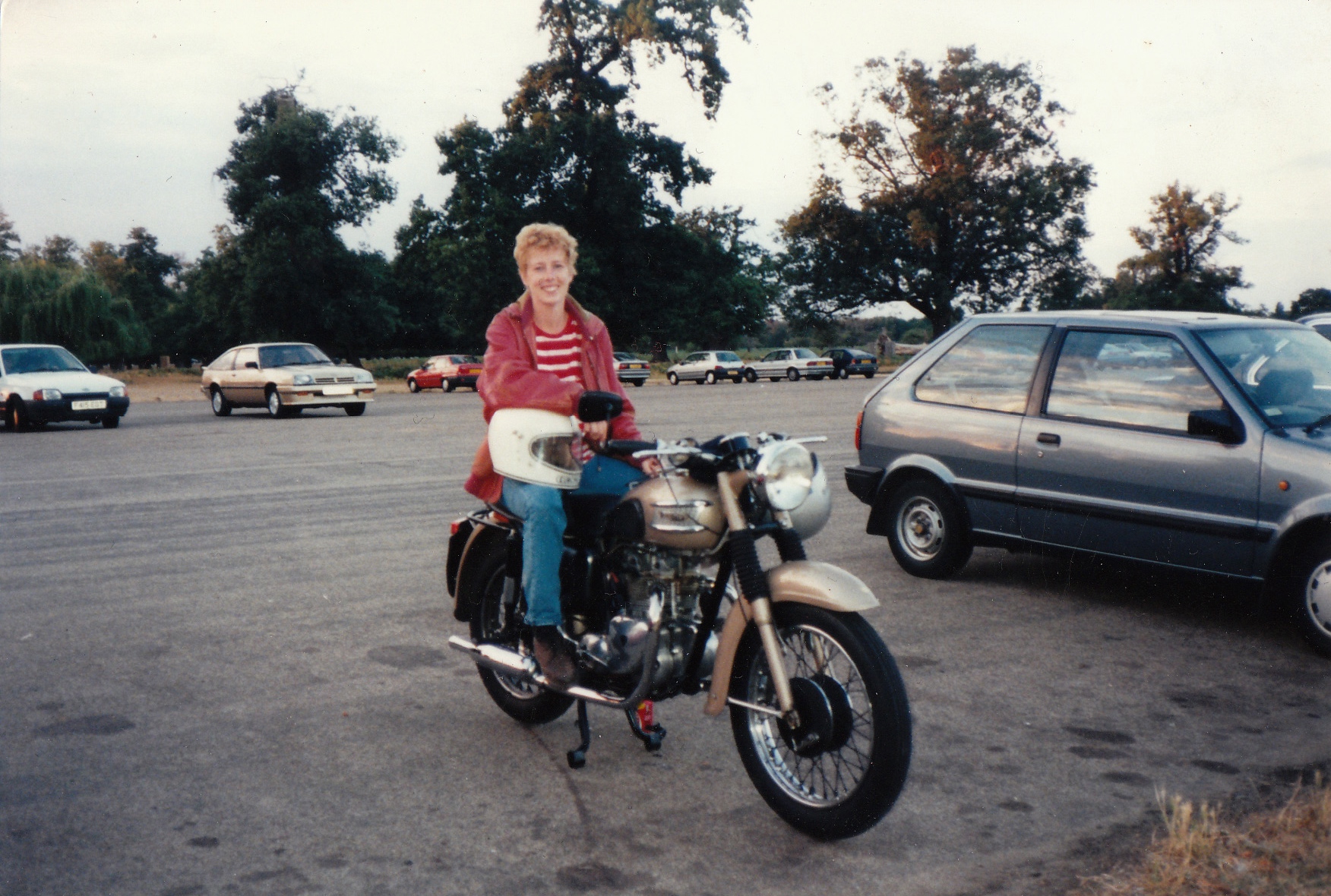 Please follow and like us: